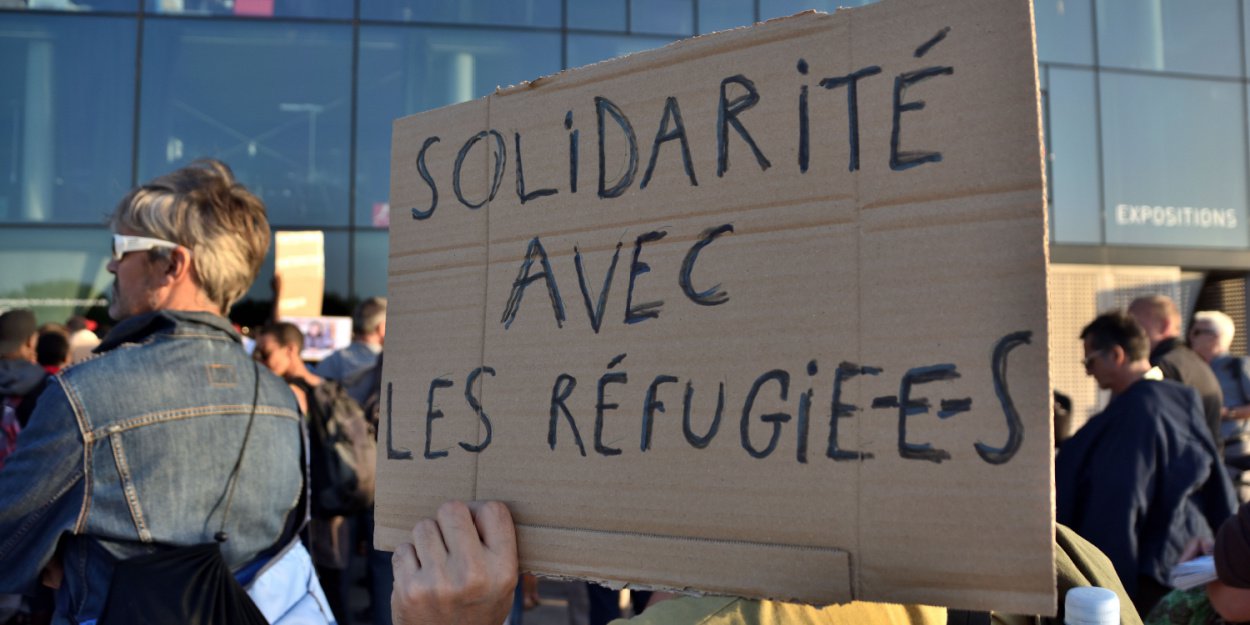 ---
The Pope's call to stop "indifference" to the fate of migrants, Father Thomas Wender supports it "1.000%" and implements it: in Strasbourg, he has fed and housed nearly 200 unaccompanied minors since 2016 .
While some European leaders gritted their teeth this weekend as they listened to Pope Francis castigate "fear" and "indifference" during his visit to Marseille, 800 kilometers away, a Catholic priest rejoiced at these " strong words.
At a time when hostility is growing in Europe towards candidates for exile, the pope "says the right thing", comments Father Thomas Wender, diocesan student chaplain, at the head of the Bernanos center, which hosts a hostel of students and an association helping young migrants.
"He is a man of his time, who understands the current times and dares to give a message that will not please," agrees the 48-year-old priest.
He remembers very well the first migrant who asked him for help, in the winter of 2016, in the midst of a wave of immigration.
"Among all the unaccompanied minors, there was one who came to the door of the Bernanos center, a 16-year-old Cameroonian, and that's where I discovered the reality of these young people who are waiting for recognition of their minority, who are legally on the territory but without support."
Since this first migrant, Joseph, "one, two, three, four, five migrants have followed one another" and the reception has become "professionalized".
"Painful" journey
An activity which works thanks to the help of 200 volunteers and the support of donors, but the means are lacking: "we seek 300.000 euros each year", in order to take care of 30 young people and pay the salaries of half a dozen employees, including two specialized educators and an educational assistant.
The chapel was transformed into a dormitory for a dozen teenagers. Four girls are housed in single rooms and around fifteen other young migrants are housed with host families, with individuals or in student shared accommodation.
In a few years, nearly 200 young people have been welcomed, from a few months to four years, until they become independent.
Coming from Guinea, the Central African Republic, Sudan, Afghanistan, "they have extremely painful migratory journeys, have spent months, even a year or more in camps. Many have been raped, whether girls or boys ", says Thomas Wender.
At the Bernanos center, these minors or young adults are housed, fed and supported in their schooling or professional training processes.
"Shock of conscience"
"Here, they take care of me, they give me what I need," says Abdoulaye, 21, who comes from Sierra Leone, in English. Father Thomas Wender "he's like my father, I call him dad," he says in the spartan dormitory, where bath towels dry on the bed rail.
Ibrahima, 15 years old, Guinean football team jersey, returns from middle school where he attends third grade. He has been staying here for four months after sleeping on the streets.
"I arrived in France, I was 14 years old, I applied to be recognized as a minor but everything is blocked, it's complicated," he sighs. "Most think that in Europe it's easy, that's not it, it's very hard," testifies the teenager, dissuading candidates for exile.
If Emmanuel Macron estimated on Sunday that France was doing "its part" in terms of welcoming migrants, in response to calls from Pope Francis, Father Thomas Wender thinks on the contrary that we can do "much more".
In France, "we have so many empty premises", including in churches, he emphasizes. He regrets the "misinformation which causes people to have fears" about migrants.
"If we are no longer able to take care, to welcome, things will no longer work," he regrets. "We need a shock of conscience."
The Editorial Board (with AFP)
Image credit: Shutterstock / GERARD BOTTINO