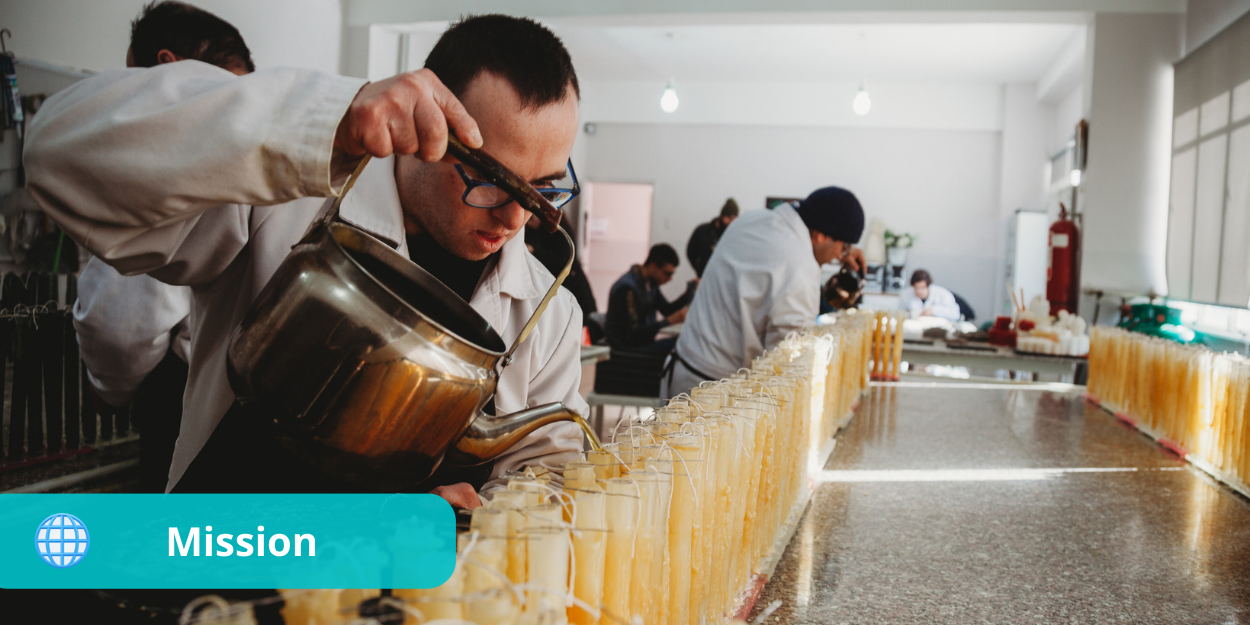 ---
In a very difficult economic context and faced with significant shortcomings in the support of people with disabilities in Lebanon, the Christian association Messager de Paix offers concrete solutions!
messenger of peace is a Lebanese association serving its country and people with specific needs. The government passed a law that regulates the status of disabled people in Lebanon, but no implementing decree has yet been put in place, leaving these people abandoned.
It is to make up for this lack that the Christian association Messager de Paix intervenes.
"Our main objective is to provide a decent life, as well as educational, spiritual, medical and psychosocial support to adults with special needs. We are working on the support, training, integration and employment of these adults. So far, we have managed to provide employment for 40 adults with special needs in our workshops and we have also facilitated the employment of several people in other factories in Lebanon. »
Today the association offers several workshops with the mission of ensuring that the people it accompanies have a dignified and secure job:
Candle making
Creation of decorations
Kitchen
Printing by sublimation technique
The project of this association is part of the projects of the solidarity race Hope 360 This year ! So do not hesitate to register, take up sporting challenges and raise funds to encourage and strengthen their work in Lebanon.
I want to run for this project.
Amelia Roumeas, collective coordinator ASAH