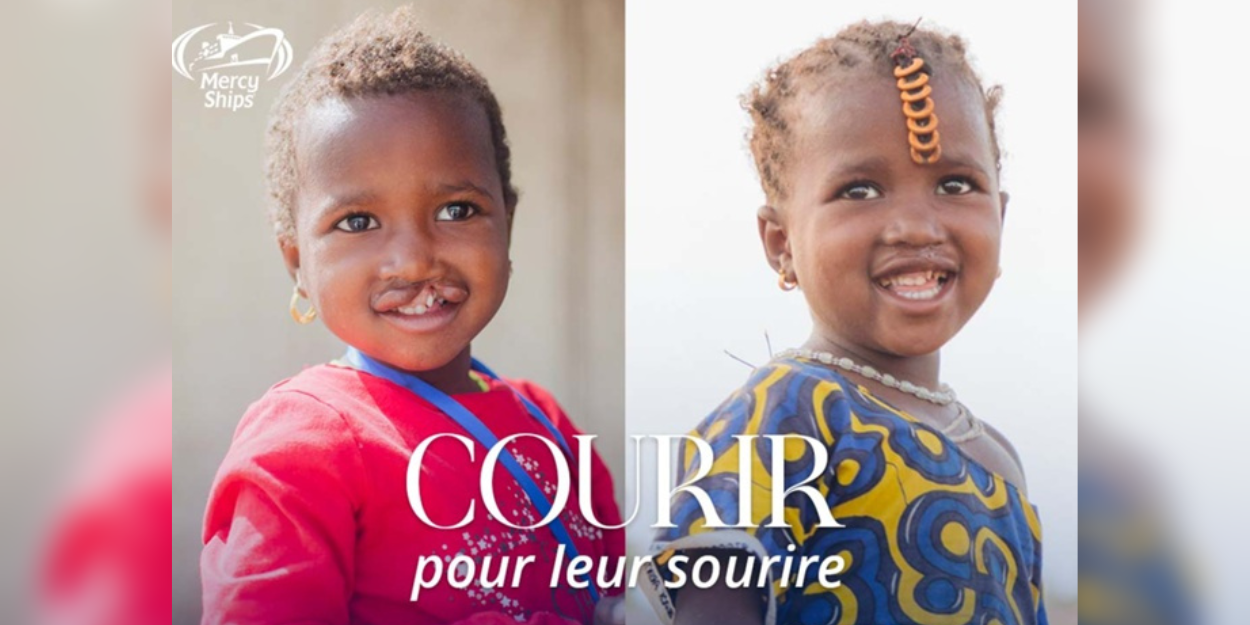 ---
Don Stephens, founder of the NGO Mercy Ships, inspired by the work of the US Navy's international hospital ship SS Hope, discovered that 95 of the world's 100 largest cities were port cities thus nearly half the population world lived less than 150 km from a coast. It was then that the concept of a hospital ship going to meet the patients therefore became obvious.
Since 1978, Mercy Ships has operated state-of-the-art hospital ships to provide surgery to thousands of patients in need, train local healthcare professionals and renovate medical infrastructure. Around the world, many children are born with a cleft lip and palate.
In France, this condition can be treated. But in many African countries, a large number of children are still growing up with this malformation which can be fatal: breastfeeding or feeding is sometimes impossible.
These young children thus grow up with this handicap, due to the lack of health professionals, health infrastructures, and financial means of the families because an operation is expensive. In 2023, Mercy Ships participates in the solidarity race of Christian NGOs, Hope 360, and presents one of its projects: Run for their smile!
The Hope360 connected race ended face-to-face on April 15, but if you wish, you can still make a donation to support this project!
Do you want to support this project? Find more information about this project on the association's Hope 360 ​​page..
Amélie Rouméas, Civic Service at ASAH
Mercy Ships is a member of the collective ASAH.