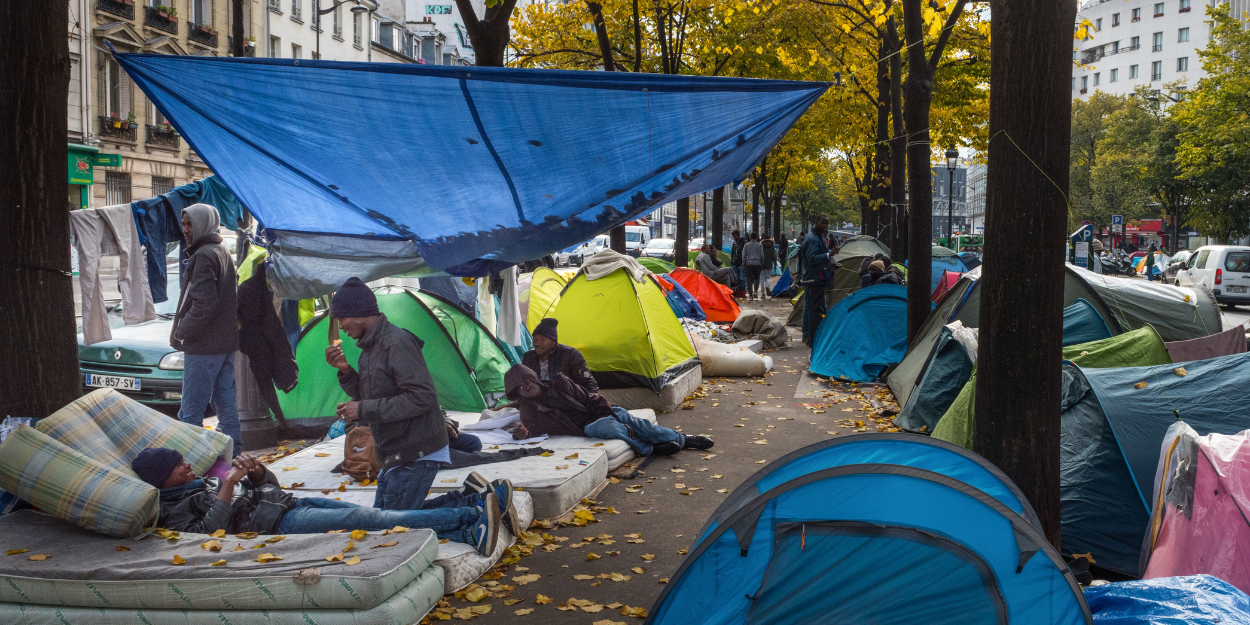 ---
The Annecy tragedy aroused national emotion and brought to the surface a taboo subject: the mental health of migrants.
On June 8, 2023, a man of Syrian nationality, recognized as a refugee by the Swedish authorities and seeking asylum in France, stabbed eight people, including four children. As in previous dramas of Saint-Laurent-sur-Sèvre or Villeurbanne, current events impact the debate on the reception of migrants, and become conducive to recuperation by critics of a migration policy considered too lax. It is then a question of the possible dangerousness of migrants and their so-called way of taking advantage of the French healthcare system, especially since the latter, notably its psychiatric sector, is bloodless.
However, epidemiological and clinical research is unanimous: migrants and particularly new arrivals, some of whom have experienced extreme violence at the origin of their departure – imprisonment, torture, rape, assault, etc. – or during their migratory journey, present an increased risk of developing psychic troubles. These disorders are largely aggravated by problematic reception conditions, a unsuitable legislation and difficulty accessing care.
Only a comprehensive health and social policy can prevent such tragedies, which are certainly rare, and more broadly ensure real mental health care, today the weak link in the migrant reception policy, while it is an essential pillar.
Deconstructing the taboo of migrant mental health
If there is no direct causal link between migration and mental health, it is however proven that several pre-migratory, migratory, but also post-migratory factors aggravate the risks of developing psychic troubles. These are also more frequent and severe than somatic disorders (physical disorders) upon the arrival of migrants, including the state of health tends to deteriorate during the rest of the stay in the host country.
If the majority of migrants therefore do not develop mental health disorders, some of them, notably asylum seekers who are victims of violence and request to be protected from the persecution suffered in their country of origin, represent so-called "vulnerable" populations and likely to develop disorders.
[More than 85 readers trust The Conversation newsletters to better understand the world's major issues. Subscribe today]
Recent surveys show that contemporary migrations are violent: for example 78% of asylum seekers supported by the Committee for the Health of Exiles (Comede) in 2021 suffered violence and 27% torture, while 56% of the 396 patients received by the Primo Levi Center (an association dedicated to the care and support of people who are victims of torture and political violence exiled in France) in 2022 say they have been victims of torture.
Furthermore, migratory trajectories, such as crossing Libya or the Mediterranean, cause new exposure to death, persecution, and brutal losses, which plunge migrants into a state of intense stress and have strong psychological repercussions.
Finally, the precarious situation of new arrivals upon their arrival, combined with the language barrier, the lack of information, and the difficulty of accessing care, increases their psychological vulnerability. Life on the streets or in camps represents an ordeal that can deteriorate mental health. Some populations are particularly vulnerable, for example unaccompanied minors, LGBT+ migrants, or single women, pregnant women or women with young children.
Post-traumatic stress and depression
International research documents the links between exposure to traumatic events and psychological distress, exposure which promotes the appearance of post-traumatic stress disorder (PTSD) including complex traumas when the violence is repeated.
People suffering from psychotrauma report symptoms that have a considerable impact on their daily life: dissociations, major sleep disorders, nightmares, cognitive and memory problems, etc. These disorders are frequently associated with depressive episodes. Thus the appearance of psychological disorders was measured by a international research team conducted by psychologist Rebecca Blackmore based on surveys including 21 asylum seekers and refugees in 842 countries. PTSD and depression concern 15% of the people studied, anxiety disorders 31,5%. That of psychotic disorders is also proven, but significantly less: 11%.
The development of these disorders is directly correlated to the quality of reception and access to care. How to stabilize a person suffering from post-traumatic stress when they are homeless? Life on the street can encourage an experience of persecution and retrigger traumatic relivings.
An undersized care offer
Faced with this complex situation, aggravated by recent immigration laws which limit the right of exiles to health, the provision of mental health care for migrants remains largely undersized in France.
Few healthcare services, particularly under common law, have a psychotrauma consultation specifically trained in the care of migrant populations whose demand goes beyond traditional psychiatric services. These are then the local initiatives, particularly associations, which make up for the shortcomings.
Migrants constitute a specific and difficult to reach patient population, for four main reasons. First of all, people in migration are mobile, they move around the territory depending on the vagaries of their administrative journey, and therefore may not adhere to sectorized care.
Even more so, people suffering from mental distress struggle to name symptoms that worry them, such as memory loss or relivings. The latest studies show that the daily life of new arrivals does not encourage the search for care, quite the contrary. Consulting because you have nightmares may seem secondary to them when you first have to deal with "the hassle of accommodation" or administrative procedures in what turns out to be a real obstacle course.
Finally, the language barrier constitutes a major obstacle to treatment. However, despite the official recognition of interpreting needs by the High Authority of Health since 2017, professional interpreting remains very insufficient in health services, which hampers the quality of care. Denial of languages is one of the major pitfalls of welcoming migrants, especially when they are suffering psychologically.
Radically renew the provision of mental health care for migrants
An effective care system must therefore take care of all the factors that impact mental health. In the long term, this requires early treatment because only prevention can reduce the disorders, the risks of decompensation and their long-term cost.
In the territory, this means coordinated action between care actors, social and legal, institutional and associative, with the presence of interpreter mediators. The vulnerability plan implemented from 2021 by the government proposes actions to protect so-called "vulnerable" asylum seekers and refugees, but it is under-resourced, under-sized and does not guarantee the effective support.
Destigmatizing the issue of migrants' mental health is the first step towards improving their situation. It is therefore a heightened awareness of the public health issue, in partnership with all stakeholders, which can make it possible to place the problems at their right level, in compliance with the law: for example the preventive aspect of state medical aid must be defended, just as the right to stay for the care of sick foreigners.
At the clinical level, it is proven that recognition of psychological suffering and support are essential to limit the risk of the appearance of disorders after trauma. Thus, while the debate continues on the risk, however rare, of psychotic decompensation leading to a tragedy like that of Annecy, other demands are being raised, numerically much more important, but less spectacular in the media, to take charge of the psychological suffering of migrants.
From the Calaisis border where the shipwrecks to that of Brianconnais where increasing numbers of migrant families are crossing under conditions of intense stress, the need for mental health care for survivors is immense. The ability to respond to it is a matter of public health but also of ethical and political conscience, which involves our entire society.
Marie-Caroline Saglio-Yatzimirsky, Anthropologist, clinical psychologist, National Institute of Oriental Languages ​​and Civilizations (Inalco)
This article is republished from The Conversation under Creative Commons license. Read theoriginal article.
Image credit: Shutterstock / Frederic Legrand - COMEO