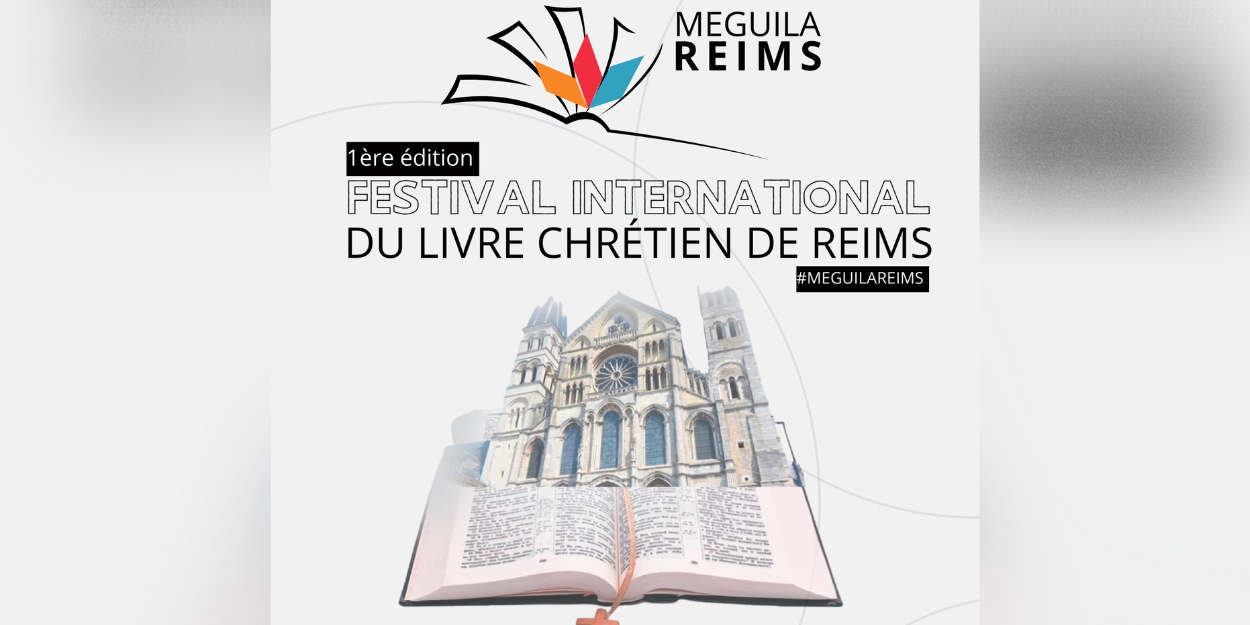 ---
The first edition of the international Christian book festival "Meguila Reims" will take place from October 28 to 30 in the city of coronations. An event that intends to highlight the different facets of the Christian book as well as the arts derived from writing inspired by the gospel.
"Megillah" is a Hebrew word which means "scroll", "parchment" and this is the name that was chosen for the international christian book festival, the first edition of which will take place in Reims on the last weekend of October.
The renewal of intelligence is the theme that has been chosen for this festival which intends to celebrate the "verb carried by publishers, illustrators, writers, but also by singers, musicians, slammers".
"The religious past of Reims is a significant base on which an abundant Christian literature has been built", explains Erika Djadjo, director of the festival and president of the company Aliteya which organizes the event.
"The idea that inspires me today is that of renewal, making it possible to create the conditions for the power, impact and resonance of the message of the Gospel, in peoples and in nations. A message that speaks of love, unity, peace at a time when these words seem so implausible with wars in the world and splits in families, "she continues.
"With the Reims International Christian Book Festival, every year, at least for a weekend, hope is in festive clothes! »
It is also with this festival to make discover the Christian literary world and its actors, to offer them a meeting place and finally to sensitize the remois on the cultural and religious heritage of the region. .
On the program, meetings and signing sessions with the authors present, writing and illustration workshop, slam competition, gospel choir or even mime show.
Saturday evening will be the presentation of the International Christian Book Prize "Megilah 2022" which will reward the best Christian book in three categories: teaching, testimony and youth. It will be presented at a fundraising gala for the benefit of persecuted Christian children.
See this post on Instagram

In addition, throughout the festival, a large "piggy bank" will be made available to festival-goers. They will be able to deposit books intended for the prisoners there.
See you from October 28 to 30 in the city of coronations to be "renewed by books"!
Camille Westphal Perrier