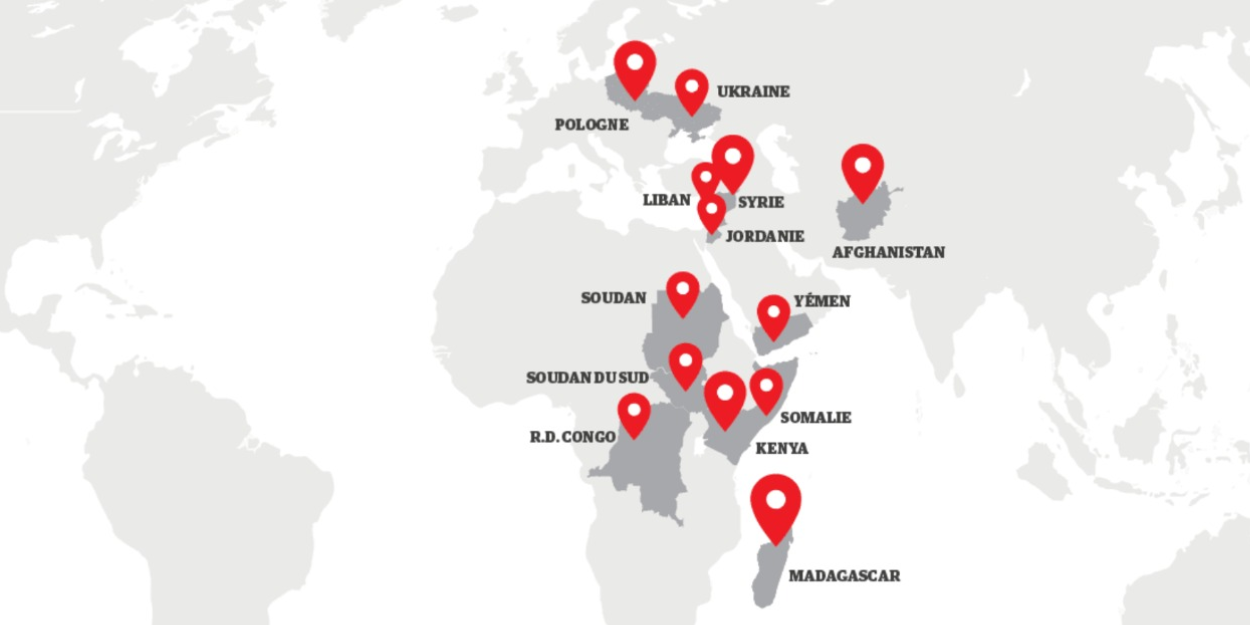 ---
Medair is a humanitarian organization driven by the Christian faith. Its purpose is to relieve human suffering in some of the most remote and devastated places in the world. Since 1989, they have been helping families in crisis to survive and recover with dignity, regardless of their origin, creed or nationality.
Increasingly frequent natural and human disasters... Increasingly difficult access to vulnerable populations... Increasingly protracted crises... Medair exists to come to the aid of populations in need.
This organization acts at the international level. They operate in 13 countries: Poland, Ukraine, Afghanistan, Lebanon, Syria, Jordan, Yemen, Sudan, South Sudan, Somalia, Kenya, DR Congo and Madagascar.
More specifically, Medair has set up a mobile clinic in Madagascar, which aims to provide basic health and nutrition services to sick villagers, particularly malnourished children under the age of five, living in remote villages with no sanitation facilities.
"I thought I was going to lose my son...Today is the third time we have been here. His condition has improved and he is back to playing. Medair saved my child from this terrible disease , and I know that if I hadn't brought him here or if I had arrived a day later, he would have died," says Tahasoa, a 22-year-old Malagasy mother.
Medair is involved in many projects like this. If you want to discover other projects, make a donation, pray and share hope for all these suffering populations, go to: Medair.
Anily Roumeas, Civic Service at ASAH
Medair is a member of the collective ASAH.
Image credit: Medair