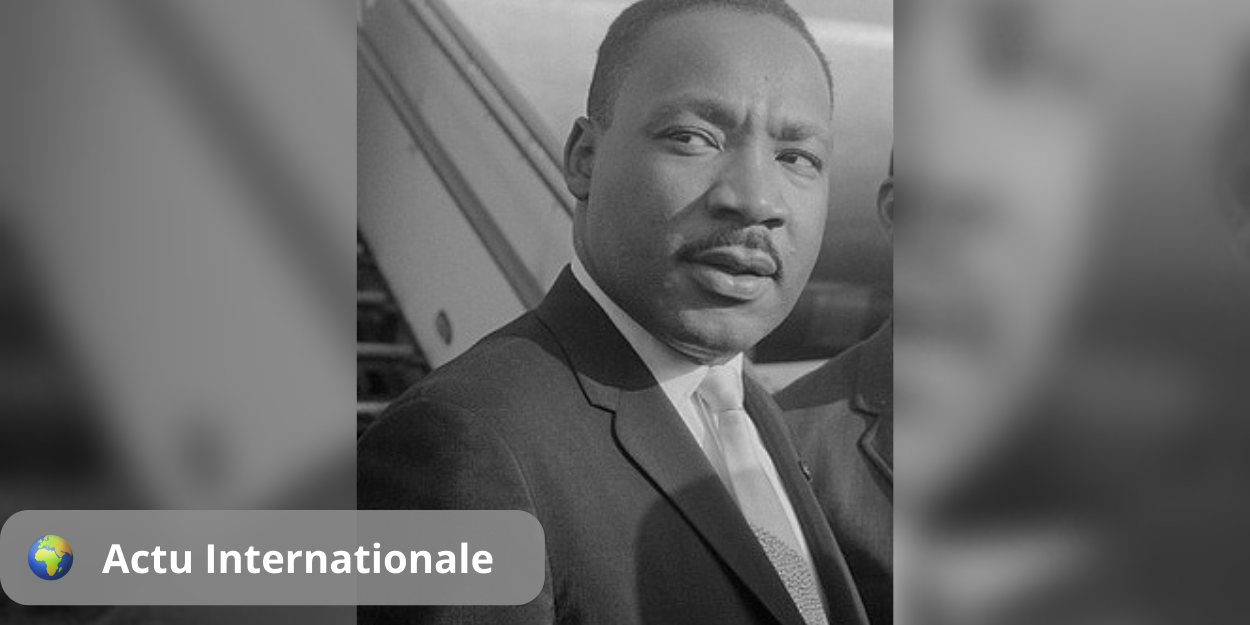 ---
Joe Biden saluted the memory of Martin Luther King during a speech on the occasion of "Martin Luther King Day", a day in honor of the American pastor, famous activist for civil rights.
While the United States celebrated "Martin Luther King Day" on Monday, January 16, the President of the United States, Joe Biden, visited the Ebenezer Church in Atlanta, Georgia, where Martin Luther King was pastor.
On this occasion, he delivered a vibrant discourse saluting the memory of Martin Luther King whom he describes as one of his "political heroes", "a non-violent warrior for justice who followed the word and the way of his Lord and his Saviour".
He then compared the famous civil rights defender to several characters from the Bible, including Moses, Joseph and Jean-Baptiste.
"Martin Luther King followed the path of Moses, an inspired leader, calling people not to be afraid and to always keep the faith…and like John the Baptist, he prepared us for a greater hope to come, by him who came as a witness of the Light (Jesus). »
Referring to his own faith, the President of the United States claimed to "fear God" thanks to his patents and the nuns and priests who taught him at school. "I'm not a preacher, but I tried to walk with my faith, like all of you," he added.
Martin Luther King would have turned 94 last Sunday. His life and his message were marked by his fight for reconciliation and living together.
On the occasion of Martin Luther King Day 2023, many celebrities, especially Christians, wanted to pay tribute to him. This is particularly the case of Justin Bieber. On his Instagram account, the star honored the one he describes as his favorite person.
See this post on Instagram
"I'm grateful to have had the chance to learn from him. I look forward to learning more and continuing to develop my thinking and my compassion for my fellow man. Happy MLK day. »
Melanie Boukorras
Image credit: CBN News