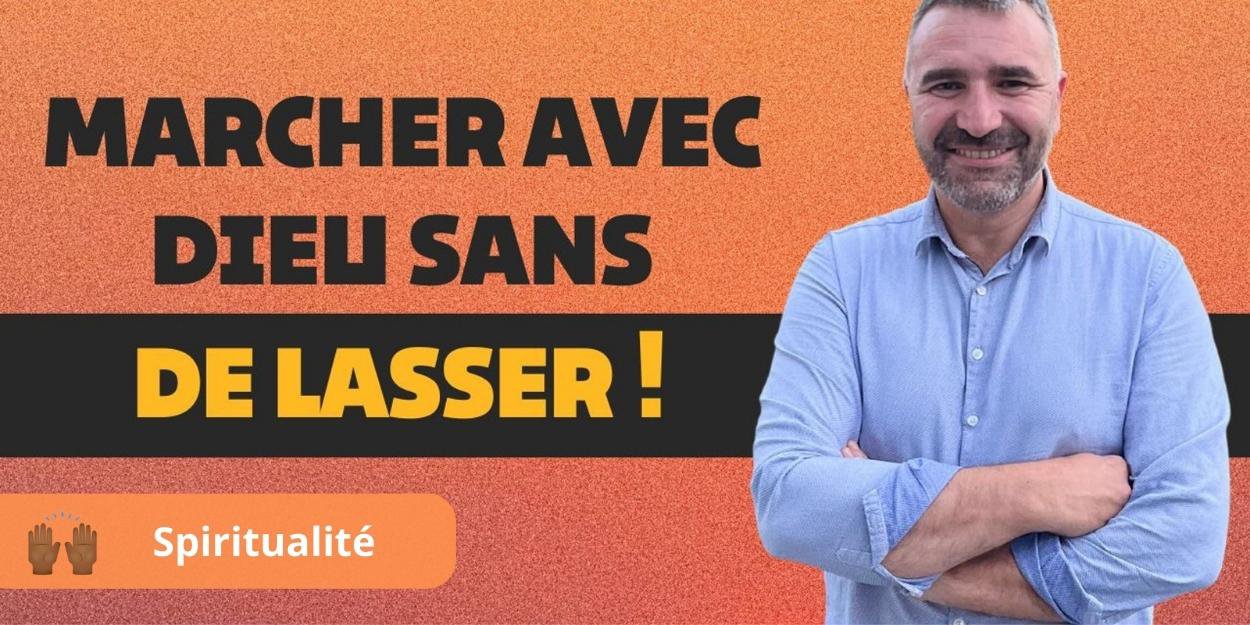 ---
Today, we read this magnificent text of the prophet Isaiah in chapter 40, verse 31, it says: "Those who rely on the Lord renew their strength. They take flight like eagles; they run without exhausting themselves; they walk without getting tired. »
In the context, it is said a little above "He gives strength to the tired and he multiplies the resources of the exhausted. Teenagers get tired and weary, young people start to stumble, but those who rely on the Lord renew their strength. They take flight like eagles; they run without exhausting themselves, they walk without getting tired. »
Do you know anyone who is able to run without getting tired and walk without getting tired? We all know it's just impossible! We need to stop and rest. And even if perhaps you are a marathon runner yourself, you reach the end of the race at the same time as you are at the end of yourself. You couldn't go on like this for long.
So the secret here is that for those who trust in the Lord, we can walk with him without getting tired, without getting tired, it's the miracle of God's renewal in our life. God renews our strength, God Himself becomes our rest, as we walk. We can walk in the Christian life without getting tired, without exhausting ourselves. We can do like the eagle: take flight, renew our strength by relying on the Lord.
It is a spiritual reality, the physical law in the end that requires us to rest and stop for that does not work in the spiritual realm, because our rest is Christ; and we don't need to stop walking with him to rest and continue to serve him, no! Rest is in him, spiritual rest is in him. The more time I take with him, the more I renew myself in his presence, the more he renews my strength, my faith, my thoughts, my desire to serve him. He even renews my weapons in the fight, he renews my prayer, my spiritual authority, it is he who does it. If I rest without him, I don't think I can get up with much new spiritual strength. I will have new physical and emotional strength, that's for sure, but the spiritual renewal is in him, in his gentleness, in his peace, in his victory.
So like the eagle here, this image given to us, let's continue without stopping.
This is the particularity of the eagle: like all other birds, it is born with its beak, with its claws and as it ages, its beak and its claws which become harder, it maintains them by hunting and eating. This is how its organs are renewed, the beak is cleaned, rubbed and sharpened each time the eagle feeds.
It's the same for us. Over the years, we need over time, day after day, to renew ourselves continuously. So the renewal comes mainly in the walk, in the daily life, in the maintenance of what God already gives us.
So yes, take the time to renew yourself in Christ without stopping walking, that's the secret of renewal.
Be blessed.
Tony Tornator