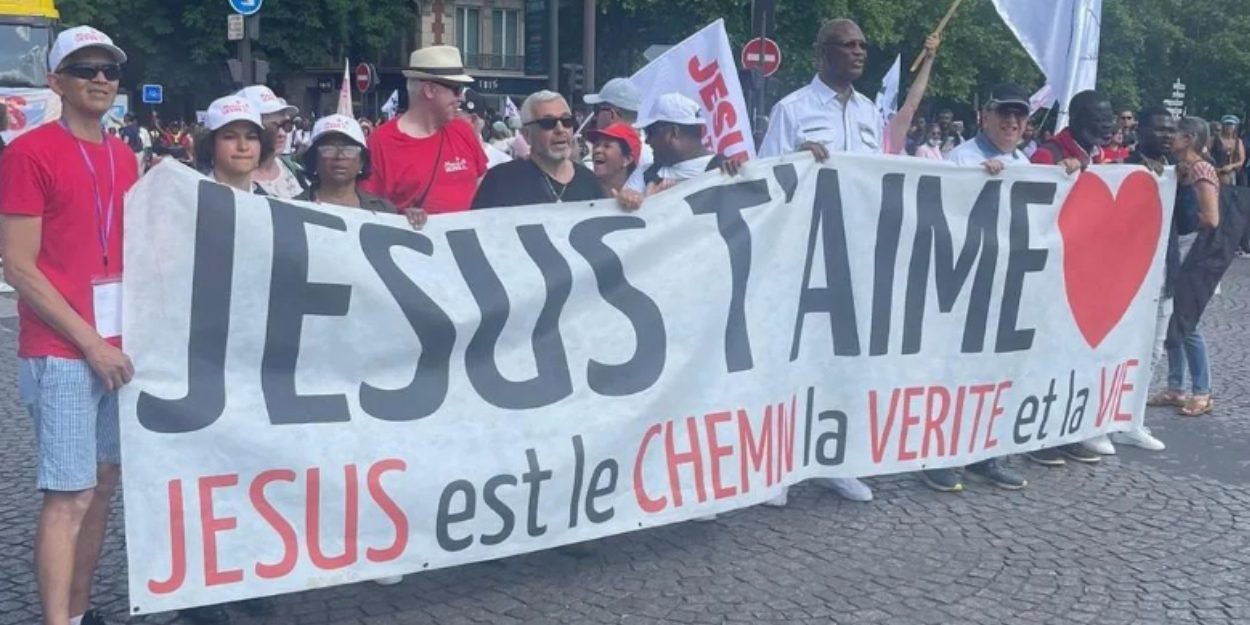 ---
The March for Jesus, an annual national event, took place this Saturday, May 21 in Paris. 10 people marched through the streets of the capital to proclaim the love of Jesus.
Saturday May 21, after two years of forced break due to Covid-19, the walk for jesus in Paris. A national event which brought together 10.000 people, according to the police and the organizers, from all over France.
Paul Olivier Pluquet, president of the Federation of the March for Jesus France (MPJF) describes a joyful and peaceful gathering where all generations (with a majority of young people between 25 and 35 years old), ethnic groups and Christian sensibilities were represented.
The March was punctuated by times of praise, intercession, prayer, repentance, evangelization before concluding in apotheosis with a moment of rejoicing and celebration on the Place Denfert-Rochereau.
An event that testifies to the unity between Christians as explained by one of the vice-presidents of the MPJF, André Raoilison. "We are driven by this vision of bringing together people who confess the name of Jesus," he confides, quoting the Bible verse they received for this event:
"There is no salvation in any other; for there is none other name under heaven given among men, by which we must be saved. » Acts 4:12
Because that is the only claim of this March: to proclaim the love of Jesus to touch hearts!
A successful bet since, according to a publication on Instagram, thousands of leaflets and Gospels were distributed in the streets of the capital on this occasion.
See this post on Instagram
According to Paul Olivier Pluquet, their goal for next year is to organize as many Marches as possible so that this surge of love and unity, testimony to the Good News of Christ, spreads and sets France ablaze!
Camille Westphal Perrier
Image credit: Screenshot Instagram