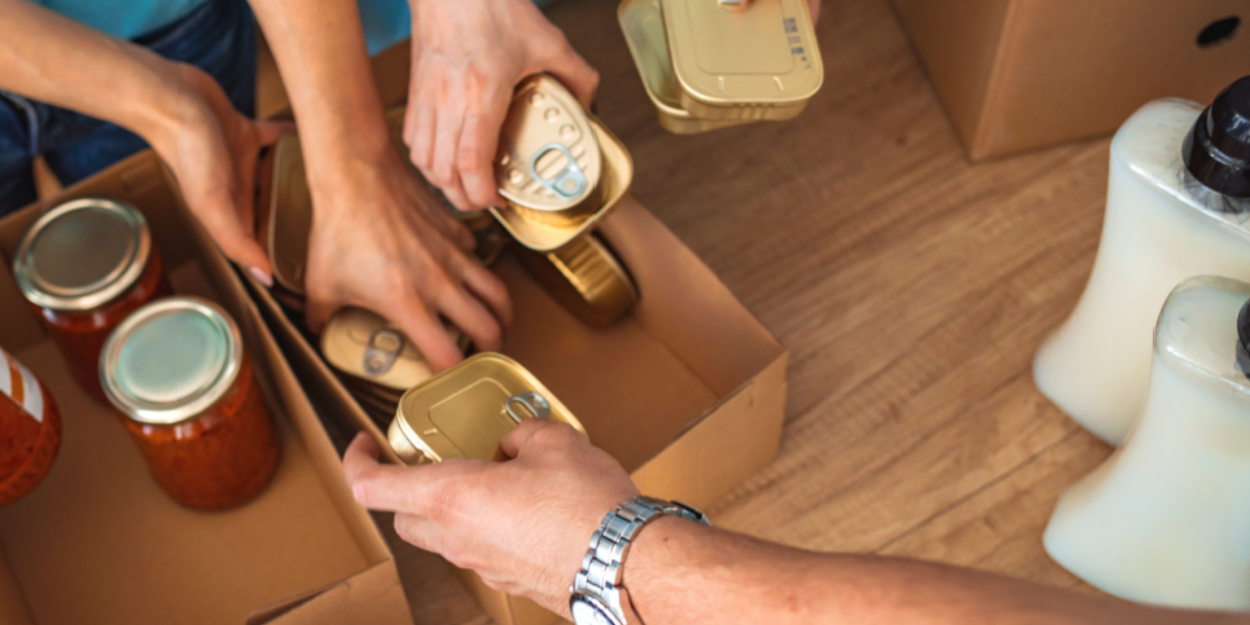 ---
Despite inflation, the French continued to send money to charities in 2022, an increase in donations linked in particular to the crisis in Ukraine. But the main collectors remain worried because the needs are exploding to help the most deprived.
While it is too early to obtain consolidated figures for the whole of 2022, most of the organizations contacted by AFP are pleased that their donors have not abandoned them, except perhaps the most modest ones. between them.
"With inflation, we had a defection of small donors, those who gave 20 or 50 euros a year", summarizes Samantha Millar-Hoppe, responsible for the generosity of the general public at Secours Catholique.
But conversely, other wealthier donors "have been more generous than usual", she continues: "some told us + I am writing a larger check this year because I know that for you it is more complicated than ever+".
The 2022 statistics must in any case be analyzed with caution, due to the Ukrainian crisis which has generated an exceptional, but not necessarily renewable, outpouring of generosity.
Thus in the first half of 2022, donations increased by 10,7% compared to the same period of the previous year, calculated France Générosités, the professional union which brings together 136 associations and foundations.
Ukraine
But without the amounts specifically earmarked for Ukraine, the increase would have only reached 1,6%, i.e. "one of the lowest increases observed compared to other years", worries Nadège Rodrigues, director of studies and communication.
In other words, by dismissing the Ukrainian particularity, "the increase in donations does not compensate for inflation", which can be worrying for 2023, summarizes Ms. Rodrigues.
"Without Ukraine, we would have had a drop of 10 to 12%," said Samuel Coppens, spokesman for the Salvation Army, who anticipates a drop in donations of 5% in 2023. "Some donors have told us + this year I can't help you, because I have to help my grandchildren first +", he testifies.
However "France remains generous", thanks to "a fund of donors who have a real sense of the common good, who continue to make this effort", testifies Mr. Coppens.
And fortunately, because "society is in bad shape, very clearly", and the needs are increasing to help the poorest: "In our food distributions, we see more and more new beneficiaries, in particular students, or retirees who receive a very small pension". "Where we served 400 meals two or three years ago, now it's 600," adds this manager.
For Jacques Malet, president of the "Research and Solidarity" network of experts and academics, charities can rely on the "great loyalty" of their most generous donors.
"Anxious for the future"
Some 80% of the amounts contributed are contributed by around 20% of the donors, who are often very interested, and over the long term, in the projects carried out with their money, "a bit like investors", according to him.
Many of these loyal supporters also pay their donation by monthly direct debit, a method of payment "less linked to the vagaries of the crisis", observes Sophie Rieunier, professor of management sciences at Marne-la-Vallée and specialist in the collection of funds.
In addition, many donors remain "financially comfortable": "inflation also affects them, but for them the donation is not an adjustment variable", adds Ms. Rieunier.
However, the associations are "anxious for the future" and are constantly looking for new methods to attract donors or increase their collection, notes this specialist.
Thus, last December, the Secours Populaire volunteers who wrapped Christmas gifts in exchange for a small donation equipped themselves with bank card terminals, says Thierry Robert, the national secretary of the association.
It was good for them: people having less and less cash on them, "generosity goes from cash to dematerialized money". And in the end, instead of a few coins, credit card users "will easily give up to five euros", rejoices Mr. Robert.
The Editorial Board (with AFP)
Image credit: Shutterstock/ Dragana Gordic