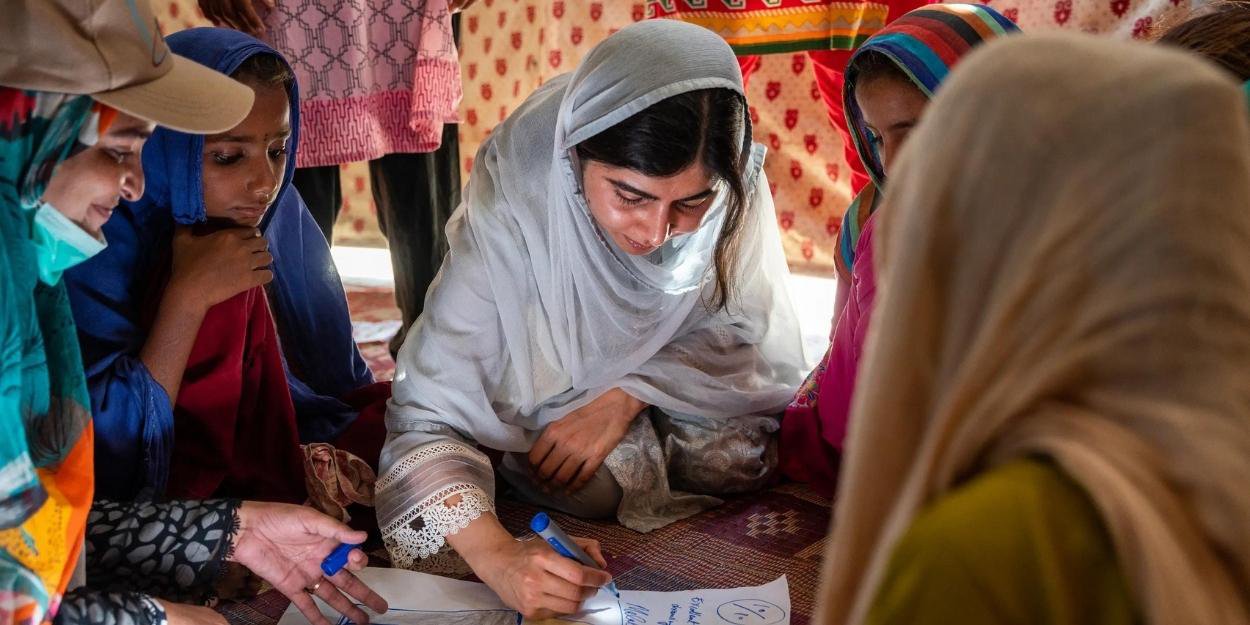 ---
"The scale of the destruction is staggering and the psychosocial and economic impact on people's lives, especially women and girls, cannot be overstated. »
Pakistan's Nobel Peace Prize Malala Yousafzai traveled Wednesday to camps in the rural province of Sind, with women survivors of the recent floods in Pakistan, which made eight million displaced and 28 billion dollars in damage. This is his second trip to his country since the Taliban attack that nearly cost him his life in 2012.
Malala wanted through this visit (southeast) to reach out to flood-affected communities and call for global relief efforts.
"The scale of the destruction is staggering and the psychosocial and economic impact on people's lives, especially women and girls, cannot be overstated. Millions of Pakistanis are suffering the consequences of climate inaction. World leaders must step up, accelerate their response plans and mobilize the necessary funds to help Pakistan rebuild and support affected populations. »
Meeting with Sindh government officials in Karachi, she also expressed concern over the education situation, with more than three million children experiencing problems getting to class and 12 schools damaged in the following the catastrophic floods that affected a third of Pakistani territory this summer during the monsoon. Malala urged them to re-establish schools as centers of learning and encourage girls to return to school after the crisis.
The Nobel Peace Prize honored the "very brave" women she met in the hundreds of makeshift camps across the country. There, the authorities are facing a health crisis with the increase in malaria, dengue fever and malnutrition.
Malala was 15 when, on October 9, 2012, members of the Tehreek-e-Taliban Pakistan (TTP), burst into the bus driving her home from school and shot her in the head for daring to campaign. for the education of girls in his Swat Valley. She was then treated in emergency in Great Britain, then became a world symbol of resistance to religious extremism and the spokesperson for girls deprived of education, then in 2014 the youngest Nobel Peace Prize winner in the world. 'story.
With the arrival of the Taliban in Afghanistan, the movement has re-emerged in the region. Some 2 students and their teachers demonstrated on Tuesday in Mingora, the town where Malala grew up, after Monday's attack on a school bus that left one driver dead and one student injured.
MC (with AFP)