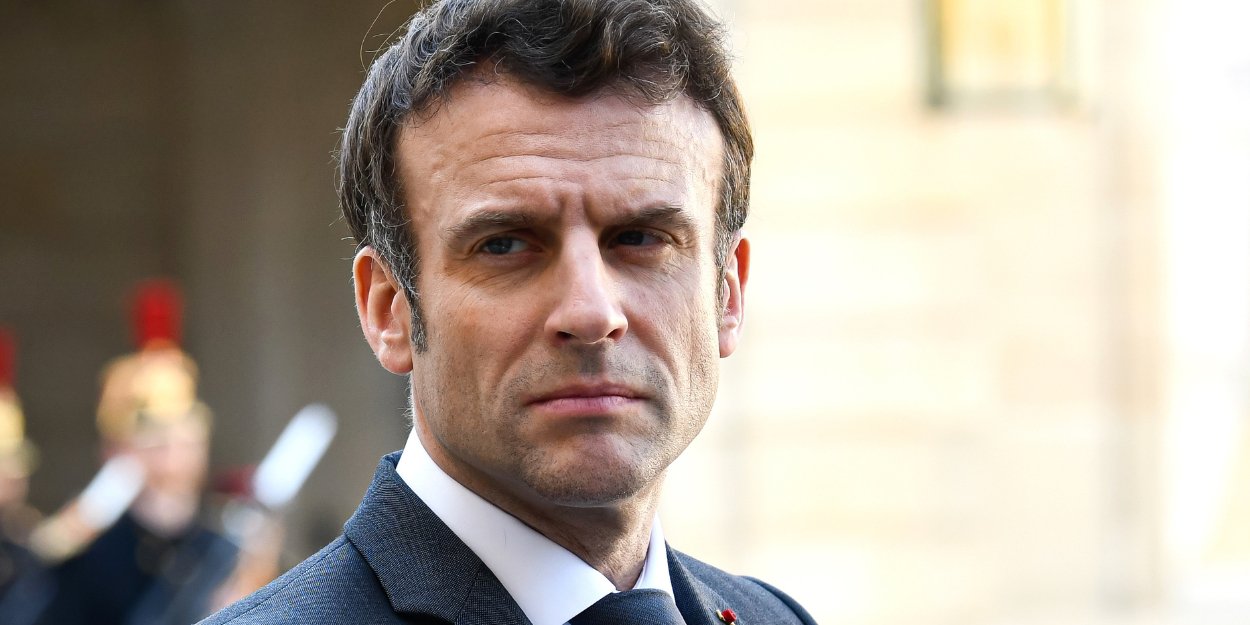 ---
A "unique outfit" at school, a "tree" for each middle school student, a "test" of sports evaluation in sixth grade: Emmanuel Macron sketched out a series of new measures in primary and middle school on Monday, during a interview for young people on Youtube.
The Head of State, who had chosen to go back to school on the channel of the youtubeur HugoDécrypte, answered for an hour and forty to all the subjects which challenge less and more than 18 years.
On the wearing of a school uniform, which ignites debates from one end of the political spectrum to the other, he said he was in favor of "experiments" and an "evaluation", pronouncing rather for a "unique outfit", "much more acceptable for teenagers".
"Without having a uniform, we can say 'you put on jeans, a T-shirt and a jacket'", argued the president, always very present and on the offensive on educational subjects.
The unique outfit "may seem a little less strict from a disciplinary point of view" while solving the problem of "secularism" and "the idea that we have of decency", he underlined.
The Minister of National Education, Gabriel Attal, announced that he would specify "in the fall" the modalities of an "experiment" in "voluntary" establishments.
Returning to the other controversial subject of the day, the ban on the abaya in schools, the president indirectly made the link with the assassination of Samuel Paty.
The benefits of sports
"We also live in our society with a minority, people who, hijacking a religion, come to challenge the Republic and secularism", he hammered.
"It has sometimes given the worst. We cannot pretend that there was not the terrorist attack and the assassination of Samuel Paty in our country", he said, in reference to the teacher killed in 2020 after showing his students caricatures of Muhammad.
The Head of State, who will visit a college in Orthez (Pyrénées-Atlantiques) on Tuesday to focus on strengthening the place of sport in school, stressed how much "when you play sport we are fine".
The executive wants to generalize the practice of 30 minutes of physical activity a day in primary schools and two more hours in college.
"It's a great tool for learning better", "it's a health tool, it prevents obesity", "it gives a framework", he said.
Emmanuel Macron even wants to bring sports at school to one hour a day, and "at least as much in college".
He announced in passing a "sports evaluation test" in sixth grade.
A German train package
Asked about ecology, another central subject of concern for young people on which he has often been deemed insufficiently active, Emmanuel Macron has set a very symbolic objective, to see all middle school students in France plant a tree, starting this year in the sixth.
He certainly felt that it would not be possible "for all of the sixth graders" this year, but hoped that we would eventually have "this generation where each schoolboy will have planted his tree", to "help" to hold the objective of one billion trees planted in ten years.
Returning to another fetish subject, the duration of the summer holidays and school time, he again said he was open to a debate, in consultation.
We must "have school time that is more flexible and which, because we have more weeks of school, college and high school in the year, can integrate sports, artistic education and culture and time for homework and support", he outlined.
In the field of leisure, he also said he was in favor of the introduction of a train package of the type set up in Germany which allows, for 49 euros per month, unlimited travel on the entire rail network. .
"I asked the Minister of Transport (Clément Beaune) to launch with all the regions which are ready to do so the same device", he confirmed.
The Editorial Board (with AFP)
Image: Victor Velter/Shutterstock.com