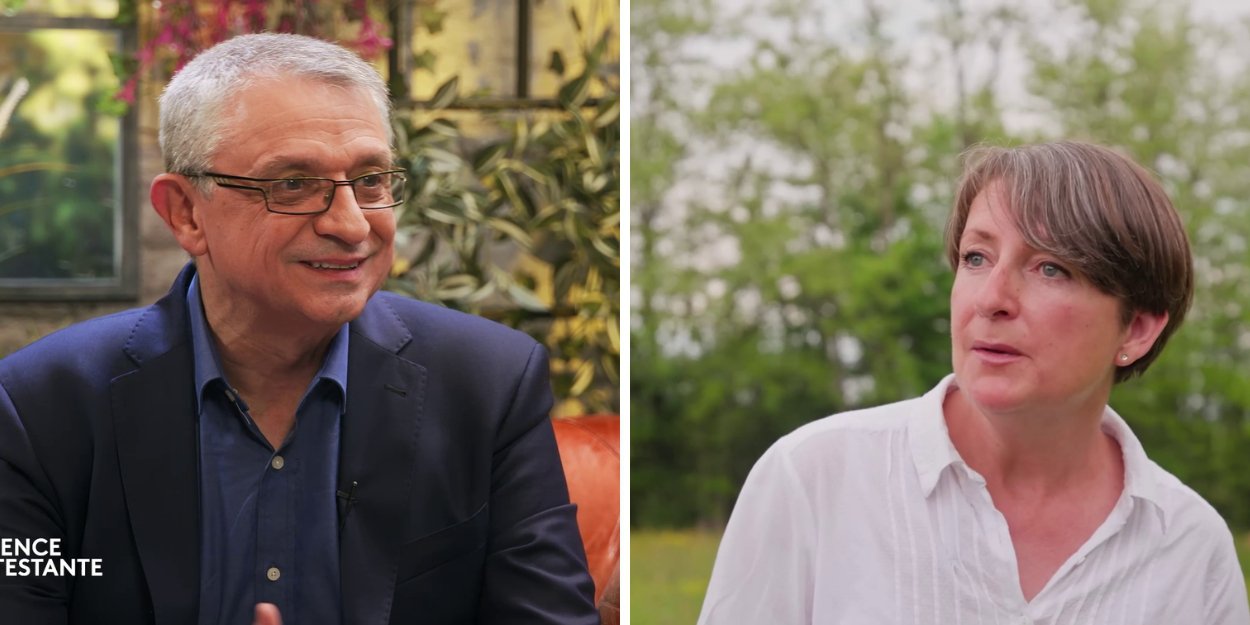 ---
In 1985, Balavoine sang: "The love of everything releases the secret, and faced with all those who devour you, to love is stronger than to be loved". Fidelity, Faith, Love...return to these essential questions.
Jesus said to him for the third time: Simon, son of Jonah, do you love me? Pierre was saddened by what he had said to him for the third time: Do you love me? And he answered him: Lord, you know all things, you know that I love you. Jesus said to him: Feed my sheep. - Gospel of John, chapter 21
What could be more logical in a program about faith than to talk about fidelity? Of course, loyalty. Both share the same etymological origin, the same universe of relationship. Faith is "the assurance given of being faithful to a word, to a promise...", faith induces a "loyalty to principles, to the word […]" and "loyalty" . So much for the main principles.
But in life, on a daily basis, between the day at work and the supermarket, faith, loyalty… Vast question.
You are at a red light with your love. The day before yesterday, a text message that you saw on his phone before he took it back disturbed you. Since then, the famous red imp whispers in your left ear: "Are you sure he loves you? ".
On the pedestrian crossing, a family with stroller and brats advances. Behind the windshield, you start: "Do you love me? Immediately, the question sinks into your throat, cold as a pinball. "But why did I say that? If he loves me, it'll throw a chill between us. He will wonder why I am asking him this question. He will find me clumsy, possessive. And if he doesn't love me anymore and he tells me so, I'm not sure I'll get over it. Whatever he says, I would have a doubt: is he lying? But why the hell did I ask that question…? " Sigh. The light turns green. Behind his stroller, the father of the family still has one foot on the road. Engine roar. He jumps. At the wheel my love seems to emerge from his thoughts: "What did you say? ". "Phew, he didn't hear… Ah, unless he was pretending… He never presses the accelerator so much as usual…"
Loyalty is a matter of dog and child. As men grew older and civilized, they added a whole bunch of useless paragraphs, questions that only betray our own insecurities, illegible clauses in small print, at the very bottom of contracts to consider all the risks. Loyalty and faith are lined like insurance contracts. And, as usual, Father Goldman had it all figured out. In his song "Know that I...", he whispers:
"There are shadows in 'I love you'. Not just love, not just that. Traces of time lying around. There's a contract in those words. »
This song is aptly titled: "Know that I". If "I" is first, either uncertainty or ego advance their pawns. If "I" is first, it means that the other is not there.
" You know I love you ". And suddenly, in the ocean of my fears, my abandonments, my fears, in the excesses of "me", the certainty of being loved and of loving appears. Peace and tears. Why did I doubt? Why do you doubt: You know that I love you.
On the replay of Protestant presence (a program produced by Damien Boyer), meeting with Éric Dufour, pastor and marriage counsellor, and in the great outdoors with Carine, dog breeder in the Beaujolais region.
Christophe Zimmerlin, for Protestant Presence
Image credit: courtesy of Presence Protestante