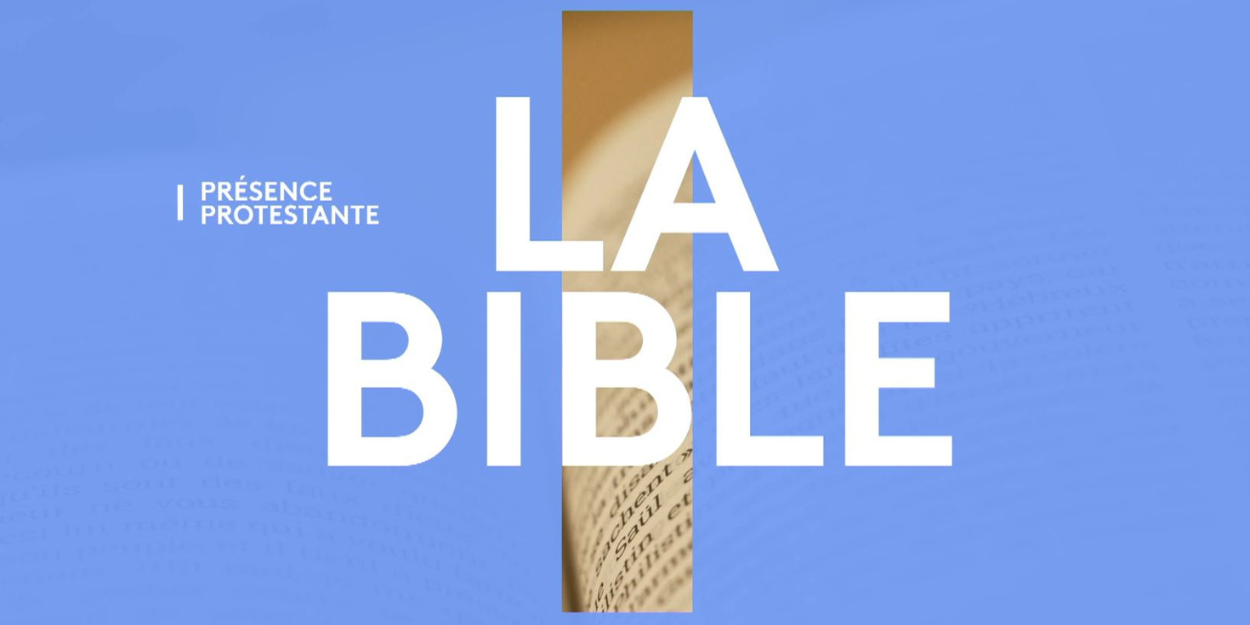 ---
Protestant Presence: Éric Denimal and his guests introduce us to biblical stories in a somewhat… unexpected way.
"Boaz ate and drank, and his heart was glad. He went to lie down at the end of a heap of sheaves. Then Ruth came quietly, uncovered her feet, and lay down. 13 Boaz took Ruth, who became his wife , and he went to her. The Lord permitted Ruth to conceive, and she bore a son. 17 The neighbors […] named him Obed. He was the father of Jesse father of David." Ruth 3:13
Stuck between the book of Judges and the first book of Samuel, in the Old Testament, the little book of Ruth (four chapters) clashes. It is about the lineage of King David and his great-grandmother, Ruth, a Moabite. Yes, yes, you read correctly: a Moabite, a foreigner-not-from-home, a-not-even-baptized, one of those who are hidden in their history because they are so ashamed, a woman of nothing , which we would not want for his son.
THE Ruth we avoid talking about at the table, the infrequent in the pews of the Church… In short, in the book of Ruth, everything begins with a matter of famine and economic refugees.
At that time, it is hungry in Bethlehem, very hungry. Preferring to leave Judea so as not to die, a certain Elimelech and his wife Naomi circumnavigate the Dead Sea (the smugglers may say so, their rusty skiffs do not inspire confidence), and arrive in the not-promised land: Moab.
Ten years pass. Elimelech's two sons barely have time to marry Orpah and Ruth, local young ladies (that's bad), when the three males (precisely) of the family, Elimelech and his two sons, have the stupid idea of die from the face of the earth leaving the women alone and penniless. Until then, nothing new, we are used to it.
Then it gets complicated: not wanting to be buried in her turn where she doesn't know anyone, Grandmother Naomi decides to take her cardboard suitcase and go home to Bled, Judea. On the threshold of Moab, in tears, daughter-in-law Orpa waves her handkerchief. In the distance, Ruth, the other daughter-in-law, also Moabite (do you follow?), has chosen to accompany her mother-in-law in a "Where you go I will go, my country will be you" way.
But… When you left without leaving an address, the return is difficult. Quickly, the savings of the ladies are melting, and they no longer have the slightest grain to put in their mouths. This is where Naomi has a naughty genius idea. She says to her daughter-in-law:
"O beautiful Ruth, go to Boaz, your neighbor the ant, and I am sure he will give you some grains to survive until the new season."
Prophetic Naomi? Bit by bit, what had to happen happened. The end of the harvest first, and the drink, too. Amid the sheaves, Ruth and Boaz appreciate each other. Boaz stretches out on a soft heap, Ruth lifts a corner of her coat and uncovers her feet...
Did they sin or didn't they? Gala says yes, Here says no, history does not say so. But Naomi's naughty genius idea worked. Whether they consumed drugs that day or not is irrelevant in this story. Out of love, out of help, out of pity or no contract, they will do it later, in everyone's interest (yes, yes). Ruth will give Boaz a son, Obed, ancestor of David, ancestor of a certain… (the answer in the first book of the Gospel of Matthew).
Between the law on levirate and the beauty of Ruth, who was, it must be said here, much younger than good old Boaz, one of the things that we can retain from this Cinderella novelas is that Booz, Ruth and Naomi did not hesitate to bend the rules to their advantage. Without ever breaking them. They were smart. They used cunning, intelligence and seduction.
Today, seen from the flesh, from the pulpit or from the struggle of social classes, faced with such a crime of love, many would plead condemnation:
"Death to the impure! They have slept!"
And others, on the contrary:
"Look how Ruth was ridiculed, despised: she had to lie down at the feet of the man to succeed in life! No to couch promotions! Scandal!"
But the best of my destinies wanted by the Most High fortunately does not follow the frontal imprecations of entomologists' guilt. Our stories, our lives, are not dual, they are nuances.
And Jesus, through his lineage, is there to remind us of this.
My Bible, Ruth, the Audacious Gleaner
A program in partnership with the Alliance Biblique Française prepared by Éric Denimal and produced by Jean-Rodolphe Petit-Grimmer
Christopher Zimmerlin
To see or review My Bible – Ruth, the audacious gleaner for 30 days: https://www.france.tv/france-2/presence-protestante/ or follow Presence Protestante on Facebook @ https://www.facebook.com/presenceprotestantetv