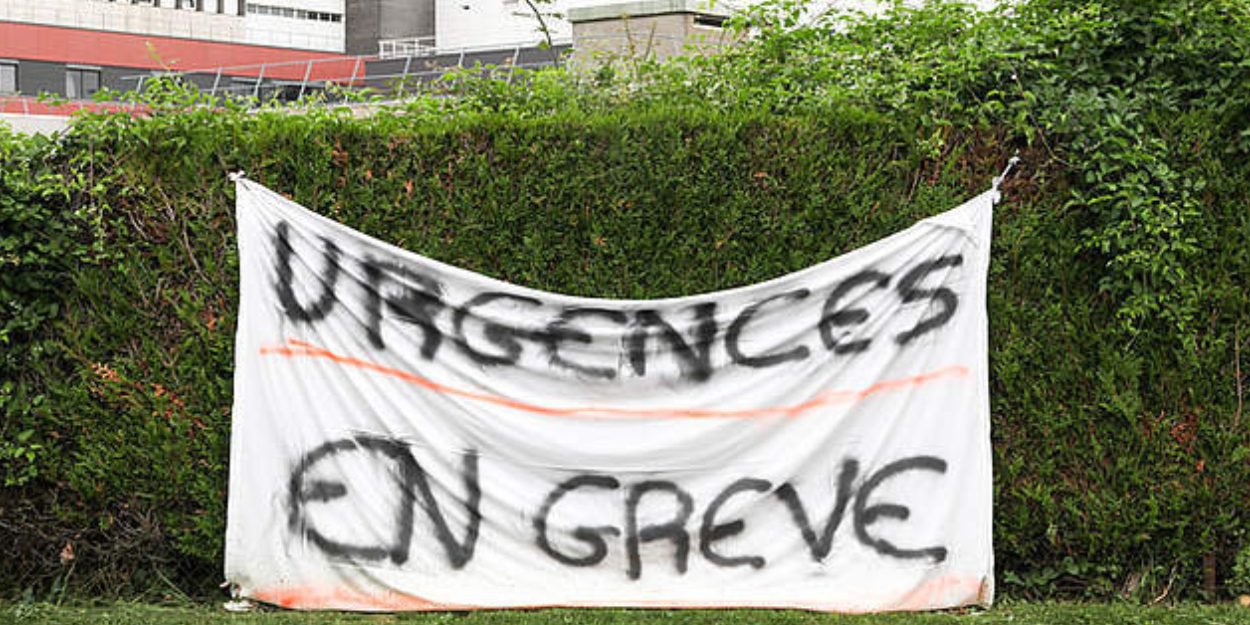 ---
Hospital staff demonstrated on June 7 in around fifty cities in France. It was their umpteenth protest against ever more degraded working conditions, overwhelming workloads, lack of staff, lack of consideration, notoriously insufficient remuneration... For lack of caregivers, emergency services close, interventions surgeries are deprogrammed. According to the Samu-Urgences de France association, at least 120 services have been forced to reduce their activity in recent months.
These demonstrators oscillate between anger and discouragement. Exhausted by two years of Covid and by the arsenal of sanitary measures supposed to stem it, they came out disappointed from the "Ségur de la Santé" last year. Admittedly, caregivers obtained significant salary increases (183 euros net per month for all hospital workers), but they were perceived as a simple catch-up of the index point which had remained frozen for more than a decade, and not as recognition of the work provided. Thereupon, inflation eroded the effect of this increase. Now they are not expecting much from the month-long "flash mission" launched in haste on May 31 (twelve days before the first round of legislative elections) by the President of the Republic. It is true that some proposals seem lunar, such as the increase of … 1,07 euros gross per hour for nurses working at night in public hospitals, or 9,63 euros gross for work done between 21 p.m. and 6:8 a.m. Isn't that joking? To try to extinguish the fire, the new Minister of Health, Brigitte Bourguignon, promised yesterday, June XNUMX, at the Emergency Congress, that she would take a new series of measures "without waiting for the conclusions of the flash mission on the emergencies"… More flash than flash, in a way!
One certainty: the summer will be hot in the emergency room in many hospitals. For lack of caregivers, 20% of beds are closed in the 620 hospitals or clinics with an emergency service, according to the Samu-Urgences de France association. And we do not see a return to a satisfactory situation looming: "Two-thirds of French people and almost all of the nursing staff (93%) expect a future deterioration of the public health system" according to a survey. Odoxa/MNH (Le Figaro, 16/05/2022). In addition, due to remoteness and/or the cost of getting there, more than a third of French people say they have difficulty accessing hospital care (they were only 10% in 2016) . This does not prevent a large majority (90%) of respondents from expressing their gratitude to the nursing staff.
Work stoppages, resignations, recruitment at half mast … Absenteeism reaches 10% on average. 2 to 5% of nursing positions are vacant – up to 10 to 15% for nursing positions. Nurses leave the public hospital for the interim or to settle in liberal, others abandon the profession altogether. 80% of nurses and 82% of care assistants would not recommend their children to pursue the same career in hospital. Even state-of-the-art departments, such as the clinical immunopathology department at the Saint-Louis hospital in Paris, are facing difficulties in recruiting night nurses. To the evils already mentioned is added insecurity: 55% of nurses have suffered at least one assault! And let's not talk (or rather, yes, let's talk about it) of the staff evicted from the hospital and deprived of salary and allowances for having refused to be vaccinated: around 15 suspensions in the health and medical sectors. social according to a calculation of Figaro (24 / 10 / 2021).
Hospital, justice, police, national education...How is it that a country that is world champion in taxation experiences such crises in the most crucial sectors of the public service? It is not by new flows of public money that these vital services will recover health but by a flattening of the whole system, mired in a bureaucracy also without equivalent: in the hospital, already weighed down by the application of 35 hours (a national disaster!), a third of employees are not caregivers, and there are almost as many administrative jobs as medical jobs. What's more, doctors have been ousted from the management entrusted to administrators responsible above all for saving money: 8,7 billion euros since 2010 for a constantly increasing activity: +14% since 2010... even though the numerus clausus for medical students (another national catastrophe!) made doctors scarce. For Le Figaro (25/05/2022, link below), Bernard Granger, professor of psychiatry, analyzes the ills from which the former "best health system in the world" suffers.
Philip Oswald
source: Le Figaro
This article is published from Selection of the day.