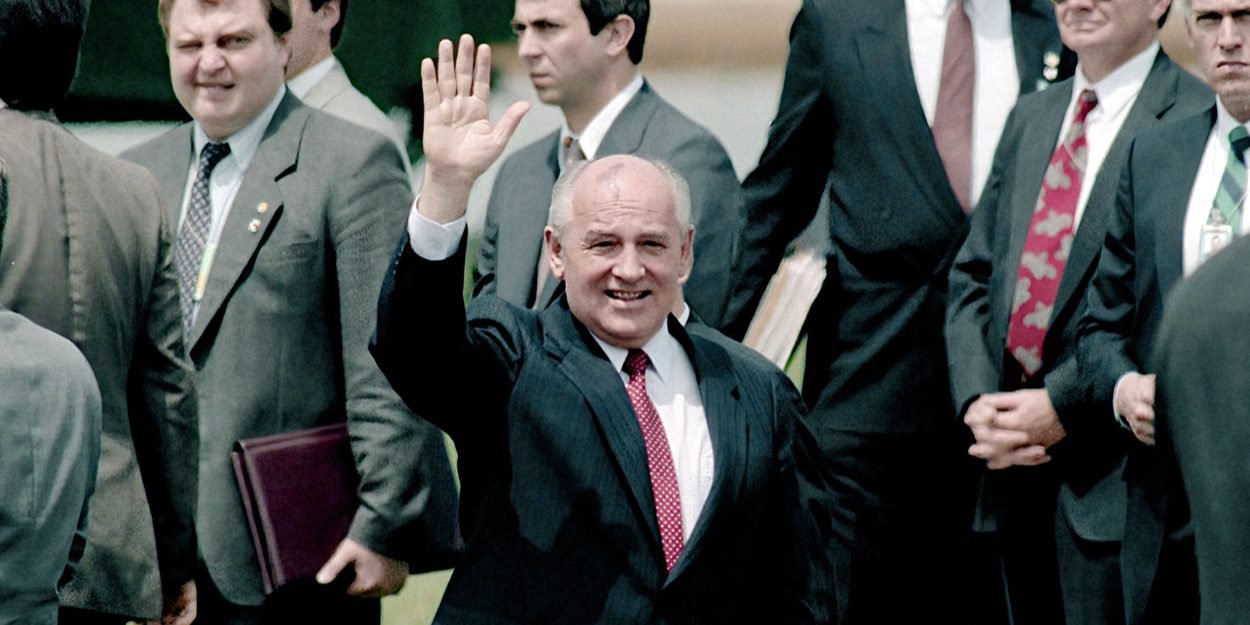 ---
Evangelist Franklin Graham paid tribute to the last president of the USSR Mikhail Gorbachev, who died on Tuesday, thanking him for "allowing Russian churches to worship freely, opening up incredible possibilities for the gospel."
Mikhail Gorbachev died on Tuesday August 30 at the age of 91. In a message posted on Facebook, Franklin Graham hailed his memory recognizing the pivotal role played by the former Soviet leader in "the fall of the Iron Curtain and the end of the Cold War".
"Mikhail Gorbachev, the former President of the Soviet Union, died today at the age of 91. He played a key role, along with US President Ronald Reagan, in the fall of the Iron Curtain and the end of the Cold War. President Reagan stood in West Berlin and said: 'Mr. Gorbachev, tear down this wall...' and that's what happened in the space of a few years. »
"My father Billy Graham first met Mr. Gorbachev at the White House in 1987, and in 1991 he visited him in the Kremlin to discuss moral issues and the need for spiritual values ​​in society," Franklin continues. Graham.
The text of the American evangelist, which is accompanied by photos where we see Mikhail Gorbachev alongside Billy Graham, also underlines the action of the last leader of the USSR in favor of religious freedom in his country.
"At the time, my father was in Moscow running a school of evangelism and preparing to preach in the city, and he thought it was important to express his appreciation for Mr. Gorbachev's support for the religious freedom in Russia. »
While he writes that "Mikhail Gorbachev certainly made mistakes", he claims to be "grateful" for "everything he did to peacefully end the Cold War and to allow the churches of Russia to freely practice their worship, opening up incredible possibilities for the gospel in this part of the world".
The death of the former president of the USSR has prompted an outpouring of tributes from political leaders around the world.
French President Emmanuel Macron hailed in a tweet the memory of a "man of peace whose choices opened a path of freedom for Russians. His commitment to peace in Europe has changed our common history".
German President Frank-Walter Steinmeier described Mr. Gorbachev as "a great statesman" endowed with "courage for democratic openness and building bridges between East and West" and for peace in Europe.
While the UN Secretary General expressed his "deep sadness", paying tribute to "a unique statesman who changed the course of history". "He did more than anyone to peacefully bring about the end of the Cold War," added Antonio Guterres, saying that "the world had lost a great world leader, committed to multilateralism and a tireless defender of peace. ".
Camille Westphal Perrier (with AFP)
Image credit: Shutterstock/mark reinstein/WASHINGTON, DC. June 2, 1990 Russian President Mikhail Gorbachev and his wife Raisa prepare to depart from Washington DC by helicopter