The editorial of the week of 24/06/2022 with Camille: Legislative, concert of praise in Madagascar, attacks in Africa, baptisms in prison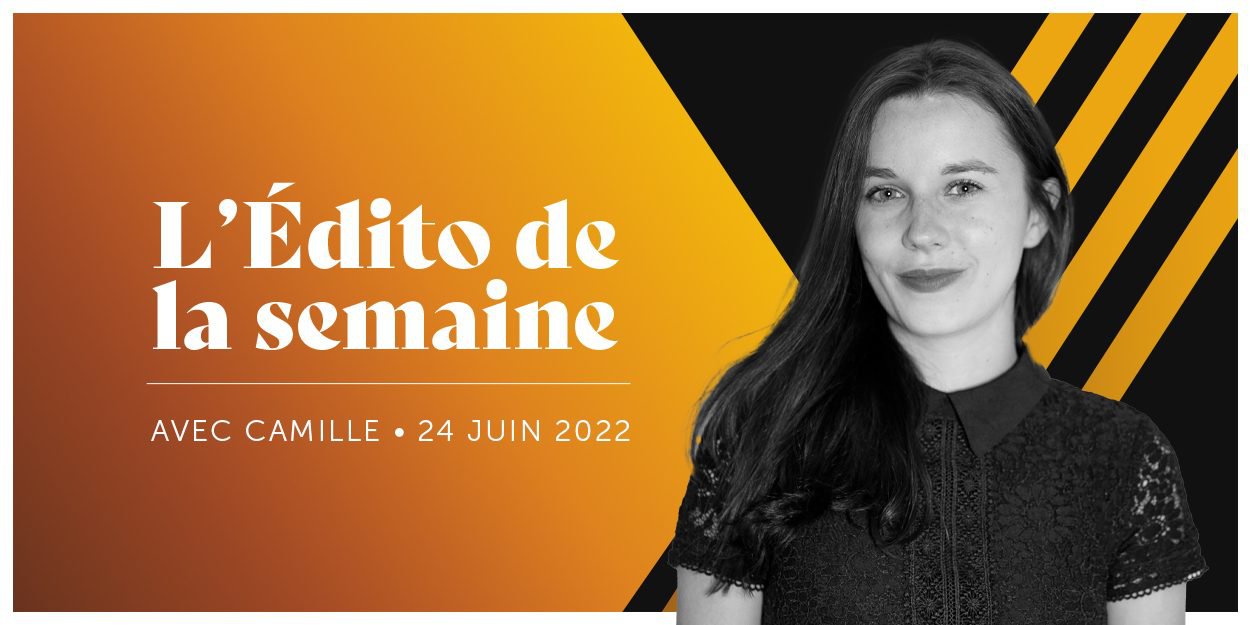 ---
In the editorial of the week with Camille on video, discover the topics that animated the Christian sphere this week from articles published on the InfoChrétienne website.
Sunday, June 19, the French elected the 577 deputies who will sit in the National Assembly for the next five years.
The opportunity for the National Council of Evangelicals of France (CNEF) to invite Christians to pray that God bless these men and women "who vote the laws of our country". The body also recalls that since 2016, the CNEF has offered a pastoral service to parliamentarians, led by Pastor Thierry Le Gall.
These legislative elections are also an opportunity for the Portes Ouvertes organization to recall that MPs can 'improve the situation of persecuted Christians around the world'. "It is important that elected officials, who vote for laws and represent the people, are informed of the persecution of Christians in the world", indicates the NGO, which adds that "those who are sensitive to this subject can take action to improve the situation on the ground".
While Madagascar will celebrate Sunday, June 26, 62 years of Independence, a Christian praise concert organized last Sunday opened the launch of the festivities in honor of this anniversary date.
70 people attended this peace concert in the Barea Mahamasina stadium. An event organized jointly by the organization Madagascar Will Rise and the President of the Republic, Andry Rajoelina.
According to the President of Madagascar Will Rise, this concert is the culmination of a long-term project to have the name of Jesus publicly raised on the island.
The week's news highlighted attacks that took place in several countries in Africa. An encouragement to pray for the protection of the population of these countries as well as Christians who are regularly targeted.
International Christian Concern reveals that between May 23 and May 31, eight people died during several attacks, claimed by ISIS that took place in six Christian villages in the province of Cabo Delgado in Mozambique.
More than 130 civilians were killed a few days ago in central Mali in attacks attributed to jihadists affiliated with Al-Qaeda, it is one of the worst massacres known by the country.
Sunday 19 June, gunmen attacked St. Moses Catholic Church and Maranatha Baptist Church, in Kaduna State, Nigeria. We deplore three dead and several wounded during the shooting in the Catholic church and more than thirty people kidnapped, most of the Baptist church.
The dismembered body of a priest member of the Society of Missionaries of Africa, Father Michael Mawelera Samson, was found on Saturday June 11 on the banks of the Meta River, in Tanzania. He had disappeared the day before.
God Behind Bars is a prison chaplaincy service that partners with churches across the United States to transform the lives of inmates and their families.
The organization revealed that 265 inmates recently baptized at a female-only correctional facility in Denver.
Camille Westphal Perrier