The editorial of the week of 21/10/2022 with Camille: condemned France, Lola, the persecuted Church, God and football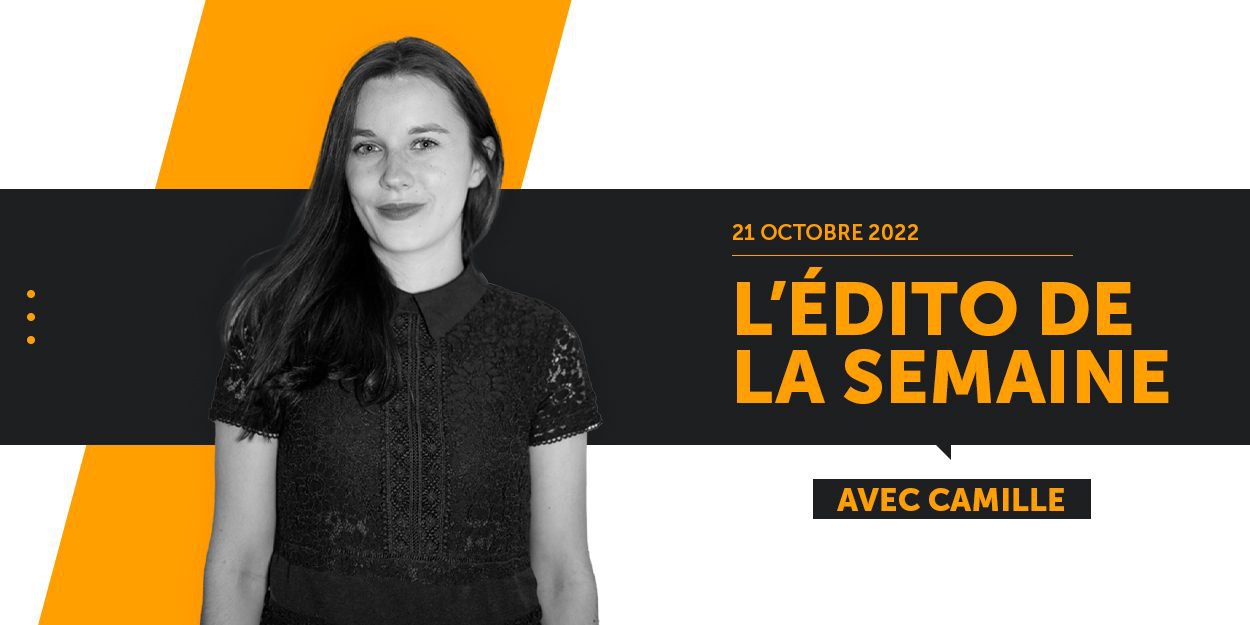 ---
The editorial of the week with Camille is a summary of the four key topics that animated the Christian sphere this week.
Eloise Bouton, a feminist activist, member of Femen, had mimed the abortion of Jesus, topless, in front of the altar of the Madeleine church in Paris in 2013.
After a complaint from the parish priest, the young woman who left the Femen in 2014, was notably sentenced to one month in prison suspended, sentence confirmed on appeal and in cassation.
Thursday, the European Court of Human Rights (ECHR) condemned France judging that Paris had violated the freedom of expression of the ex-femen by inflicting a prison sentence on him.
Last Friday in the XNUMXth arrondissement of Paris, the lifeless body of a 12-year-old girl named Lola, was discovered in a trunk.
On Monday, a woman and a man were presented to an investigating judge for an indictment for murder and rape with acts of torture and barbarism.
While the drama aroused a strong wave of emotion throughout France, Lola's parents said they aspire to "peace and contemplation". They ask that the "various ceremonies" in tribute to their daughter, including her funeral which will take place on Monday and will be celebrated by the Bishop of Arras, "take place in a spirit of serenity and calm, far from political and media agitation ".
Today I want to draw your attention to a subject dear to the editorial staff of InfoChrétienne, it is about the persecution of christians.
Each week, we chronicle incidents that target Christians around the world. Men, women, children who because of their faith are imprisoned, victims of discrimination, aggression and attacks, sometimes murderous.
This week in China. as Democratic Republic of Congo. as Iraq. as Eritrea and Nigeria.
Every January, the Open Doors organization publishes its Global Christian Persecution Index, the 2022 edition reported an unprecedented level of persecution.
She mentioned an absolutely colossal figure: 360 million Christians around the world are victims of persecution or discrimination. Which represents 1 in 7 Christians. We do not want to remain insensitive to their misfortune. Let this editorial be a reminder to keep them in prayer.
In football, the important thing is to win, but for some players, victory and defeat are not measured by the score.
In his documentary "Victory is elsewhere" for Protestant Presence, Theo Lombardo gives the floor to four players from Grenoble Foot 38 (GF38). With humility and simplicity, Jordy, Anthony, Jekob and Achille bear witness to their journey with the Lord. A path sometimes strewn with pitfalls which made them understand that the true victory is in Christ!
The documentary is available in replay on FranceTv until Sunday.
Camille Westphal Perrier
We are happy to offer you to receive from Monday to Friday for free a single email, around 19 p.m., with all the news for the day. To register click here.