The editorial of the week of 17/06/2022 with Camille: Ukraine, Jean Peterschmitt, blasphemy in Pakistan, Justin Bieber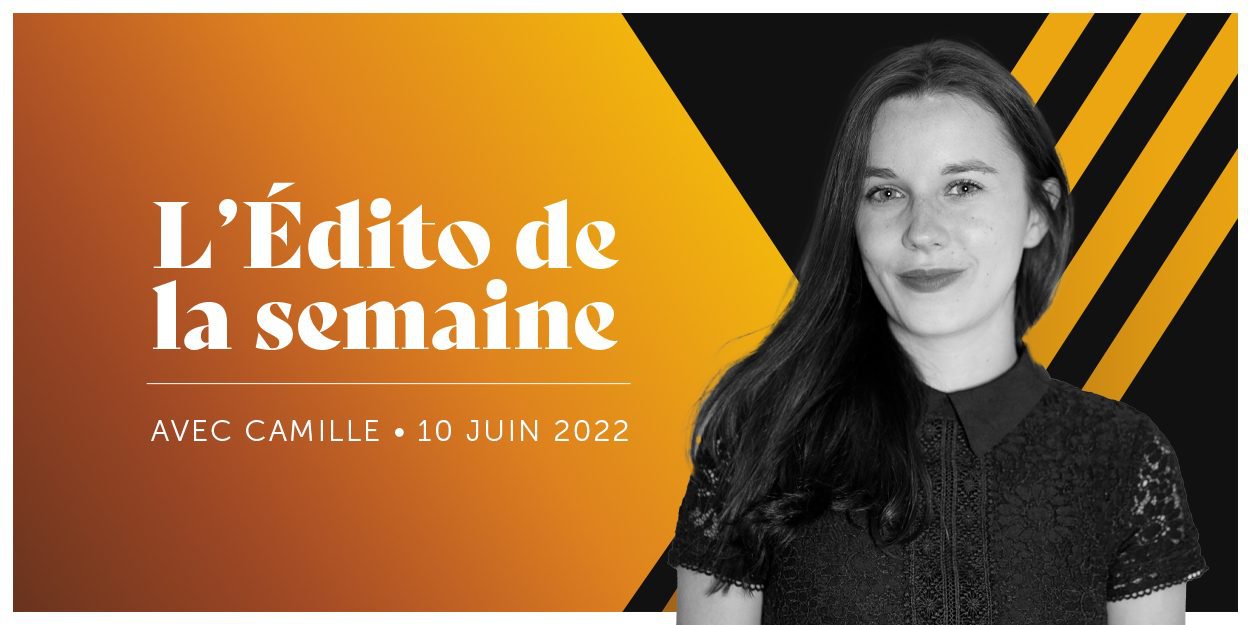 ---
In the editorial of the week with Camille on video, discover the topics that animated the Christian sphere this week from articles published on the InfoChrétienne website.
Back from a trip to Ukraine, Afshan Khan, UNICEF regional director for Europe and Central Asia, told a press conference at United Nations headquarters in New York on Wednesday, that currently "nearly two-thirds of Ukrainian children are displaced".
Serhii is the commander of a military unit in Ukraine. He testified to the Ukrainian Bible Society the importance of the Bible for soldiers.
He says that in the midst of the war, "many of them consider the Bible as a lifeline ».
Earlier this week, I went with another member of the InfoChrétienne team, Benjamin Célérier, to Poland to film our next report in immersion. During this report, we went to meet Ukrainian refugees to bring you their testimonies. We also witnessed the action of the Polish Church, which mobilized itself from the first hours of the conflict to help the refugees, thus reflecting the love of Jesus.
A report to discover in a few days on social networks and the InfoChrétienne website!
Pastor Jean Peterschmitt, founder of the Christian Open Door, large Evangelical Church in Mulhouse, died on Saturday June 11 at the age of 95.
On the announcement of his death, tributes multiplied on social networks. The new president of the National Council of Evangelicals of France (CNEF), Erwan Cloarec, notably hailed on Twitter a "man of heart, and a great man of faith".
"He was one of the great driving forces behind the revival of French Protestantism," wrote Sébastien Fath, a historian specializing in the study of evangelical Protestantism.
In Pakistan, Christians continue to bear the full brunt of anti-blasphemy laws.
On June 8, the Lahore High Court upheld the death sentence for blasphemy of two Christian brothers, Qaiser and Amoon Ayub. The plaintiff, Muhammad Saeed, accused them in June 2011 of posting profanity on a blog. The brothers claim their innocence and say they were wrongly accused because of an argument with Muslim friends.
Patras Masih was only 18 when he was charged with blasphemy for posting a photo on Facebook deemed insulting to Muhammad. He has now been behind bars for 4 years. His lawyer, Aneeqa Maria, said this week that the Christian and his defenders face prejudice and discrimination, which she considers "unprecedented" in his career.
Singer Justin Bieber recently shared a video in which he explains having Ramsay Hunt syndrome.
It is a rare and painful complication of the virus that causes shingles and chickenpox. The 28-year-old star reveals that half of her face is paralyzed due to this condition. Forced to cancel several dates of his world tour, he reports in this video putting his trust in God and asking his fans to pray for him.
Camille Westphal Perrier