The editorial of the week of 08/07/2022 with Camille: Ukrainian refugees, freedom of religion, Nigeria, the faith of Christine Kelly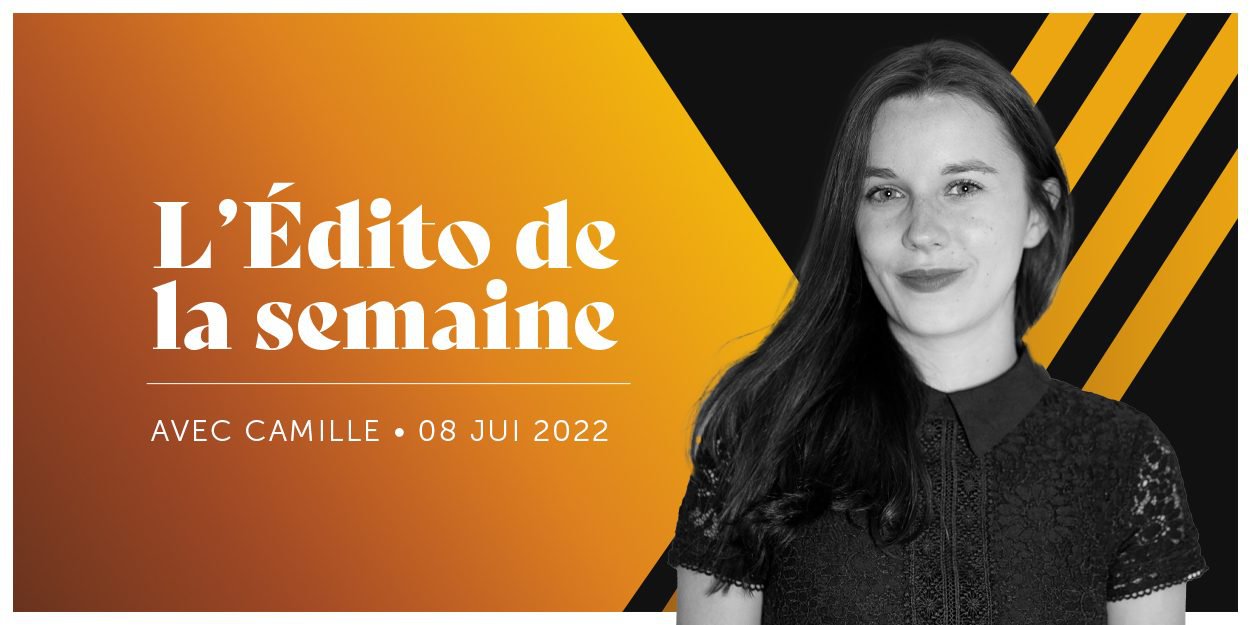 ---
In mid-June, I went with another member of the InfoChrétienne team, Benjamin Célérier, to Poland to film our next immersive report. We told you about it, it finally came out this week !
As Europe finds itself confronted with the war in Ukraine "the fastest growing refugee crisis since the Second World War" according to the UN, we have decided to go there to report to you what is happening on the ground in a neighboring country.
During this report, we went to meet Ukrainian refugees. We have also witnessed the action of the Polish Church, which mobilized itself from the first hours of the conflict to help the refugees, thus reflecting the love of Jesus.
Click here to discover this report in Immersion >>>
You can also discover in an article published yesterday on the InfoChrétienne website the more detailed testimony of Maryna that you will see in this report. She has been staying with a couple of pastors in Krakow for a few months with her son Mark, who will soon be six years old, she has agreed to tell us her story.
Government ministers, religious leaders and religious freedom activists from 50 countries around the world gathered in London on Tuesday and Wednesday to discuss freedom of religion or belief.
The challenge of this meeting was to find solutions to protect and maintain this freedom when it is threatened in many countries.
The day before this gathering, the organization Release International issued a press release in which she calls on the British government to lead the way by taking "a decisive stand" against the persecution of Christians which is experiencing a sharp increase in some countries.
The organisation's CEO, Paul Robinson, wonders in this document how many more Christians will lose their lives before governments take action.
During this meeting, 18 of the participating countries notably signed a declaration on gender equality which highlights sexual and gender-based violence suffered by women and girls from religious minorities in many countriess.
Nigeria is the country where Christians are killed the most because of their faith, kidnappings are also commonplace.
Nevertheless, we recently received good news, since Sunday July 3 Nigerian police free Father Luigi Brena, a 64-year-old Italian missionary who had recently been kidnapped. The charity Aid to the Church in Need has announced the release of Father Emmanuel Silas, kidnapped on July 4.
Despite a situation that seems increasingly critical, Information and Culture Minister Lai Mohammed denied in a statement the persecution of Christians. However, he recognizes "crime problems" in the country.
At the end of March, Christine Kelly had been invited by Pastor Ivan Carluer to speak on the stage of the MLK church in Créteil. The journalist had entrusted on this occasion a moving testimony of faith.
While excerpts from this video have recently resurfaced on social media, Christine Kelly faces a wave of criticism. Some Internet users criticize her for the link she seems to establish between her prayers and the success of Eric Zemmour's show, while others openly mock her faith.
Several anonymous people and personalities have however defended him, this is for example the case of the deputy Eric Ciotti who denounces "an extremely violent attack by the moralizing and right-thinking left".
The presenter of Face à l'Info, for her part, did not react to these attacks.
Camille Westphal Perrier