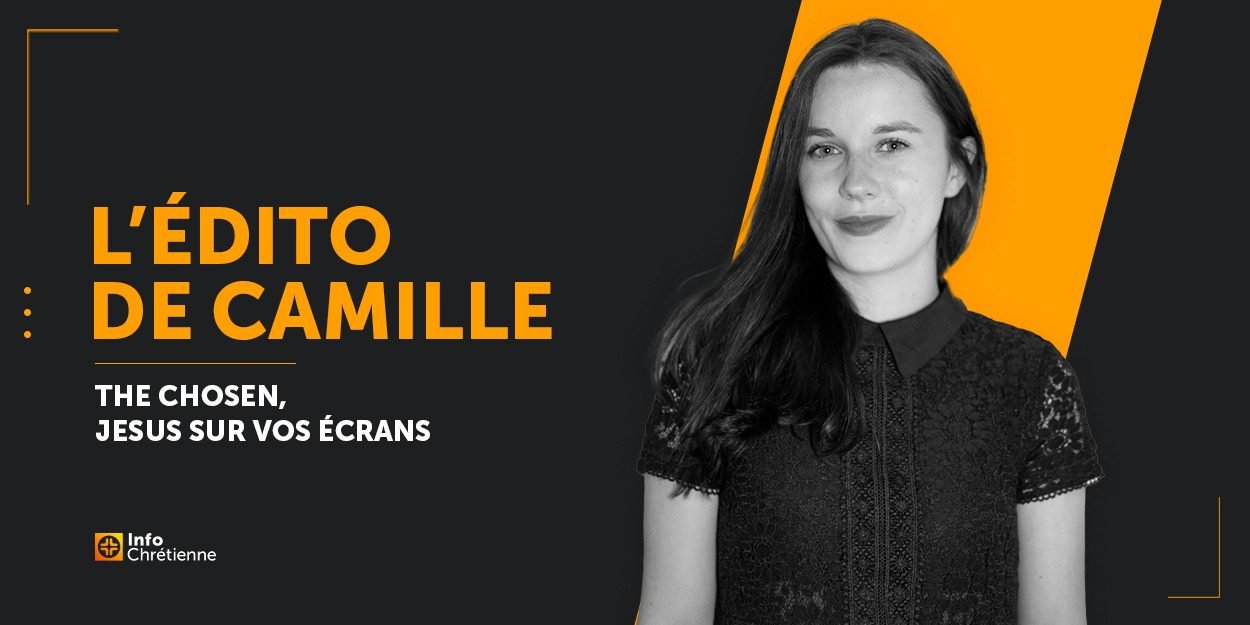 ---
While this evening will take place the preview of the sequel to The Chosen in Paris, I had the chance today to meet two actors of the series: Elizabeth Tabish (Marie de Magdala) and Noah James (André) .
You will be able to discover their interviews in some time on the InfoChrétienne website. I can already tell you that they are as charismatic as the characters they play on screen and that they answered my questions with gentleness and simplicity.
This meeting and tonight's preview give me the opportunity to talk to you about the series The Chosen. If you haven't seen it yet, I strongly encourage you to do so. Not only is it a very beautiful cinematographic work with talented actors, but it is also an incredible adaptation of the biblical story.
Here is the trailer for season 1 in French:
Over the course of the episodes, we discover Jesus through the eyes of those who knew him: John, Andrew, Matthew, Nicodemus, Mary... Characters with whom we can identify as they try to walk in the wake of the Christ.
In just 2 seasons (the third will soon be released in the United States), the series has convinced the public since it already has more than 400 million views. For comparison – and without taking piracy into account – Game of Thrones has been viewed 17,4 million times per episode on the HBO platform.
As seven seasons are expected, Christians around the world are mobilizing to reach 1 billion people. Christians in the Francophonie are also invited to join this missionary work by becoming series ambassador. Because The Chosen is also a great tool for evangelization.
In particular, a guide has been produced for home groups in collaboration with Alpha France and the Chemin Neuf community, its purpose is to facilitate exchanges around the series.
And for those who saw season 1 on C8 last Christmas and are impatiently awaiting the sequel, know that season 2 will also be broadcast on television next December!
Finally, if you live in Marseille or in the surrounding area, there is still time to reserve your place for the second preview which will take place on Sunday. at Le Chambord cinema. Elizabeth Tabish (Marie de Magdala), Noah James (André) and Alaa Safi (Simon the Zealot) will be present at the end of the session to discuss with the public.
So you too can join The Chosen adventure, after all it's not every day that you can "binger" (popular anglicism which means to watch all the episodes of a series in a row) Jesus!
Camille Westphal Perrier