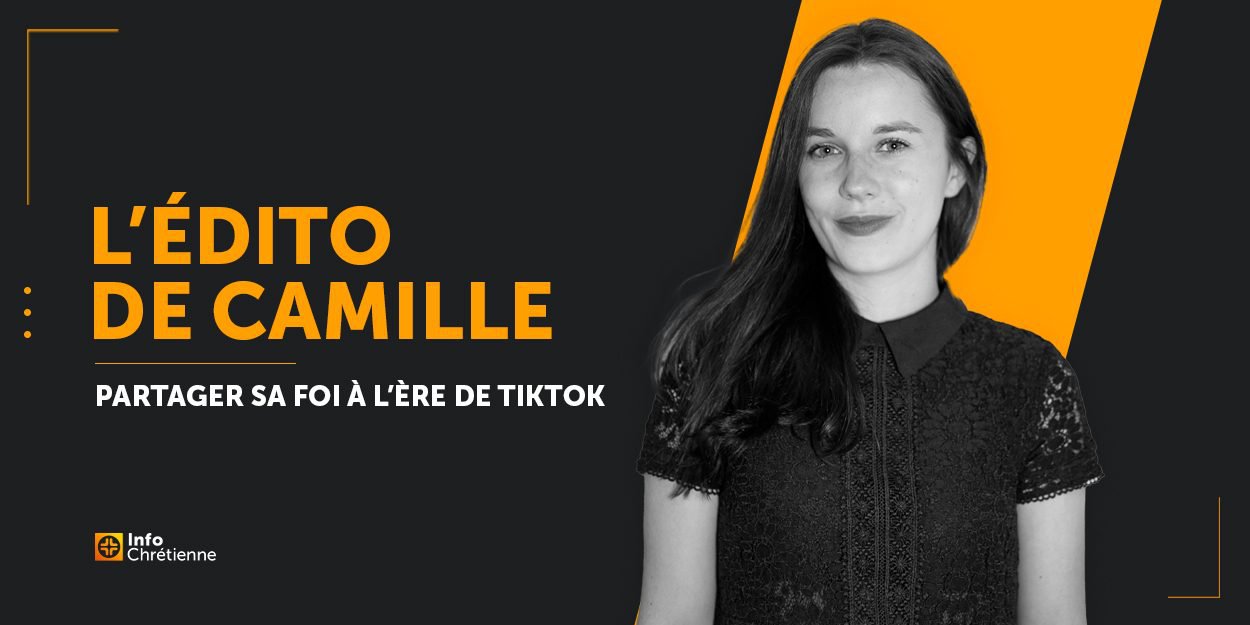 ---
The Internet and especially social networks have given Christians access to new platforms to talk about their faith and bear witness to the Good News.
The Chinese social network TikTok, launched in 2016, is widely used by young people (and sometimes the not so young), lay people like priests or pastors, to spread a Christian message with varied and above all very committed content.
The #tiktokchretien gathers no less than 2,3 billion views on the application!
Recently, it's catholic singing "How not to praise you" who made the buzz on the social network. It has been taken up on a large scale, sometimes even by atheists or believers of other religions.
Also, last week we reported to you ruth's story, an Indonesian Christian who grew up in a Muslim family and met Jesus in a dream. But it was thanks to a verse read on TikTok (him again!) that she walked through the doors of a church for the first time.
"You did not choose me, but I chose you (John 15:16)," is the verse in question.
The platform is indeed proving to be a great tool for evangelization! We can evoke the famous "priest of TikTok" (we were already telling you about it in 2020), who claims to be on social media to "serve Jesus." Father Vincent Cardot has more than 72 subscribers on his account where he shares, for example, summaries of his homilies.
And finally, the social network is also used by Christians to promote solidarity initiatives. The most recent example (or at least one that made the most noise, crossing the Atlantic) is that of Roy McCarty, an American who launched an online kitty to help an 82-year-old Navy veteran who continued to work in a supermarket despite his advanced age.
Thanks to the pot promoted on the social network TikTok by McCarthy, the octogenarian was finally able to retire and received a check for more than 100 dollars! "I just wanted to set something in motion, and the Lord did the rest," the generous Samaritan said. For his part, the former cashier expressed his gratitude to God for this beautiful act of solidarity!
Isabelle Jonveaux, sociologist of religions, declared in 2020 in the columns of the Figaro don't be surprised that TikTok is used to talk about faith. She claimed to have seen for a few years in France "a reaffirmation of religious identity in the younger generations, in particular through social networks".
The sociologist added that this also corresponds to a need, explaining that the "new generations are generally much less integrated into real religious communities, such as parishes". Thus, social networks offer them "a space to ask their questions".
Be that as it may, each era offers us new tools to transmit the love of Jesus and all these examples show us that they are put to good use!
Camille Westphal Perrier