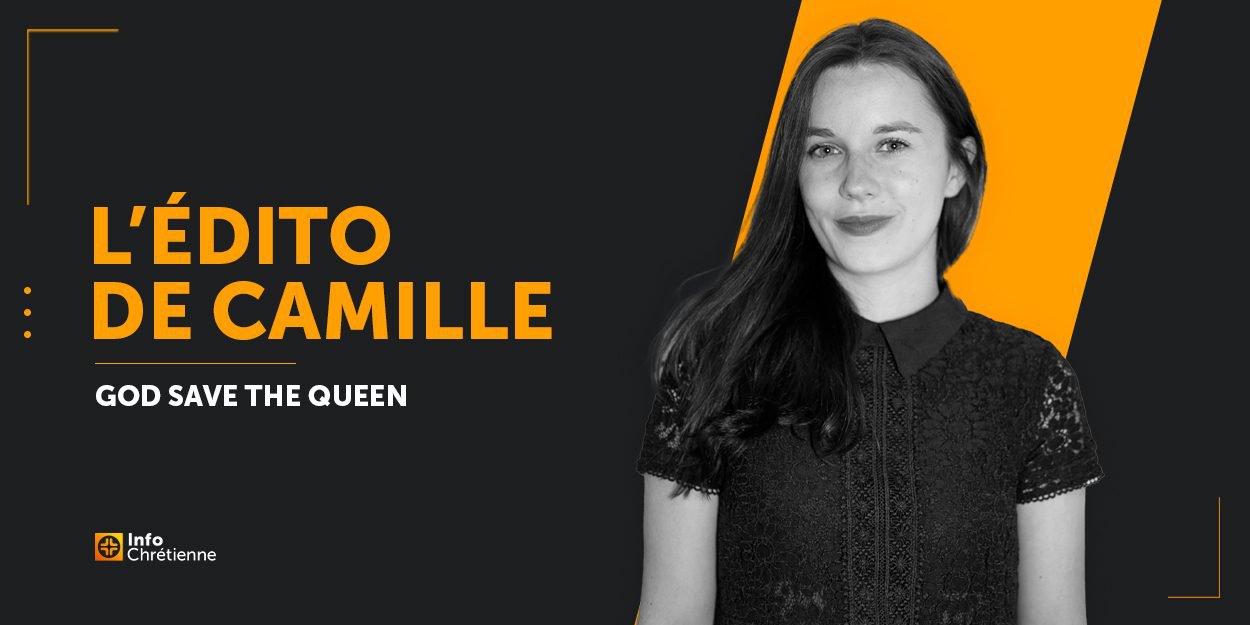 ---
The most famous monarch on the planet, Elizabeth II, died Thursday, September 8 at the age of 96. With her, part of the story disappears. For example, she will have known all the presidents of the XNUMXth and XNUMXth French Republics and no less than eight popes!
I have read a lot of articles in recent days dedicated to him, as well as many publications on social networks. Most of them were homages, but some wondered if we weren't a little too Euro-centric in our vision of the world. I imagine that's probably the case, but after all isn't it proper to human beings to focus on what is close to them?
What I read most about the life of Elizabeth II was her sense of responsibility, her willingness to dedicate her life to the throne and to the British people. I even heard a pastor speak with admiration of "this sense of duty" attributed to the late queen.
Did you know, for example, that during the Second World War, she joined the women's army auxiliaries become mechanic, not hesitating to (literally) get their hands dirty? During the same period, she also drove an ambulance through the streets of the English capital.
Another more recent example of his sense of duty is a photo published last year. We see the queen attending alone at the funeral of her husband, prince Philipp, to respect the health restrictions imposed by the pandemic. While some members of the government took part in parties, ignoring the rules they themselves had set, the queen paid a masked and united tribute to the man who shared her life.
The one who was not however destined for the throne, was for many English people, throughout her reign, a landmark, in a world in perpetual evolution.
The second point that came up repeatedly was Elizabeth's Christian faith. Most Christian publications (starting with InfoChrétienne) have spoken of this spiritual anchoring. As monarch, Elizabeth was the head of the Church of England, but what has been highlighted in the denominational press, beyond that title, is her personal belief expressed on multiple occasions.
From his first message of Christmas in 1952, a few months before her coronation, the future queen had already encouraged those who listened to her to pray for her:
"I want to ask all of you, regardless of your religion, to pray for me on this day – to pray that God will give me wisdom and strength to fulfill the solemn promises that I will make, and to be able to serve him faithfully, as well as you, all the days of my life. »
Here are others quotes chosen:
"Christ has not only revealed the truth to us in his teachings. He lived what he believed and gave us the strength to try to do the same – and ultimately, on the cross, he set the supreme example of physical and moral courage. " (nineteen eighty one)

"I know how much I rely on my faith to guide me through good times and bad. Every day is a new beginning. I know the only way to live my life is to try to do what's right, to see the long term, to give my best in whatever the day throws at me, and to put my trust in God ! (2002)

"For me, the life of Jesus Christ, the Prince of Peace, whose birth we celebrate today, is an inspiration and an anchor in my life. A model of reconciliation and forgiveness, he extended his hands in love, acceptance and healing. Christ's example taught me to seek to respect and value all people, regardless of their faith. " (2014)
On social networks, I read that several Internet users question the sincerity of his faith.
Since it's not for us to judge her heart, maybe let's stick to what she said. Because whatever we feel about the monarchy or the Queen of England, I think these quotes and her sense of duty have something to inspire us!
Camille Westphal Perrier
Camille's editorial changes format. Previously it was a daily news item with a spiritual angle. Discover now two new formats: "Les Actus du jour" (a summary of the articles published on the InfoChrétienne website each day) and Camille's editorial which becomes a weekly opinion piece on substantive subjects.