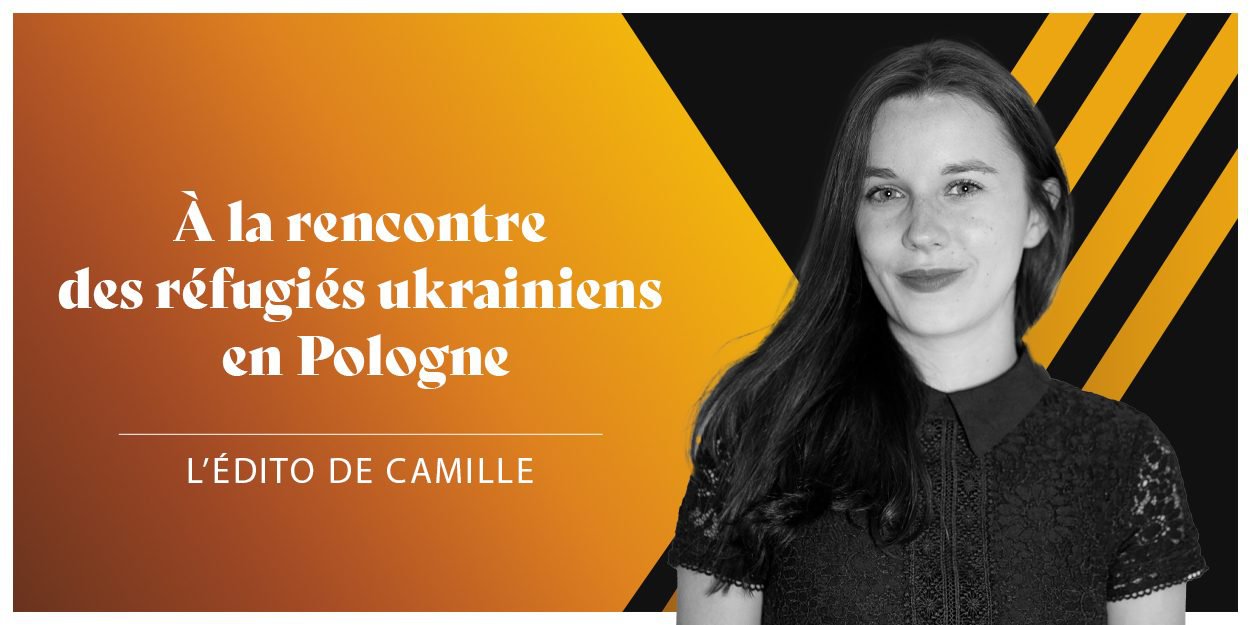 ---
Mid-June I went to Poland in Krakow to film a new immersive report, meeting Ukrainian refugees.
This immersion is finally out! Discover in this report published on the OEE YouTube channel and on the InfoChrétienne website, the moving testimonies of several Ukrainian refugees. Nina, Anna, Artur, Maryna, Mark and Nikita have agreed to tell us their story. You will also be able to see how local churches and Christian organizations are mobilizing to help them.
In the news of the day, also discover UN concerns about the future of future generations in Ukraine, a protest against violence organized by evangelical churches in Martinique as well as a statement by the Archbishop of Chicago after the July 4 killings.
The United Nations Environment Program (UNEP), which describes itself as the world's leading environmental authority, is studying the environmental impact of the conflict in Ukraine. Their preliminary monitoring indicates significant impacts on urban and rural environments that could leave the country and the region with a toxic legacy for generations to come.
A demonstration on the theme "Martinique land of peace, love, faith" was organized on Saturday in Fort-de-France in Martinique by a group of evangelical churches. Nearly 800 Christians were present to denounce violence and firearms.
On July 4, at 10:14 a.m., in Highland Park, as a crowd had gathered to celebrate Independence Day, in the United States, a gunman opened fire with an assault weapon. We deplore 6 dead and at least 24 wounded. Following this umpteenth shooting, the Archbishop of Chicago has declared that "the right to bear arms does not eclipse the right to life, nor the right of all Americans to live their lives without fear of being torn to pieces by bullets at any time".
Camille Westphal Perrier