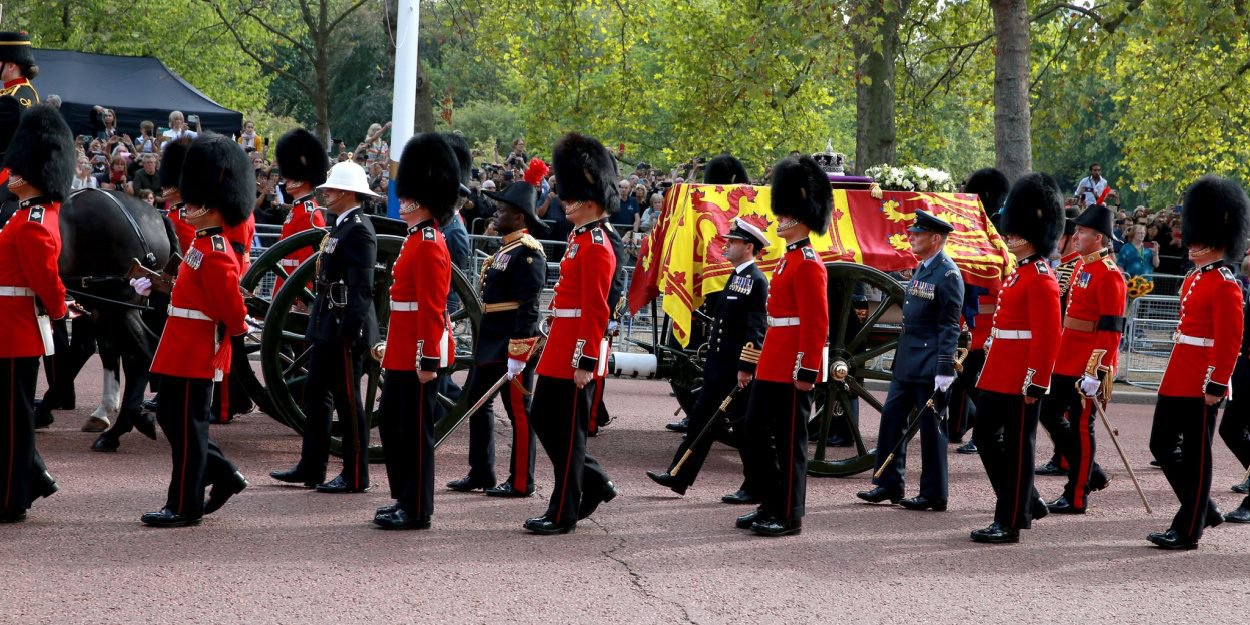 ---
Queen Elizabeth II's funeral was watched by more than 4 billion viewers. More than 4 billion people therefore heard the Scriptures on Monday, September 19, since several passages from the Bible were read throughout the ceremony.
It is estimated that more 4 billion viewers around the world followed the funeral of Elizabeth II, a historic moment therefore, but also a moment of evangelization. Since viewers attended a religious ceremony in Westminster Abbey, during which several passages from the Bible were read.
The first reading was conducted by Commonwealth Secretary General Baroness Patricia Scotland, who read an excerpt from Paul's letter to the Corinthians on eternal life. . (1 Corinthians 15:20-26 and 53-58)
"But in reality, Christ is risen, thus preceding those who died. Indeed, since death came through a man, it is also through a man that the resurrection of the dead came. And as all die in Adam, so also all will live again in Christ, but each in his own rank: Christ first, then those who belong to Christ at his return. Then will come the end, when he hands over the kingdom to him who is God and Father, after having destroyed all dominion, all authority and all power. Indeed, he must reign until that he has put all his enemies under his feet. The last enemy that will be annihilated is death. »

"For this corruptible must put on incorruption, and this mortal must put on immortality. When this corruptible body has put on incorruption and this mortal body has put on immortality, then this word of Scripture will be fulfilled: Death has been swallowed up in victory. Death, where is your sting? Hell, where is your victory? The sting of death is sin; and what gives power to sin is the law. But thank God who gives us victory through our Lord Jesus Christ! So, my beloved brothers and sisters, be firm, steadfast. Work better and better at the work of the Lord, knowing that your work is not without result in the Lord. »
It was the Prime Minister of the United Kingdom, Liz Truss, who gave the second reading (John 14: 1-9).
"Don't let your heart be troubled! Believe in God, also believe in me. There are many mansions in my Father's house. If it wasn't, I would have told you. I'll make you a place. And since I am going to prepare a place for you, I will come back and take you with me so that where I am, you will be there too. You know where I'm going and you know the way. Thomas said to him, "Lord, we don't know where you are going. How can we know the way? Jesus said to him: "I am the way, the truth and the life. One only comes to the Father by passing through me. If you knew me, you would also know my Father. And from now on you know him and you have seen him. Philip said to him, "Lord, show us the Father, and that is enough for us." Jesus said to him, "I have been with you for so long and you do not know me, Philip! He who has seen me has seen the Father. How can you say, 'Show us the Father'? »
Among the religious songs sung during the ceremony, some are also inspired by the Scriptures, such as the famous, "Le Seigneur est mon berger" ("The Lord's my Shepherd, I'll not Want"), based on Psalm 23, or even the final hymn which took up the verses 38 and 39 of Romans 8 :
"For I am sure that neither death nor life, neither angels nor dominions, neither things present nor things to come, neither powers, nor height, nor depth, nor any other creature can separate us from the love of God manifested in Jesus Christ our Lord. »
It was a composition by James MacMillan, specially made for the Queen's funeral according to First Chrsitianity.
Camille Westphal Perrier
Image credit: Shutterstock / Fred Duval