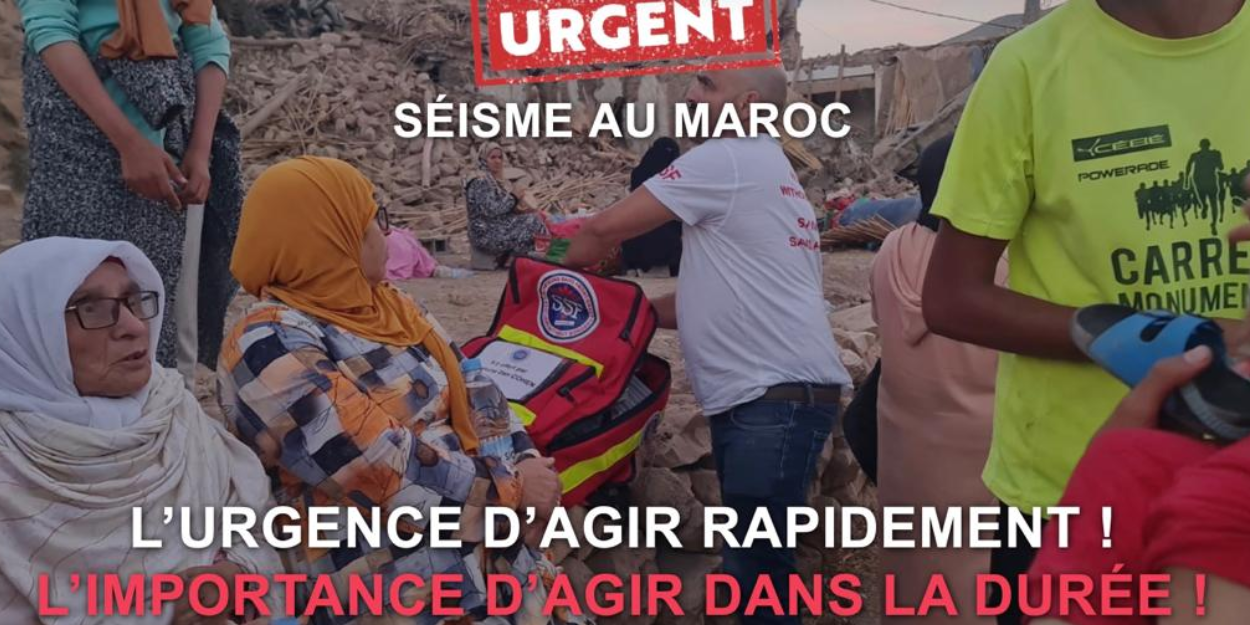 ---
Raising 100.000 euros in three weeks is the objective set by the organization Un Verre d'Eau to help the victims of the earthquake which recently devastated Morocco.
Friday September 8, Morocco was hit by an earthquake of magnitude 6,8 leading to the death of nearly 3.000 people and as many injured. A toll that could further increase. While since the tragedy, we have witnessed a real "race against time" to find the survivors, the organization Un Verre d'Eau launches a donation campaign for the country.
The Un Verre d'Eau organization has already received more than 12 euros in donations for Morocco. To join this surge of generosity, you can donate here.
"Most rescues take place within 24 hours but we can save people up to a week after the disaster," recalls the charitable organization which wishes to raise 100.000 euros in three weeks to support the efforts of rescuers and purchase equipment intended for affected families, as well as equipment to treat the injured.
The money raised will be used to support two local associations.
The first one, Rescuers Without Borders (SSF) which is "currently providing care to hundreds of people in the villages of the High Atlas, the most affected but also the most difficult to access" specializes in the search for victims buried under the rubble. It also offers first aid training for the local population, "an invaluable resource for these villages which are often very far from health infrastructure".
The second, Heart & ACT is a Moroccan association which "has been helping the villages of the High Atlas since 2018 and knows this region and its needs perfectly". Throughout the year, "this association works with families in precarious circumstances and particularly since the earthquake with affected families".
As recalled A Glass of Water on his site, "generosity is a path to hope" and in the face of such a crisis situation, every donation counts!
Camille Westphal Perrier