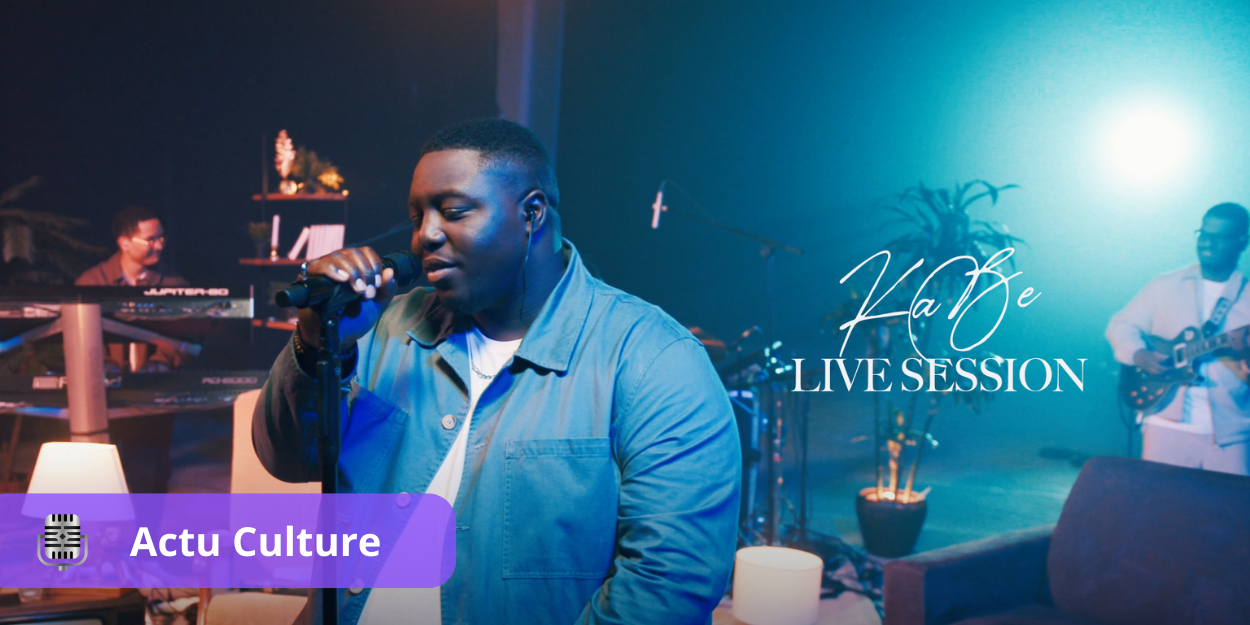 ---
Discover the live video of the Christian artist KaBe. A wonderful time of worship not to be missed!
Do you know KaBe? Originally from the Democratic Republic of Congo, he grew up in the small town of Longwy (54).
At the age of 14, he evolves as the leader of a small group made up of a few young people from the church he frequents. Through this first adventure, KaBe discovers a passion and develops a musical experience that will only grow over time.
In 2007, the young teenager underwent a major heart operation which saved his life and decided to use his music exclusively to share his faith, his convictions, his experiences as well as the values ​​which are dear to him. He then began his artistic ministry.
3 albums and several singles later, Kabe returns in 2021 with the album "Au fil des saisons Vol.2" available here, in which you will find his latest hit "Digne (feat. Ti-Yo)".
This project marks the beginning of his collaboration with the Christian record company Booost Music Group et salt (Mutual Liaison Service) of which he is the ambassador.
It is precisely as an ambassador of SEL (Protestant association of international solidarity, created in 1980 by the French Evangelical Alliance) that Kabe spoke during a Live last Saturday, to discover below:
A video not to be missed in which each piece is sublimated by a quality arrangement and a warm atmosphere!
Matthias guillemot