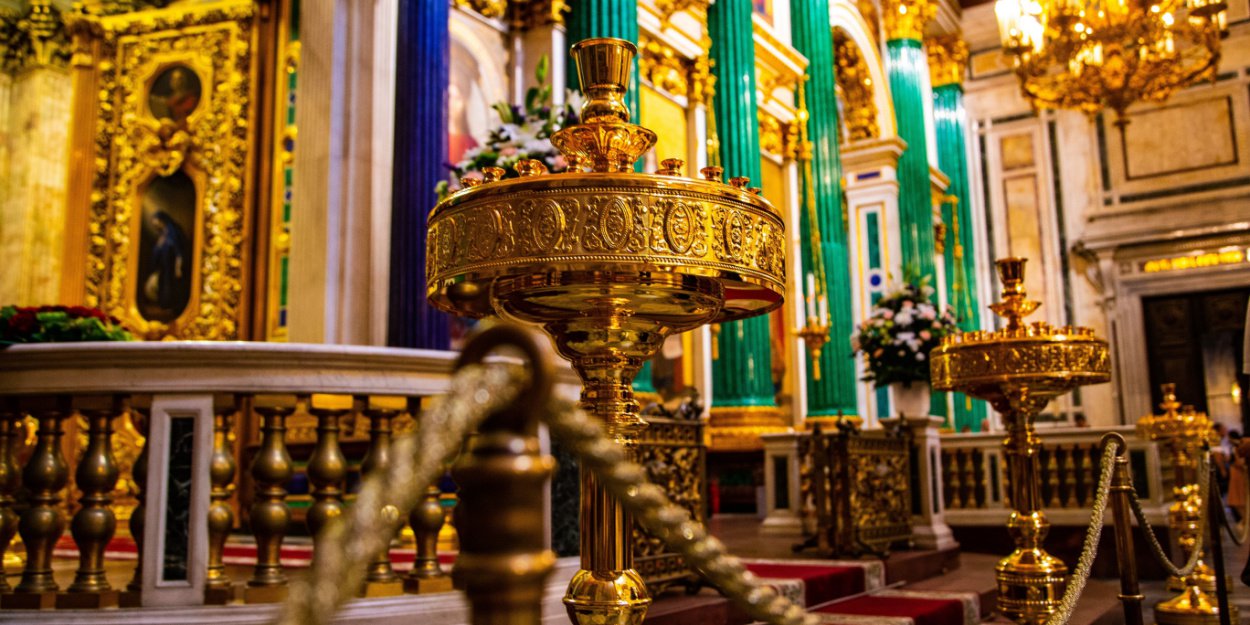 ---
Excluded by the Russian Orthodox Church for their opposition to the war in Ukraine, five priests subsequently integrated by the Patriarchate of Constantinople now meet in their new community, among other places, in a former prison in the Lithuanian capital, Vilnius.
"We could no longer remain silent" about the Russian invasion of Ukraine, priest Gintaras Sungaila told AFP on Sunday.
Last June he was accused, along with four other priests, of canonical disobedience and conspiracy by the Russian Orthodox Church.
The Patriarchate of Moscow still maintains its influence in the Orthodox community of around 100.000 faithful in Lithuania, a predominantly Catholic country of 2,7 million inhabitants.
To mitigate criticism, however, he allowed the name of Patriarch Kirill not to be mentioned during some of his masses in Lithuanian or Ukrainian.
In February, the five rebel priests were integrated by the Ecumenical Patriarchate of Constantinople, which said they had been punished "not because of ecclesiastical criteria, but because of their "resistance (...) to war in Ukraine".
Since the beginning of March, the priests have been celebrating masses in front of their new community which meets, among other places, in a church located within the walls of a former prison in Vilnius.
Built at the beginning of the XNUMXth century and closed since, the building is now open to visits, concerts and other events.
On Sunday, several dozen people attended the mass celebrated in Old Slavonic.
The leaders of this new emerging community claim that around XNUMX people regularly come to masses.
Some of them spent the whole year without going to church, because there was no alternative for Orthodoxy under the rule of the Moscow Patriarchate.
"It was difficult, but it was a blessed moment, because we felt the truth was on our side," Karina Cherniak, a Russian pensioner who arrived in Lithuania six years ago, told AFP.
She expressed her displeasure with the head of the Russian Orthodox Church, Patriarch Kirill, who is a strong supporter of Moscow's invasion of Ukraine.
"The Church cannot bless war, said Ms. Cherniak, How can you pray to God if you bless people who kill other people?"
"There are too many lies. There is a line that Church leaders crossed when the war started," her husband Andrei said.
Money problems
Patriarch Bartholomew I of Constantinople visited Lithuania in March.
After meeting the prime minister, he said he would work with Lithuanian authorities to establish a new Orthodox branch in the predominantly Catholic country.
According to the priest Sungaila, the creation of the community is a matter of "months", and the official status will make it possible to obtain money from the government, which distributes funds to traditional religious communities each year.
The lack of money gave rise to unusual practices.
To enlist the help of supporters, an account was opened on a crowdfunding platform used by content creators on the internet.
So far, the emerging community has not been able to buy all the necessary liturgical equipment or pay all the priests properly, Fr. Gintaras Sungailda said.
"And we still have shrines to build," he said.
"We have a duty to reach everyone, to take care of everyone who does not want to pray in the churches of the Moscow Patriarchate," he added.
The priests vowed to hold regular services in other towns in Lithuania. Currently, they celebrate Masses every week in Klaipeda (west), and from next week they will start doing it in Kaunas (center).
The Editorial Board (with AFP)
Image credit: Shutterstock/ Timofeev Vladimir