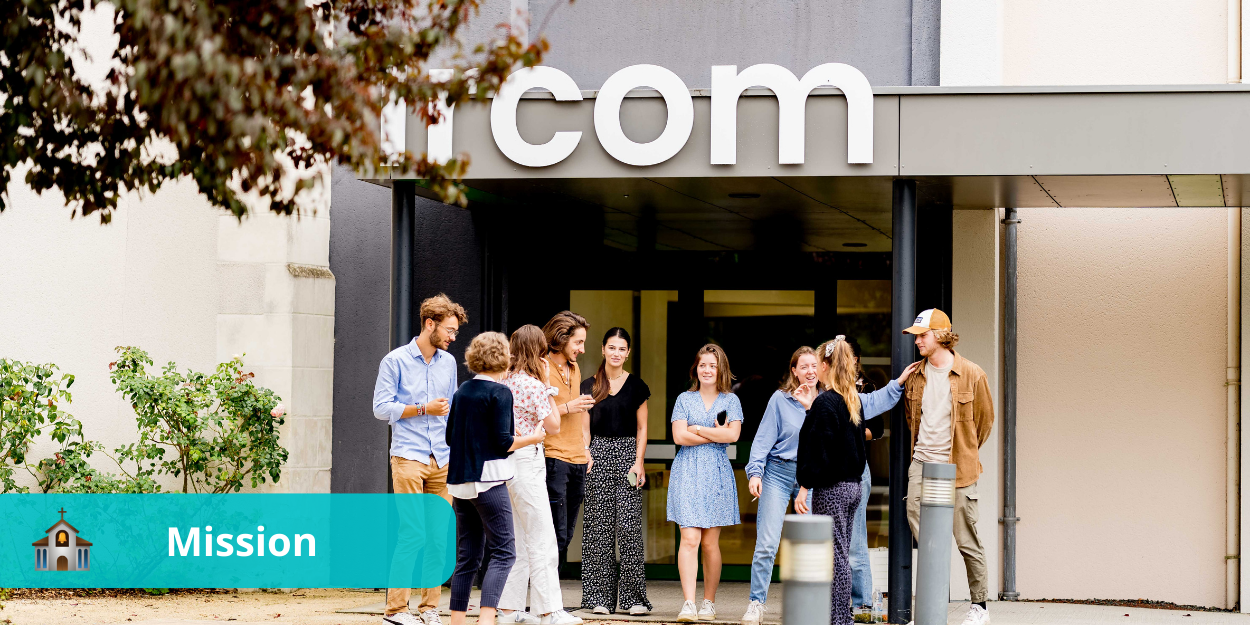 ---
The Ircom, higher school of Humanities and Management, offers an original training offer, in accordance with its Purpose: "Enlightened by Christian thought, our vocation is to train responsible people, ready to engage in the world and meet its challenges".
Anxious to offer quality training, to be able to best meet the challenges of today's world and the requirements of its academic environment, Ircom has always been able to develop and offer an original training offer accompanied by relevant teaching methods.
In recent years Ircom has accelerated its development. In 2019, the opening of the Lyon campus showed the school's ability to expand and the interest shown in its educational proposals beyond the borders of Angers.
In 2020, the opening of a new specialized training course for managers in the social and medico-social sector (CAFERUIS) highlighted the school's ability to respond to calls from its environment.
On the strength of these different successful experiences, Ircom wants to continue its development and allow more students to join them!
The reception of a greater number of students must be done without enlarging the promotions. One of the great strengths of the school lies in the human size of its staff, the personalized support and the proximity of permanent staff and students.
This is why the objective is to continue to spread Ircom training courses to other major cities in France and to create new ones in order to welcome students with different profiles. This will be made possible thanks to the alliance of the humanities with other disciplines in the Bachelor's degree, new specializations in the Master's, new qualifying or diploma proposals in continuing education, new research chairs, etc.
Marine Delhomme