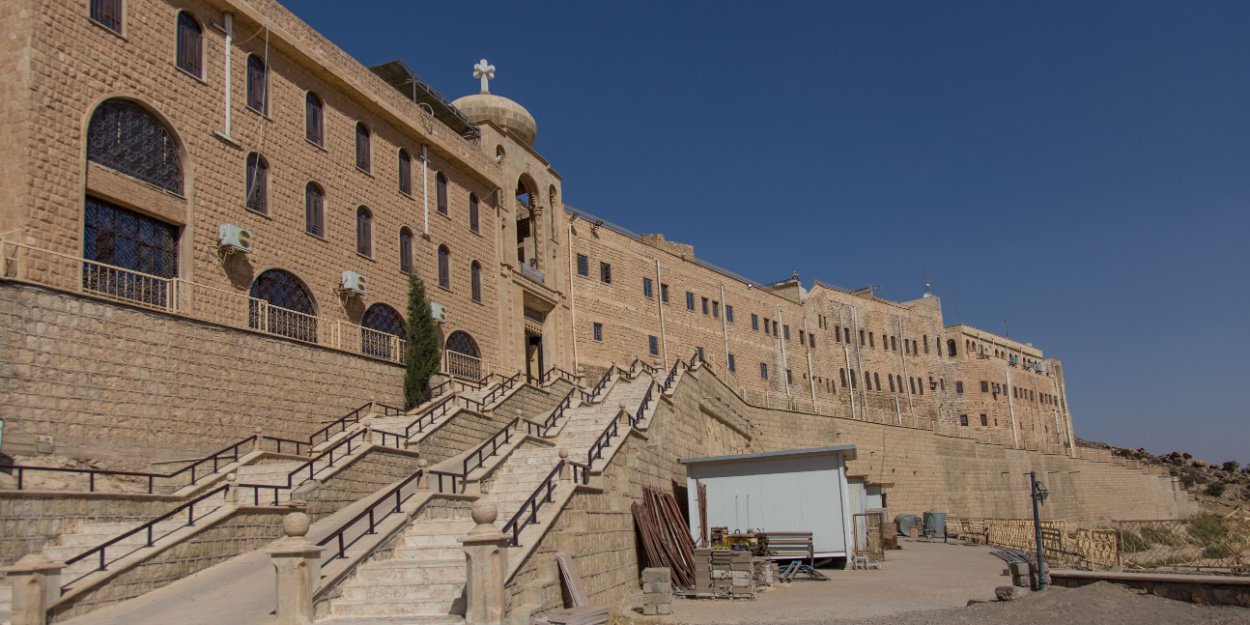 ---
In Iraq, Arabic and Kurdish are the official languages, but in everyday life members of the old Christian communities still speak Syriac among themselves. This ancestral dialect is less and less used, and the Iraqi government has created a television channel in order to protect it and, indirectly, encourage Christians to stay.
Iraq had 1,5 million Christians before the fall of Saddam Hussein, it is estimated that there are still 400 twenty years later. Most of them speak Syriac, an Aramaic dialect already used by several of the first Christian communities of the Near East and which is present in the so-called liturgy of Saint James the Minor, named after the first bishop of Jerusalem. The Arab conquest in the 000th century led to the diminishing importance of Syriac.
With the Al-Syriania channel, launched in April by the authorities, this dialect regains a certain visibility somewhat compensating for the loss of hundreds of thousands of Christians. Mariam Albert, news presenter on this channel deplores the erasure of Syriac:
"It's true that we speak Syriac at home, but unfortunately I feel like our language is slowly but surely dying out. It's important to have a TV channel that represents us."
The director of the new channel, Jack Anwia, sees in this an awareness of the national authorities of the importance of the cultural spectrum of which the language of Christians is an important element:
"Once, Syriac was a widespread language throughout the Middle East. [Baghdad must] prevent it from disappearing. The beauty of Iraq is its cultural and religious diversity."
Saving Syriac through entertainment
Al-Syriana has about forty employees and offers a varied offer ranging from cinema to art and history. However, while many programs are presented in the dialectal form of Syriac, news bulletins are only in Classical Syriac which is not accessible to everyone, says Mariam Albert. But the main objective of the channel is to use "entertainment" to "preserve the Syriac language", explains Jack Anwia.
There was an emergency, because this vernacular could die out, warns Kawthar Askar, head of the Syriac department at Salahaddin University in Erbil in Iraqi Kurdistan:
"The Syriac language has been put aside. We cannot speak of a dead language, [but] it is threatened with extinction."
The dialect is taught in 265 Iraqi schools, according to Imad Salem Jajjo, head of the Syriac education program at the Ministry of Education.
About 1 manuscripts and 700 books in Syriac, some dating from the 1th century, are kept at the Digital Center for Oriental Manuscripts in Erbil, supported by UNESCO, the United States Agency for International Development and the Dominicans .
Jean Sarpedon
Image credit: Shutterstock/Johlige