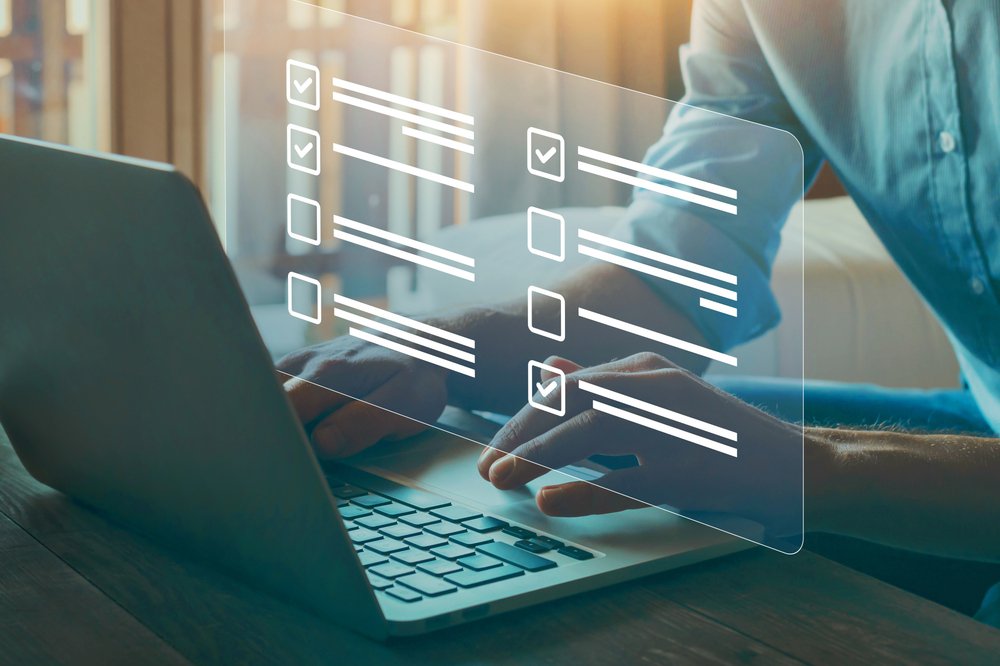 ---
THEIoT (IoT), the blockchain, artificial intelligence (IA) or the big data have become essential in our society. In recent years, organizations have largely supported this technology boom by carrying out the digital processing of their activities.
However, the massive distribution of these new tools has a direct impact on our carbon footprint. Organizations therefore find themselves faced with a dilemma: digitalization is perceived as essential to their survival, but seems to be in contradiction with an approach of digital sobriety necessary at a time when the requirements in terms of corporate social responsibility (CSR) are getting stronger.
How is this dilemma resolved in business? To find out, we met, in the context of a recent research work, 33 individuals within digital service companies (ESN). In particular, it emerges from the analysis of existing practices that awareness of the environmental impact of digital tools remains particularly limited at present.
Various perceptions
First of all, we note that the term "digital sobriety" remains equivocal for our participants, leaving room for ambiguity. If some respondents seem to have an enlightened vision, for others, the concept does not evoke "for the moment not much", as admitted by an educational engineer during an interview.
The diversity of these perceptions reveals different levels of sobriety maturity observed in the organizations surveyed. We have identified five main ones.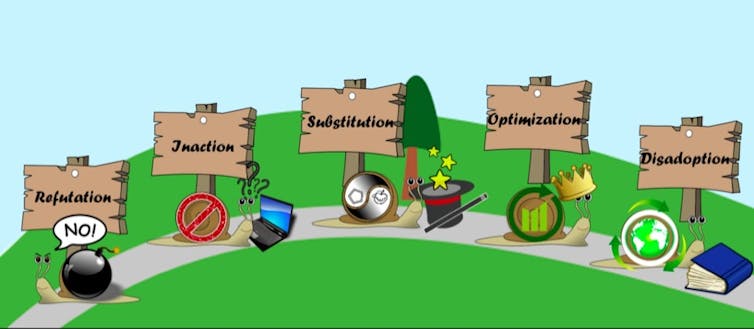 First, the level of refutation, which designates a resistance to digital sobriety. The participants in this situation show themselves to be unconvinced by the value of the approach. Conversely, some companies are characterized by a in action despite awareness of the issues.
Respondents at this level say they are ready to get involved if the government or their company takes incentive measures in favor of digital sobriety. As the CSR referent of a company we met pointed out:
"On our scale, it is not us who will be able to change anything. »
Beyond this inaction, there is a level of substitution which is distinguished by a more marked awareness of the usefulness of digital sobriety. The participants in our survey are characterized by carrying out small concrete actions, such as the regular cleaning of e-mail boxes.
Then, at the level ofoptimization, the participants in our survey are actively committed to moderating or even reducing the frequency of use of information technologies, with the aim of minimizing their negative effects. A consultant justifies his approach:
"Digital is a non-renewable resource and therefore it must be saved. […] It's a solution […] but it's also a problem if we mess with it. »
Finally, the level of disadopt or decreasing is characterized by a desire to end the use of information technology or avoid its use and adoption. This radical approach reflects a real awareness and a choice to drastically reduce the digital footprint. A CSR manager we interviewed explains that he tries to reduce the adoption of new digital tools in his company in this way:
"Once you've adopted something, you get used to it and it becomes almost impossible to 'unadopt' it. »
Why lead a digital sobriety approach?
In addition to meet environmental requirements, the adoption of a digital sobriety approach offers a double advantage: firstly, in a context where recruitment becomes increasingly competitive for many organizations, digital sobriety is a major asset for their brand image as an employer ; then, according to our participants, the adoption of a digital sobriety approach generates a positive impact on the well-being of employees, in particular via the reduction in the number of e-mails received.
Digital sobriety represents a major challenge to catalyze ecological and social change. However, our study reveals the resistance of some individuals to the necessary changes that reduce their digital footprint. Faced with the urgency linked to the climate crisis, it is becoming imperative to explore these issues in depth within organizations but also in the academic circles that support them.
Celine Perea, Associate Professor in Management Sciences, Grenoble Alpes University (UGA); Jessica Gerard, Lecturer, Grenoble IAE Graduate School of Management et Julien de Benedittis, Lecturer in Management of Information Systems, Mines Saint-Etienne - Institut Mines-Télécom
This article is republished from The Conversation under Creative Commons license. Read theoriginal article.