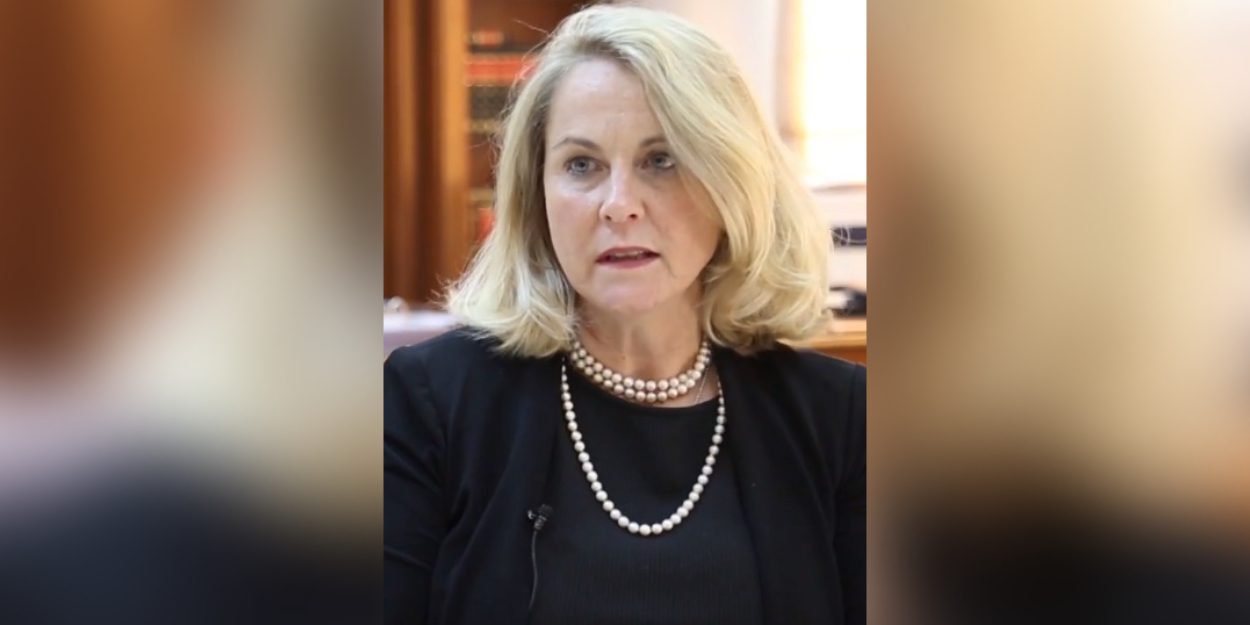 ---
Lebanon's former ambassador to Jordan, Tracy Chamoun, announced on Monday her candidacy for the presidential election scheduled for November, a post rarely coveted by a woman in this country hit by the worst economic crisis in its history.
According to a sharing of power on a community basis in Lebanon, the post of President of the Republic is devolved to a Maronite Christian, that of Prime Minister to a Sunni Muslim and the presidency of Parliament goes to a Shiite Muslim.
Tracy Chamoun, born in October 1960, is the daughter of Christian leader Dany Chamoun, assassinated in 1990, and the granddaughter of former President Camille Chamoun (1952-1958).
"I announce to the Lebanese people and their elected officials my candidacy for the next presidential election," said the former diplomat at a press conference in Beirut.
"I have a new vision for the Republic, which offers solutions to the economic and sociopolitical problems" which plague the country, she added, presenting herself as a bulwark against the ruling class, unchanged for decades and accused of corruption by a large part of the population.
Lebanon is experiencing one of the worst economic crises in the world since 1850, according to the World Bank, marked by a vertiginous rise in prices, a historic plummeting of the national currency, an unprecedented impoverishment of the population and serious shortages.
The next Lebanese presidential election is scheduled for November, when the six-year term of ex-general Michel Aoun, 87, expires, but several experts predict a postponement of the poll due to strong political differences.
Mr Aoun, who has presided over Lebanon since January 2016, was elected in the 46th round of the presidential election after the political class was unable to agree on a name for more than two years.
Few women have tried to run for the presidency in Lebanon. In 2014, lawyer and activist Nadine Moussa became the first Lebanese woman to submit her candidacy for the presidential election.
Ms. Chamoun was Lebanon's ambassador to Jordan for three years before resigning in August 2020 after the deadly explosion at the port of Beirut, denouncing the "carelessness" of the authorities of her country and calling for a change of leadership.
Her father, Christian leader Dany Chamoun was assassinated in October 1990 along with his wife and two boys at their home near Beirut.
His murder was blamed on his rival, Lebanese Forces (FL) leader Samir Geagea, who now leads the largest Christian parliamentary bloc and is tipped to run for president. Mr Geagea was the only civil warlord to be convicted in the 1990s, spending eleven years in prison.
The Editorial Board (with AFP)
Image credit: Creative commons / Wikimedia