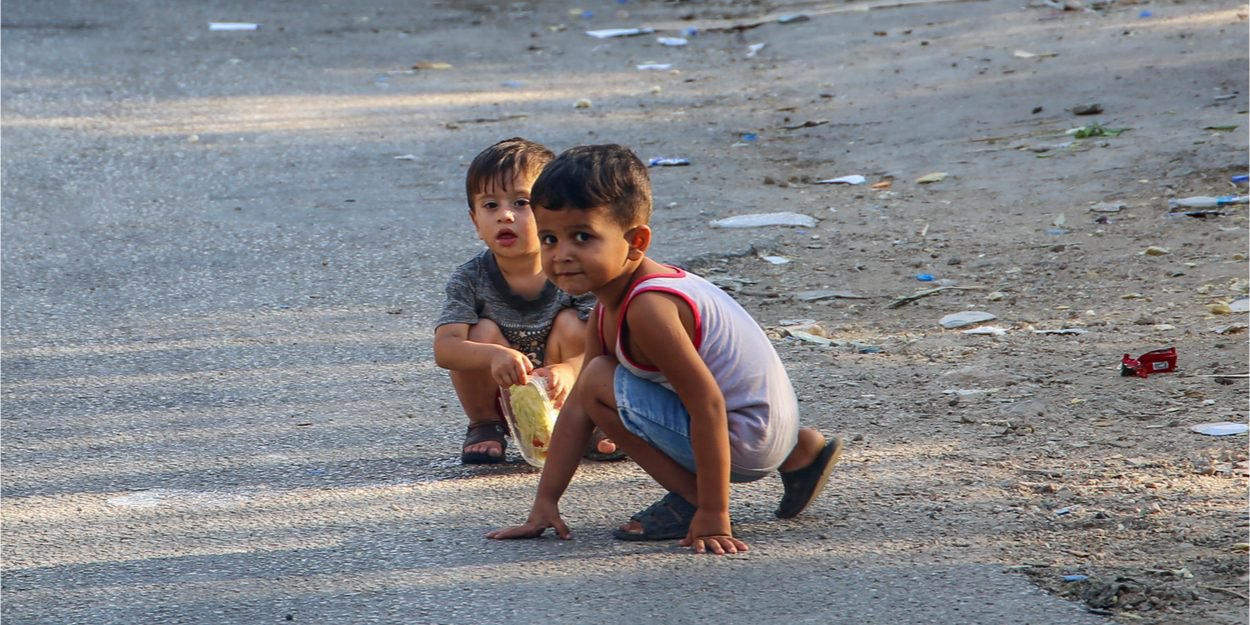 ---
The findings of a UNICEF report released on November 23 reveal that hundreds of thousands of children see their future threatened by the current crisis in Lebanon.
Lebanon is currently facing a devastating crisis that "has increased the vulnerability of children and exacerbated inequalities" as shown in a report titled "Survive without the essentials; the ever more serious impact of the Lebanese crisis on children " published by UNICEF on November 23.
Economic crisis, social crisis, health crisis, explosion of the port of Beirut last August... all these factors have led to an increase in the number of children "who are hungry, who have to work to meet the needs of their families and who do not don't get the health care they need.
The UNICEF report which is based on two "child-centered rapid assessments" conducted in April 2021 and in October 2021 with the same families, reveals in particular that faced with galloping inflation, increasing poverty and unemployment, families are struggling to meet the needs of their children. In October 2021, 53% of families surveyed have at least one child who has skipped a meal, against 37% in April.
In addition, more than 8 in 10 people live in poverty and 34% in extreme poverty. Even more striking figures for the families of Syrian refugees with 9 out of 10 living in extreme poverty.
One of the consequences of this increased poverty is that children have to work to help their parents. Thus, the proportion of families surveyed who send their children to work rose from 9% to 12% in six months.
The report also reveals that in this context, "Many more children than before are subjected to forms of violence". Women are also more likely to be victims of violence by their partner, which directly impacts children.
Lebanon's health system has been hit hard by successive crises. Hospitals are in short supply and medicine has become a scarce commodity. In addition, the lack of means of transport caused by fuel shortages prevents many families from having access to health care.
According to the UNICEF report, nearly 34% of children who needed primary health care in October did not receive it, up from 28% in April.
The near collapse of the water sector also threatens public health. 2,8 million people affected by water shortages in Lebanon, which could have disastrous consequences, in particular for children, from a health point of view. The crisis is also weighing on the mental health of Lebanese families and their children.
"The government must take swift action to protect the future of children," says Yukie mokuo, UNICEF representative in Lebanon.
"This requires implementing a major expansion of social protection measures, ensuring access to quality education for every child and strengthening primary health care and child protection services," she continues. .
Camille Westphal Perrier
Image Credit: Hiba Al Kallas / Shutterstock.com
Discover the action of the association A Glass of Water that is mobilized to change the fate of 10 families in Lebanon.
Article originally published in November 2021.