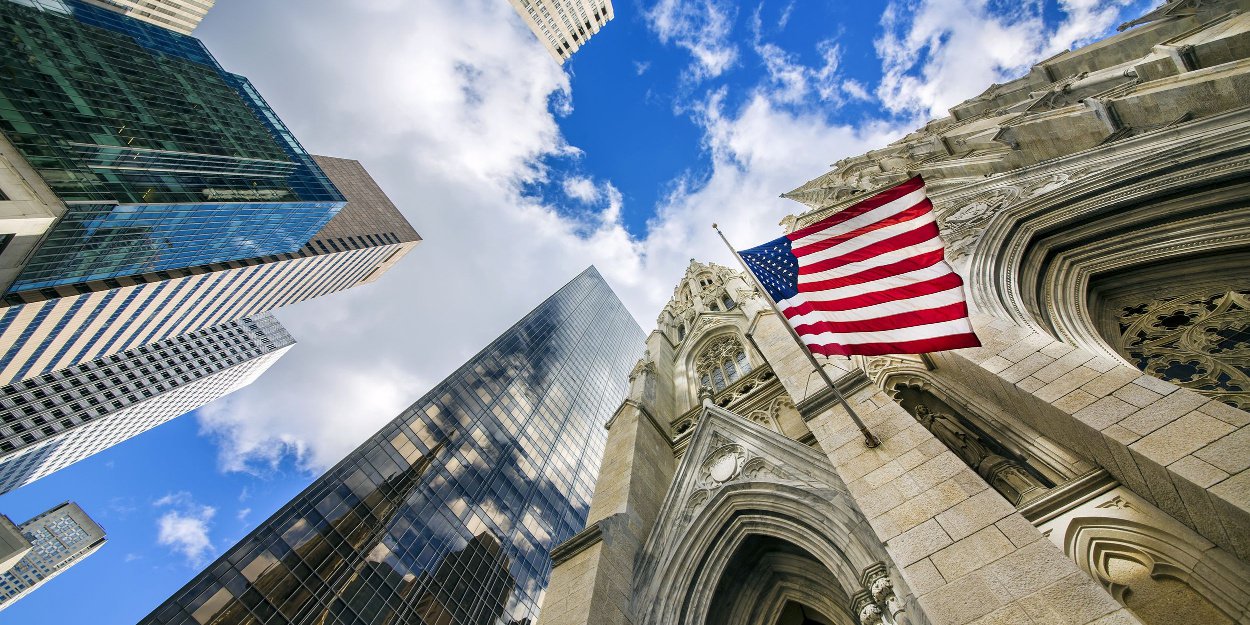 ---
"Let him who has never sinned throw the first stone at her", says Christ to the Pharisees who await condemnation of the adulteress. Many American Christians might say that Jesus himself could not have thrown that first stone at her then. Indeed, according to a survey, born-again Christians who believe that Christ led an immaculate life are now a minority. The Covid would have profoundly altered American Christianity.
Each year, the Center for Cultural Research at Arizona Christian University directed by George Barna conducts a survey regarding worldview among the American adult population. The results obtained in January 2023 from 2000 people across the United States, and published on April 20, indicate a sharp drop in certain biblical beliefs in three years. Indeed, even though Christians represent 64% of the American population, according to a 2020 study by the Pew Research Center, and born-again Protestants a third of Americans, only 44 percent of "born again" believe that Jesus never sinned. They were 58% in 2023, but, paradoxically, this sharp decline is not systematically accompanied by a downward change in all areas.
The number of Americans supporting fundamental religious beliefs has fallen sharply, for example 36% of Americans believe that God is the source of all truth compared to 42% in 2020. If we look at the side who say born again, the fall is the same with 63% of them declaring that God is the basis of truth compared to 69% three years ago. And if 66% of Americans believed in 2020 that God had a specific purpose for their lives, they are now only 46% to believe it. A figure identical to that of born-agains with the difference that the latter were 88% to share this conviction at the time.
Apparent inconsistencies between faith, practices and moral conceptions
The fall can also be seen in the adoption of biblical practices among born-again Christians, with 50% of them saying they are determined to practice their faith against 85% three years earlier. The decline in religious commitment among Americans in general is less, from 60% to 48%.
The born-again Christians were 60% to read their Bible at least once a week, they are now only 55%, while the decline is 4% in the general population (37% to 33%). It is possible to deduce that Americans, and especially born-again Christians, looked less to the Bible for spiritual answers during the epidemic.
Even more surprisingly, 48% (compared to 54% in 2020) of born-again Christians believe that being good or doing good things is not enough to gain access to Heaven, so the number is on the rise in the population general where 55% (compared to 45% in 2020) believe that doing good or being good is not enough to be saved. The number among the born-agains is inconsistent with the belief of those Christians whose central point of doctrine is that personal salvation is obtained only by the sacrifice of Christ on the cross and not by works or character.
On the other hand, the number of those who declare that sex outside marriage is morally unacceptable increases both in the general population (27% to 38%) and among the born-agains (47% to 59%). Similarly, those who believe that lying to protect one's reputation or interests is also unacceptable are growing among the general population (47% to 53%) and among born-again Christians (61% to 66%).
On the outlook for life, the number of Americans who think life is sacred has fallen from 39% to 29%, and it has fallen further among born-again Christians who are 48% who think so, a drop 12 points, while the sanctity of life has a more religious meaning for them than for the population as a whole.
Thus, only 44% of born-again Christians believe the Bible is unambiguous about abortion, down from 58% three years ago. 50% of born-again Christians (compared to 45% in 2020) believe that success can be described as consistent obedience to God.
Figures that suggest a certain decorrelation between fundamental spiritual beliefs and practices or moral convictions.
Growing syncretism and spiritual confusion linked to Covid
According to George Barna, these tendencies in both groups are explained by the development of a syncretist worldview which is the dominant view in the country. Americans combine different worldviews, resulting in a rather unpredictable view. Barna offers an additional explanation for these mutations, that of the pandemic:
"Most religious beliefs change over generations, not years. However, we know that great life crises have the ability to rapidly introduce substantial changes in the foundations of people's faith […] and although a spiritual change of such magnitude was not expected, it has happened."
Although he admits that such an alteration was not envisaged, he believes that the physical and psychological impact of the Covid, as well as the economic, relational and social consequences of the epidemic had the capacity to shake to this point Americans who stopped attending church during the outbreak.
The faith of many Christians has not only been shaken by Covid, but also by "the bullying tactics of the government during the lockdown," Barna said, adding that "the collapse of founding perspectives in born-again adults can leave envision that local churches will be able to rely less and less on the active and reliable support of this critical niche of the church body", which would have strong consequences for the next generation.
According to him, "Pastors would be well advised to return to many of the basic tenets of Christianity, rebuild the spiritual foundations of the faithful, and celebrate God's blessings, reminding people how great their God is."
Jean Sarpedon
Image credit: Shutterstock/ Rolf E. Staerk