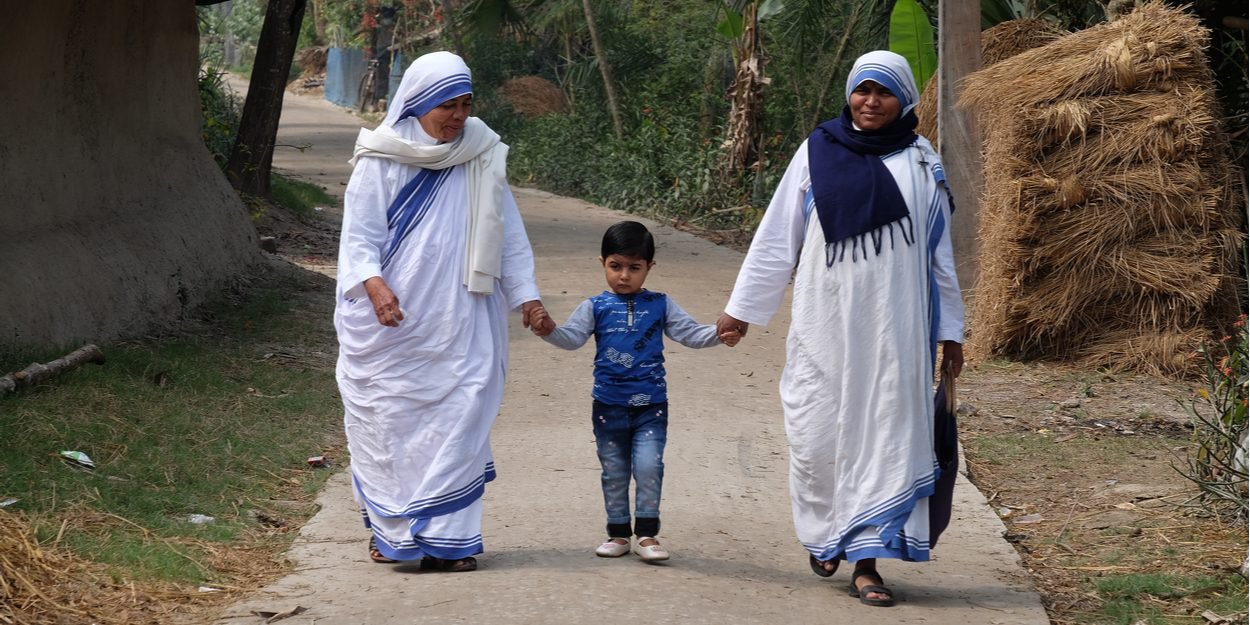 ---
The nuns of the Congregation of the Missionaries of Charity, an order created by Saint Teresa of Calcutta (1910-1997), left Nicaragua on Wednesday, a week after authorities declared their operations illegal, according to an NGO.
President Daniel "Ortega, the very one who received Mother Teresa of Calcutta in the 1980s, is the one who expelled his religious congregation from the country," the Nicaraguan Center for Human Rights (Cenidh) said on Twitter on Wednesday.
According to this source, the fifteen nuns were expelled as if they were "delinquents".
The congregation was declared illegal last week by the Parliament, controlled by the Sandinista National Liberation Front (FSLN, ex-guerrilla in power), as well as a hundred NGOs on the grounds that they had broken the law by not communicating by their financial situation and by not explaining the origin of the donations received.
According to the Ministry of the Interior, which controls the NGOs and which had demanded the cancellation of more than 700 of these organizations, the Missionaries of Charity were not accredited to carry out social assistance actions.
The Cardinal of Nicaragua and Bishop of the Archdiocese of Managua, Leopoldo Brenes, "deeply" regretted Monday the closure of this foundation which provided "aid to the most deprived".
The daily La Prensa reported that the nuns - from several countries - left Nicaragua through the land border with Costa Rica. The government has not commented on the subject.
It is a new illustration of the growing tensions between the Ortega government and the Catholic Church since 2018, when several religious establishments offered refuge to demonstrators during the repression of social movements.
They were bloodily repressed with a toll of at least 355 dead, 2.000 injured, half a thousand prisoners and tens of thousands exiled, according to human rights organizations.
Daniel Ortega, a former guerrilla in power since 2007, had attributed these demonstrations to a failed coup by the opposition with the support of the United States, and had accused the representatives of the church of being part of this plot.
The Apostolic Nuncio (Vatican Ambassador) to Nicaragua Waldemar Stanislaw Sommertag was expelled in March.
The Vatican said it received "with great surprise and regret" a notification that the government had withdrawn its license from Bishop Sommertag, "forcing him to leave the country immediately."
The Editorial Board (with AFP)
Image credit: Shutterstock.com / Zvonimir Athletic