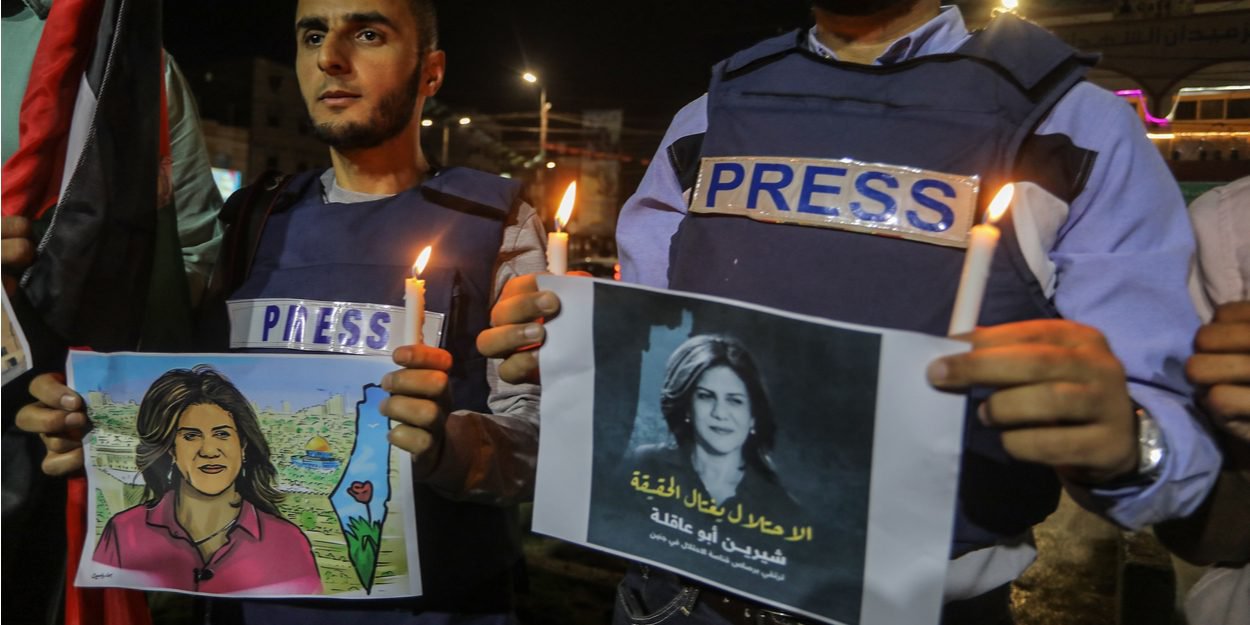 ---
The Palestinian Authority on Sunday asked Israel to hand over the weapon allegedly used to kill Al Jazeera star journalist Shireen Abu Akleh in the occupied West Bank last month during a ceremony at its memory.
Palestinian officials poured out tributes on Sunday to mark the 40th day of mourning since the May 11 death of Shireen Abu Akleh, shot dead in the Palestinian camp of Jenin, a stronghold of the Palestinian armed factions where Israeli soldiers were carrying out a muscular operation that morning.
The Palestinian Authority, Al Jazeera and Qatar, the country financing this pan-Arab channel, accused the Israeli army of having killed the journalist, while the Palestinian prosecutor concluded that the journalist had been the target of a shooting. an Israeli soldier using a Ruger Mini-14, a semi-automatic weapon.
In recent weeks, journalistic investigations have also pointed in the direction of the army. On Thursday, Al Jazeera released a photo of the bullet that killed its star reporter and interviewed experts who said the bullet was used by Israel.
After claiming that the American-Palestinian journalist, who was wearing a bulletproof vest with the inscription "press" and a helmet, had "probably" succumbed to Palestinian fire, Israel said it could not rule out act of fire from Israeli soldiers.
The Jewish state has asked the Palestinian Authority to hand over the fatal bullet to the journalist, which officials in Ramallah refuse.
"We refused to hand over the bullet to them and we even demand that they hand over the weapon that murdered Shireen Abu Akleh," Palestinian Prime Minister Mohammed Shtayyeh said on Sunday at a ceremony honoring the journalist in Ramallah, seat of the Palestinian Authority.
The question "is no longer that of the identity of the killer", indicated for his part Walid Al-Omari, director of Al Jazeera in the Palestinian Territories, thus accusing the Israeli army of having killed the journalist.
"We only ask for justice for Shireen", added Anton Abu Akleh, the journalist's brother, on the occasion of this ceremony which brought together hundreds of people at the Ramallah Cultural Center, where photos of the Christian reporter.
On Saturday, dozens of relatives gathered at a church in East Jerusalem to celebrate the "quarantine mass".
The Editorial Board (with AFP)
Image credit: Shutterstock.com / Anas-Mohammed / May 11, 2022, vigil in memory of journalist Shireen Abu Akleh