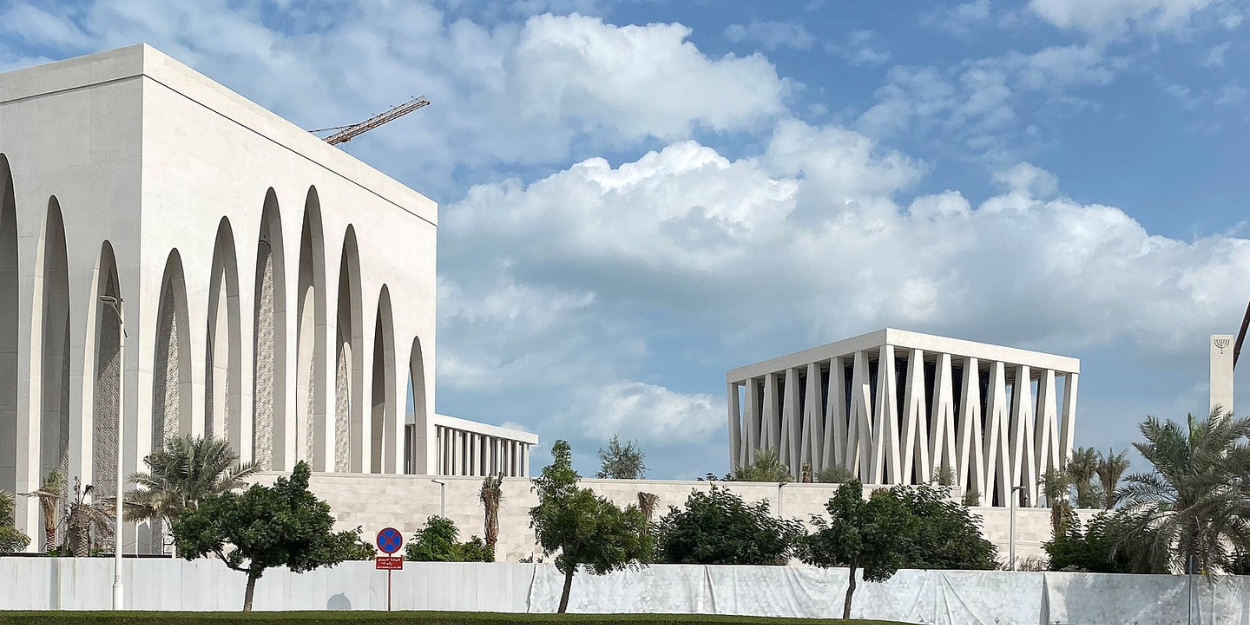 ---
The United Arab Emirates have inaugurated an interreligious center which houses a mosque, a church and the country's first official synagogue, which has normalized its relations with Israel and multiplies initiatives to display itself as an open Muslim country.
The oil-rich Gulf state, overwhelmingly made up of expatriates, established official diplomatic ties with Israel in 2020, and has since been pushing projects targeting the small Jewish community.
The Abrahamic Family House (the house of the Abrahamic family, Ed), with its three monotheistic places of worship, was inaugurated Thursday in the capital Abu Dhabi.
The center aims to be "a platform for learning and dialogue, a model of coexistence", said its president Mohamed Khalifa Al-Mubarak in a press release published on Friday.
"Visitors are welcome to participate in church services, guided tours, celebrations and opportunities to explore faith," he added.
The United Arab Emirates has few Hindu churches or temples, despite a large number of Christian faithful, especially Filipino workers, and Hindus, who have come from India.
The only other synagogue present in a Gulf Arab country is in Bahrain, which is home to a small Jewish community.
The Association of Jewish Communities of the Gulf hailed the Emirati initiative. "There is something very special about building a synagogue in a Muslim country," she said in a statement.
Situation of Christians
Organization Open House indicates that there are few "Christians from the local population", the Church being made up "of immigrant workers from Asia, Africa and the West". She adds that society "is relatively tolerant of foreign Christians if they are not of Muslim background" in this country where Islam is the state religion and legislation is based on Sharia.
Nevertheless, if they are "free to meet in places of worship or at each other's homes", they have on the other hand "no right to speak of their faith to Muslims and no celebration can be made publicly" .
As for Christians from a Muslim background, they are under "terrible pressure from their families, their employers and society" and risk a lot if they are discovered.
"If discovered, they risk losing their inheritance and parental rights, being forced into marriage and fired. Many seek asylum in another country."
Camille Westphal Perrier (with AFP)
Image credit: Creative Commons / Wikimedia