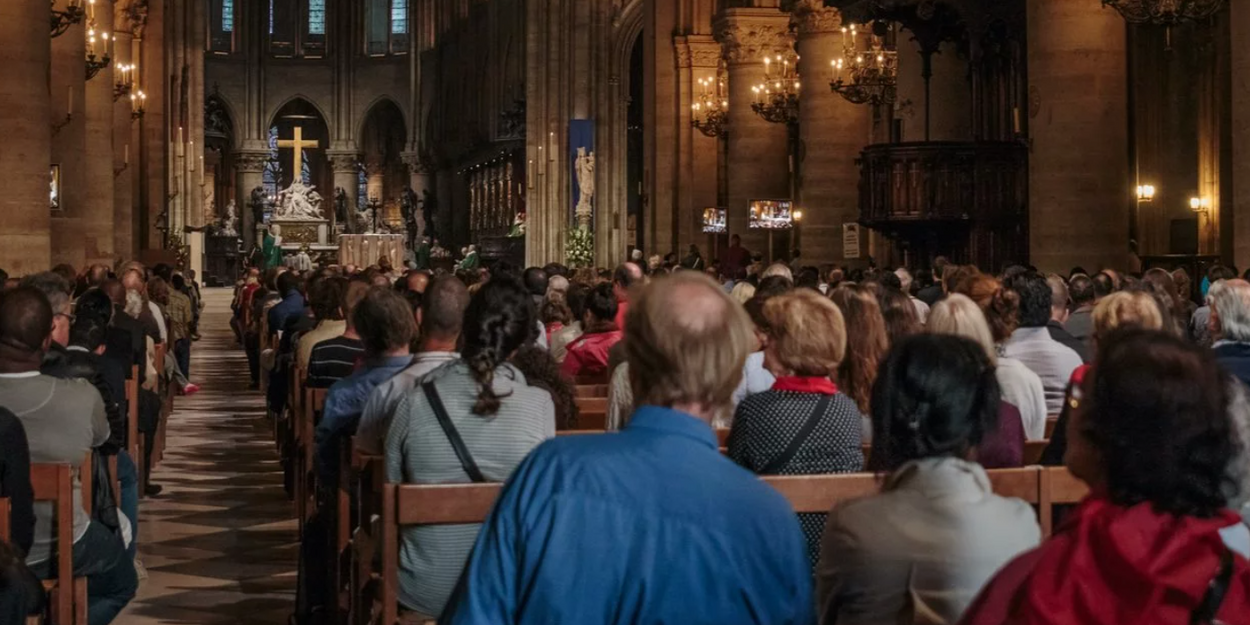 ---
Some 1.550 victims of sexual violence in the Catholic Church have addressed the two reparation commissions for a year, a small number which challenges their leaders, challenged to break this "glass ceiling".
On Thursday, the Recognition and Reparation Commission (CRR), which accompanies victims of sexual violence in Catholic congregations, announced that "450 people were recognized and accompanied", by its 25 commissioners, during the presentation of its first year of operation. , in front of victims and journalists.
This structure was created at the end of 2021 after the shock report of the commission of Jean-Marc Sauvé which revealed the extent of pedocrime in the Catholic Church since 1950.
Its objective is to register requests for reparations, financial or not, from victims of aggressors within religious institutes or congregations (victims of brothers, sisters, monks, nuns, etc.), then to propose mediation between the two parties.
"My main question concerns the small number of files submitted to the CRR, compared to the potential" of victims who were assessed in the Sauvé report, its president, Antoine Garapon, told AFP.
"We are unable to reach" victims "outside circles linked to the Church or linked to Ciase" (the Sauvé commission, editor's note), added Véronique Margron, the president of Corref (representing the congregations nuns), calling for "going beyond this glass ceiling".
One of the challenges" for the year 2023 will be "to seek victims", thus underlined Antoine Garapon, "via calls for testimonies", or "via the press".
In a separate press release, also on Thursday, another commission also born after the Sauvé report, the Independent National Authority for Recognition and Reparation (Inirr), presented its latest report.
This structure, which is aimed at victims of priests or lay people in Catholic dioceses, establishments or youth movements, claimed to have received 1.102 requests for compensation at the end of November and to support 260 people.
A number that "challenges" even if Jean-Marc Sauvé finds it "coherent"
This number "causes me and at some point, we will have to go get the victims," said its president, Marie Derain de Vaucresson, to AFP.
This must go "through more communication, by moving, and by mobilizing victim support networks", she said.
Several victims who spoke underlined the psychological cost, for them, of taking such steps. And the lack of communication on the existence of repair commissions. " We have to fight. It is up to the victim to be recognized", testified François Blondelle, victim, aged 10 to 12, of the Marist Brothers of the Saint-Nicolas School in Lille.
Another victim who had filed his story in the listening cells of several dioceses, said he first thought that his case would be automatically forwarded to one of the two commissions, which is not the case. She finally took the step, was heard and finally "recognized" by the CRR, this Thursday.
Questioned by AFP, Jean-Marc Sauvé estimated that the number of files received by the two commissions was on the contrary "very consistent with that of the people who addressed the Ciase (approximately 2.750) as part of the appeal to testimonies".
"Many people who spoke to Ciase did not necessarily want to have personal recognition of their suffering (they had obtained it from Ciase) and even less financial compensation," he added.
His commission had carried out several works: it had first launched a call for testimonies (by telephone, internet or mail), to which 2.750 people had responded.
And she had carried out a survey which had estimated at around 330.000 the number of victims of priests, deacons, religious or people linked to the Church (teachers, supervisors, etc.) for 70 years, attacked when they were minors.
The Editorial Board (with AFP)
Image credit: Shutterstock/ John_Silver