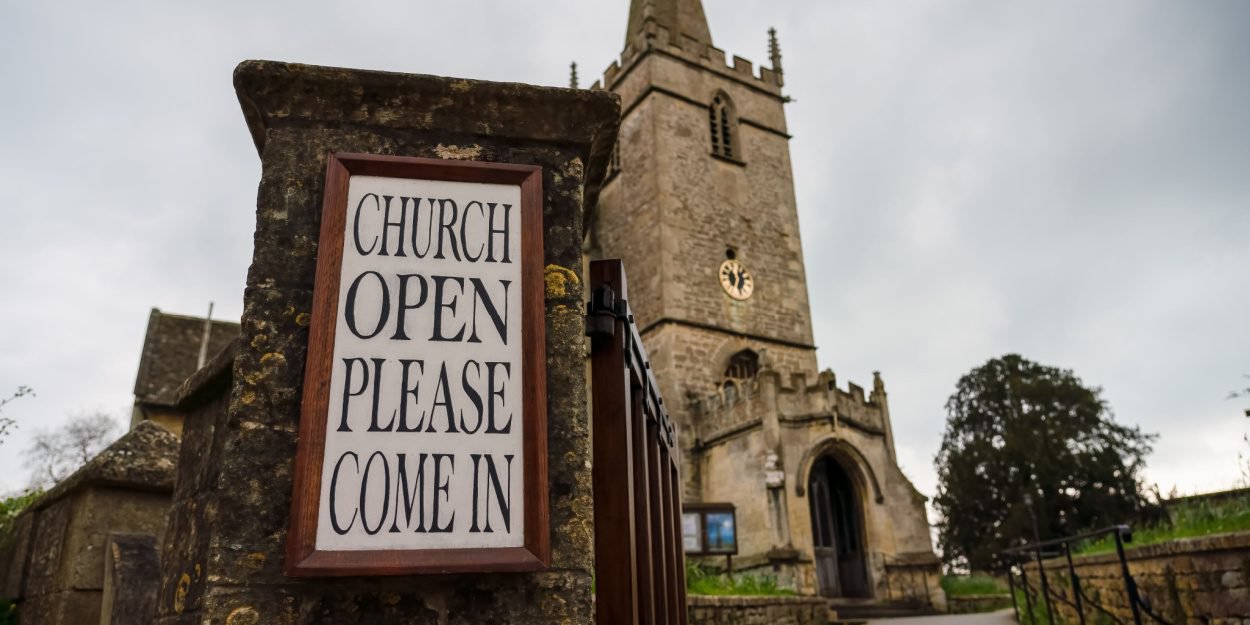 ---
For the first time, less than half the population in England and Wales declare themselves Christian, according to new results from the 2021 census released on Tuesday, which paint a picture of a more diverse population.
If answering the question of religion is done on a voluntary basis, 94% of the population made this choice against nearly 93% during the last census 10 years ago.
46,2% of the population, or 27,5 million people, describe themselves as Christian, down 13,1 points from 2011, according to the Office for National Statistics (ONS).
The "no religion" box comes in second place (37,2%, up 12 points), while 6,5% (3,9 million people) describe themselves as Muslim compared to 4,9% in 2011, and 1,7% Hindus compared to 1,5% 10 years ago.
London still experiences the greatest religious diversity, with only a quarter (25,3%) of its residents identifying as Christian.
Unsurprisingly, the Archbishop of York, one of the two spiritual leaders of the Church of England, observed that "the era when many people automatically identified themselves as Christians is behind us, but "Other studies show that the same people seek spiritual truth and wisdom and values ​​to follow in their lives."
"Obviously the UK is a diverse country, that's something that should be welcomed," "this includes diversity of religion," said Prime Minister Rishi Sunak's spokesman.
Coincidentally, Rishi Sunak, the first head of the British government of Hindu religion and Indian origin, receives on Tuesday in Downing Street the chaplain of the Archbishop of Canterbury, Tosin Oladipo, and other guests of the Christian community for Advent , the period before Christmas.
A more diverse population
The other parts of the census published on Tuesday reflect a diversification of the population in England and Wales, which identifies itself overwhelmingly as white (81,7% in 2021, against 86% in 2011). Within this group, 74,4% identify as English, Welsh, Scottish, Northern Irish or British, declining steadily since 2011 (80,5%) and 2001 (87,5%).
The second ethnic group includes Asians, a term which in the United Kingdom primarily refers to populations originating from the Indian subcontinent, British Asians or Welsh Asians, who represent 9,3% of the population and have experienced the most significant increase. (against 7,5% in 2011). In order of numerical importance, this group is made up of people of Indian, Pakistani, "other Asian", Bangladeshi and Chinese origins.
The "black, black British, black Welsh, Caribbean or African" populations stand at 4%, up from 3,3% 10 years ago.
10,1% of households have members who identify as belonging to two or more different ethnic groups. Questions on ethnic groups were introduced in the census in 1991.
As for languages, 91,1% of usual residents aged three and over in 2021 spoke mainly English – English or Welsh in Wales – compared to 92,3% 10 years ago. The other most common major languages ​​are Polish, Romanian, Punjabi, and Urdu.
The Editorial Board (with AFP)
Image credit: Shutterstock/Martin Hibberd