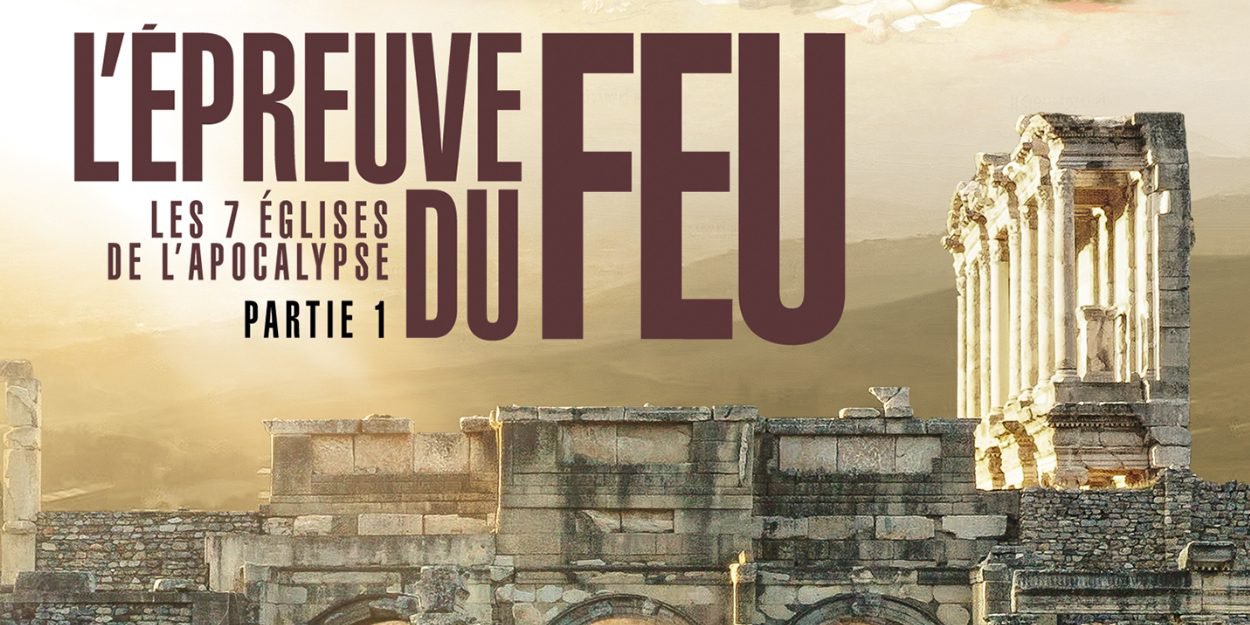 ---
Adapted from the event series "The 7 Churches of the Apocalypse" and finally available on DVD, the film "The Ordeal by Fire" is a historical, archaeological and biblical investigation of one of the most mysterious books of the Bible: the Apocalypse of John.
This documentary film, directed by Etienne Magnin, transports us to Asia Minor (in present-day Turkey), between the Mediterranean and the Black Sea, in the first century of our era. A shift in civilization begins. The Apostles went to the four corners of the world to announce the good news of the resurrection of Christ. The texts of the Bible circulate and Christianity develops rapidly in the east of the Roman Empire.
Among the letters and documents exchanged between the first converts to this young religion, we find one of the most mysterious books ever written: the Book of Revelation, addressed to seven churches – seven Christian communities – located in Anatolia , at the edge of the Aegean Sea: in Ephesus, Smyrna, Pergamon, Thyatira, Sardis, Philadelphia and Laodicea.
The text alternates warnings, visions and prophecies. A spiritual war is preparing, which will see the forces of Evil unleashed against humanity. The end of time is near and the oppression of this army will be all the more ferocious as it knows that time is running out...
How to understand this mysterious text? Who is it really for? What do these seven churches represent? Is his message gone or still current?
With a wealth of historical details and the expertise of internationally renowned scholars, "The Ordeal by Fire" unlocks one by one the secrets of John's testament, the Eagle of Patmos, witness to the beginnings of the greatest spiritual adventure of all the time and seeing inspired by his eventful destiny.
(Re)discover the trailer:
Don't miss the fascinating documentary investigation L'EPREUVE DU FEU, LES 7 CHURCHES DE L'APOCALYPSE by Etienne Magnin in DVD (€19,99) on the SAJE Distribution online store and also in VOD on the Christian Film platform.
Agnes Duval