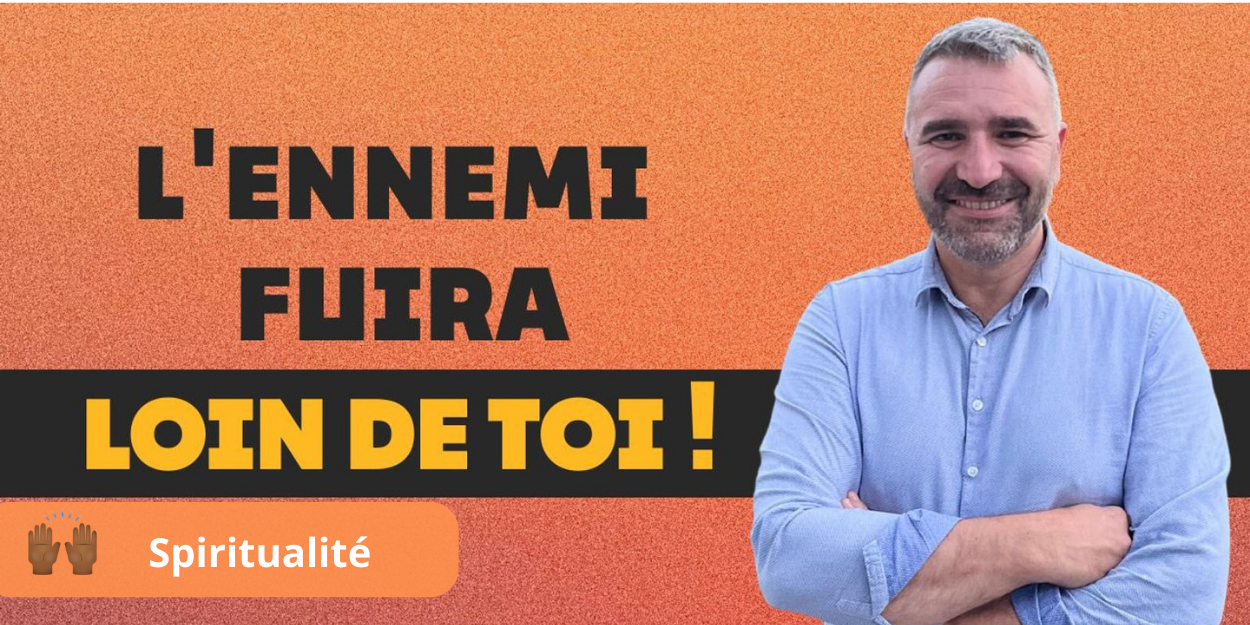 ---
Hello my friend). I hope you are well. I am happy to find you again to share the Gospel of the day. And today, the text that we read is found in James, the 4th chapter and the 7th verse: "Submit yourselves therefore to God, resist the devil and he will flee. »
This text is very simple. And yet it implies a whole life position. You see, we are not called, you and I, to fight and defeat the enemy. The Bible tells us that Jesus has already defeated him! The victory is already won.
So in all our difficulties, our temptations, our fights of whatever order, whether emotional, relational, spiritual, whatever our fights, we can imagine that he can to have the adversary of our souls behind it all; and we could focus our attention on fighting the enemy.
But that's not what I understand in this text and I would like to tell you that you are not called to constantly fight the enemy.
Here, I believe that God is really inviting us to take a spiritual stand, in Jesus Christ. And the first thing is "submit yourselves therefore to God", it is not "oppose the devil and he will flee". So the first thing to do is submit to God.
Finally, it is putting oneself under the protection of God. And then we will be able, clothed in Christ, clothed in the victory of Christ, to oppose the enemy of our souls, and he will flee, that is a certain word! It's like putting on the garb of authority. Imagine a policeman, who is at home in the morning, and after getting ready for his day, he takes his policeman's clothes and goes out. It's different if he goes out in civilian clothes, when he goes shopping at the supermarket or picks up his children from school, then he's a civilian. But when he has put on his gendarme's clothes, he has an authority, he is under the authority of the gendarmerie, he can exercise his authority in his function as a gendarme.
Well, you see my friend, you and I are clothed with Christ when we put ourselves under his protection, and it's a continuous thing. It is a position that God gives us, he clothes us with the victory of Christ and we can meet our difficulties, and the enemy of our souls flees when he sees the authority of Christ with which we are clothed.
So, my friend, I simply invite you this morning, put on Jesus Christ. Put yourself under the protection of Jesus Christ and God will give you the victory of Christ in the face of your adversities and the adversary of your soul. He assures you of victory.
Have a great day in the victory of Christ, clothed in Christ, subject to Jesus Christ.
See you soon my friend).
Tony Tornator