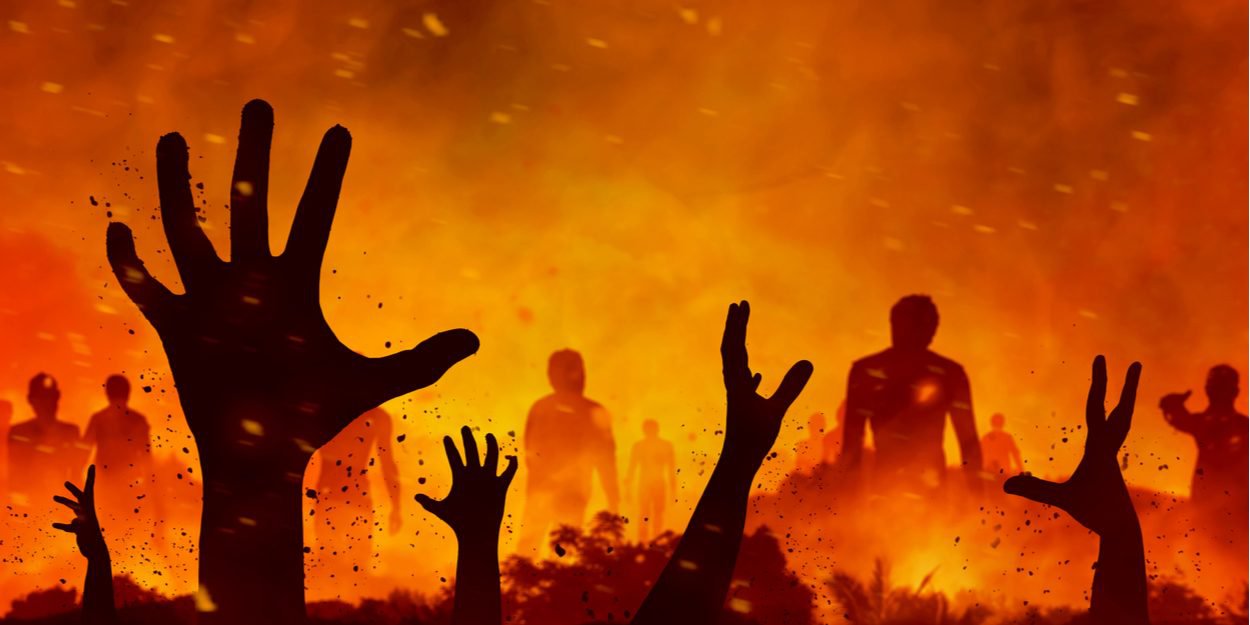 ---
Hell - and all the peripheral elements attached to it - fascinates. "La salsa du démon" has risen to the top of the most popular songs in festive evenings. The Halloween party has won 25 years of nobility in a Western society yet foreign to the roots of this tribute to witches, zombies and similar characters.
And the word hell itself has entered everyday language, designating difficult and painful situations, most of the time far below what real hell conceals in horror.
Some, refusing to believe that a God of love could let his creatures spend eternity in such a place of atrocities, have quite simply decided that hell does not exist and that, as Michel Polnareff sang of it, "we will all go to paradise".
Popular imagery has forged a certain idea of ​​hell, which would be for others, all those "rotten people" who harm the innocent, but obviously never for themselves.
This vision of hell obviously reveals a form of pride.
If I'm convinced that only others deserve hell, those who do so much more harm than me, then don't I also have - at least a little - my share? Wouldn't we all be doomed to this hell that no one wants?
As Christians, we like to refer to the words of blessing and love spoken by Jesus. And we are right to do so.
But it would be dishonest - or at least incomplete - to never also mention the warnings he gave us.
If God is just, then we trust that he will do what is right. But it is not up to us, with our cultural references and our beliefs, to define the justice of God. Our understanding of justice is tied to our morality, but isn't God's morality far above ours? And does not his justice surpass the sense and action of justice conceived by our human minds from our human condition, limited and mortal?
So what about this hell that everyone talks about but no one - or almost - has come back to tell us about? Is everything said about him correct? Are we right to be afraid of it? To ignore it?
To see more clearly on this subject, we offer you an excerpt from the book "L'enfer ignored" by Francis Chan, in collaboration with eXcaléo and BLF Editions. You can download it here.
Pascal Portoukalian