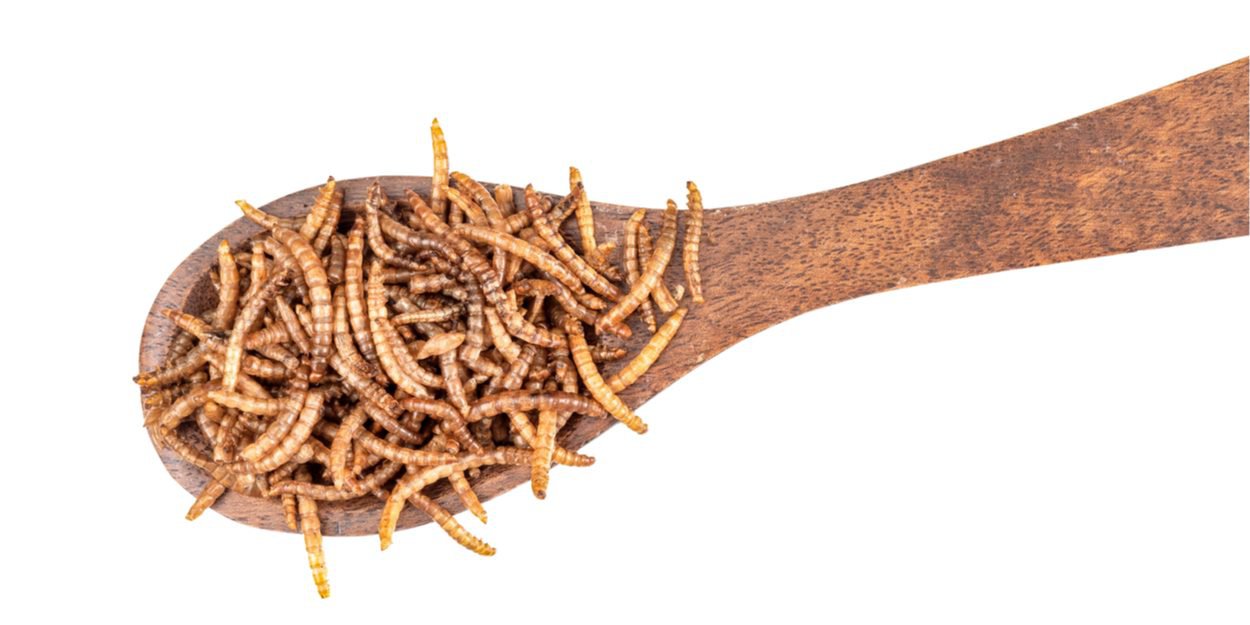 ---
The Covid-19 pandemic has revisited consumption patterns, global warming is pushing us to reconsider our agricultural practices, the war in Ukraine is disrupting the global supply of raw materials...
The period is marked by a succession of events that invite us to rethink current food systems in order to make them more sustainable, from the production of raw materials to the consumption of food. But the scientific challenges to be met to achieve this are many and varied.
New agricultural raw materials
In France, of new production methods are being rolled out, like organic farming, or under study, such as agroecology. At the same time, global warming is pushing farmers to plant new crops – for example vines in Brittany – or to opt for more resistant varieties to fight against abiotic stress (drought, extreme temperatures, etc.) and biotic stress (pests, diseases). …) while limiting the use of pesticides, such as soft wheat septoria. Even to develop specific crops, such as soya for human consumption or peas, intended for livestock.

These practices, which are recent and still evolving, induce variability in raw materials due to variations in growing conditions (climate, soil, etc.), crop management and the choice of animal and plant genetic varieties. This notably involves determining the nutritional profile of these new raw materials, their allergenicity and the evolution of their compounds from field to plate. For example, legumes are a good source of protein, but their content of methionine, one of the nine essential amino acids, is insufficient.
Industrial processes to adapt
Another aspect follows from the first: the processing industry today is largely adapted to the raw materials produced by conventional agriculture.
To transform the new raw materials into food, it will be a question of choosing the food process and its mode of conduct (for example the temperature, the fractionation rate) so that it is at least as robust and capable of using a material first more diverse, variable and heterogeneous. Thus, an appropriate combination of the genetic variability of the fruit, such as the apple, and the cooking conditions (temperature, time, pressure and grinding speed) makes it possible to obtain compotes with contrasting textures.
The acquisition of data by sensors and the design of mathematical and simulation models as a decision support tool for mutual adaptation between process and raw material will be essential to exploit and control the variability of raw materials.
La food transition, tested during the Covid crisis, raises the question of the conditions to be met to improve the durability of short circuits, local production or even home processing. Proposing local products implies having efficient processes on a small scale, the difficulty being to determine which scales are relevant. And also, to understand the conditions of acceptance of a more restricted choice of foods by consumers.
Develop channels for disruptive raw materials
In the case of bugs, seaweed or legumes, whole sectors have to be invented, with the introduction of appropriate technologies, the benefits and risks of which will have to be assessed.
Research is being developed to detect and mitigate chemical hazards from environmental contaminants and/or resulting from food processing, formulation and preparation. These include physiological problems such as food allergies and nutritional deficiencies. New food ingredients, such as proteins of plant, microbial or insect origin, require special vigilance because studies on these products are recent and often incomplete.
[
More than 80 readers trust The Conversation newsletter to better understand the world's major issues
.
Subscribe today
]
What are the consequences of transformation processes on the occurrence, evolution or disappearance of the risks associated with these ingredients? The challenge here is to determine whether the transformation process is an aggravating factor in the generation of new sources of risk such as the formation of neoformed products or whether, on the contrary, it constitutes a lever for mitigating the dangers.
Make better use of agricultural production
The efficiency of food systems is greatly affected by losses, ie the raw materials intended for human consumption which are involuntarily withdrawn, from production to processing, including transport and storage.
However, this definition leaves many questions unanswered: what about inedible parts (stones, bones, etc.), co-products resulting from processing (bran, almonds, pomace, etc.)?
A widely studied strategy is to use these co-products in a cascading valuation in order to flow a greater part of the initial material. Current research focuses on the properties and functions of these animal or plant co-products, as well as on the extraction processes and the recovery routes.

Reduce waste and its energy cost
Waste, because it involves food at the stage of its sale and consumption, is both a loss of foodstuffs and of everything that has been implemented (energy, water, work, etc.) to bring them to the consumer.
There are several ways to limit it:
Stabilization processes for perishable foods such as milk, eggs, meat, fruits and vegetables. For example, the development of fermented products (yogurts, cheeses), food powders (powdered milk) and heat-stabilized foods (UHT milk) facilitates conservation. Hence increased convenience for distributors and consumers compared to the initial food.
Respect for the cold chain during processing, sale and at the consumer is also essential. Research is being carried out to design more efficient refrigeration systems and thus reduce food waste and the associated energy cost.
Packaging is in full (r)evolution, in particular because of the taking into account of the dangers associated with plastics throughout the food chain such as the production of nanoplastics, plastic particles smaller than one micrometer whose harmfulness raises more and more questions. Recyclable or reusable biobased materials with the different functionalities required to pack fresh products are particularly promising.
Meeting consumer expectations
Designing other foods also involves considering the perspectives of consumers, who demand appetizing, safe and healthy products. It is up to scientists to identify the determinants of the sensory qualities of food, in particular those derived from new raw materials, and to inquire about their perception by the consumer.
Knowing the physico-chemical mechanisms responsible for the texturing and stability of foods will also serve to reinforce their sanitary and nutritional quality and their durability by reducing, for example, the content of ingredients harmful to health such as salt or by replacing animal proteins with plants.
To respond to the emerging concept of sustainable food and align it with health requirements, it is essential to better understand what happens to food in the digestive tract. From the mouth to the colon, digestion models are useful for designing new products capable of meeting specific nutritional needs, particularly at different stages of life.
Accelerating the production of scientific knowledge and technologies will support the sustainable development of foods that satisfy everyone in the years to come.
Catherine Fox, Deputy Head of the TRANSFORM Food, Biosourced Products and Waste Department, Director of Carnot Qualiment, Inrae et Rachel Bourou, Food science researcher, Inrae
This article is republished from The Conversation under Creative Commons license. Read theoriginal article.