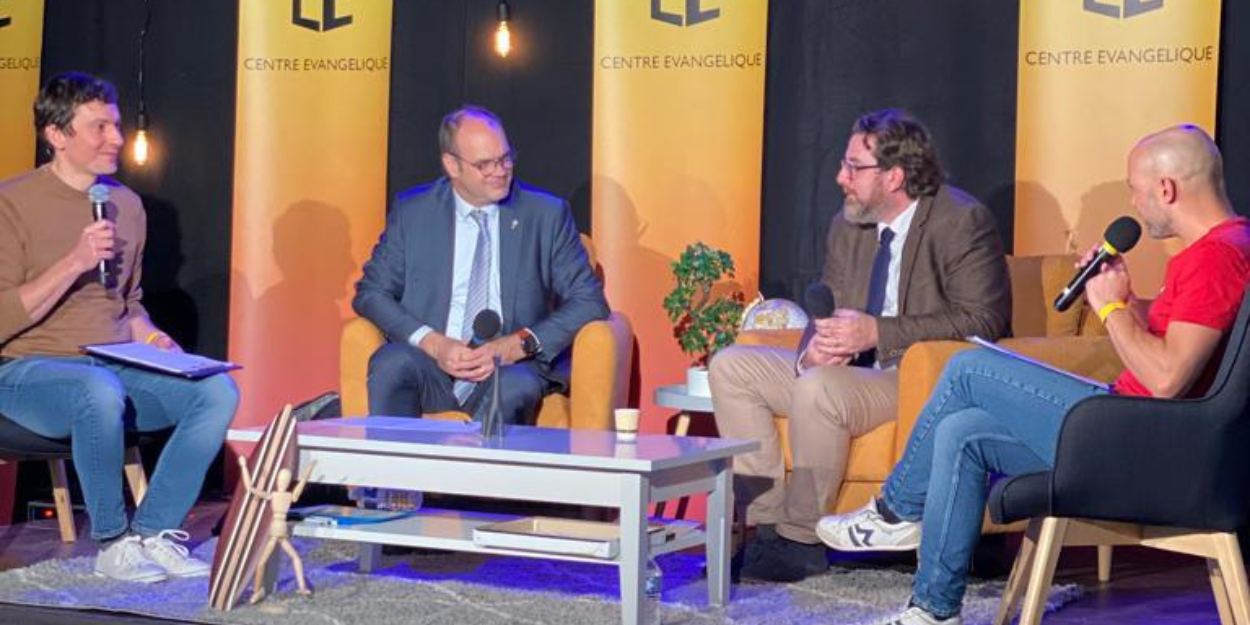 ---
The 2022 Evangelical Center took place in Paris from November 28 to 29 around the theme of mission and social action. About 800 people took part in this annual trade show, the main gathering of all the diversity of churches and evangelical Protestant works in France.
"To be, to do, to say: the Church in mission". It was the theme of Evangelical Center 2022, annual trade fair, organized by the association Evangelical Center for Information and Action (CEIA) and the National Council of Evangelicals of France (CNEF).
For Erwan Cloarec, president of the CNEF, this theme refers to the fact that "the Gospel is not simply something that is said or believed, but is something that is lived". "The word we speak must be verified in our actions", continues the president of the evangelical organization who recalls that the challenge of this event is also to think about how to work "together to announce the Gospel".
To move forward "together" on this theme, the organizers have invited speakers, even outside the evangelical world. The Catholic Jean-Marc Sauvé and the Lutheran-reformed Antoine Durrleman, for example, debated during a round table entitled "Does social action speak of God? ".
"On the part of the organizers, it is intentional to seek speakers who are broader than the evangelical world, because we have to let ourselves be challenged by others on our way of seeing the mission as well as our way of seeing the church and Christianity", explains Romain Choisnet, director of communication at the CNEF.
Among the highlights of this meeting, the evening of praise on Monday evening with Matt Marvane, Pierre Nicolas and Thomas Blanc led by Pastor Nathan Lambert, was much appreciated by the participants.
The media platform which brought together the president of the CNEF and the president of the Protestant Federation of France (FPF) also made an impression. On this occasion, pastors Christian Krieger and Erwan Cloarec expressed their willingness to work together. This is a real turning point for Protestantism, relations between the two institutions having sometimes been complicated in the past.
Over two days, around 800 people from all over the French-speaking world took part in this 2022 edition of the Evangelical Centre, a figure higher than that expected by the organizers. A great success which, however, suggests adjustments for the future.
In his closing speech, the president of the CEIA, Patrice Kaulanjan, has already announced that we should expect "lots of new things" during the next edition which should take place the last week of November 2023. .
For those not registered for CE 2022, it is possible to benefit from all the plenary interventions of the Evangelical Center thanks to the replay!
Register on https://t.co/ReGIcNVX2X pic.twitter.com/zYLXcgbK0Z

— Evangelical Center (@CentreEvangliq1) November 29st
Camille Westphal Perrier