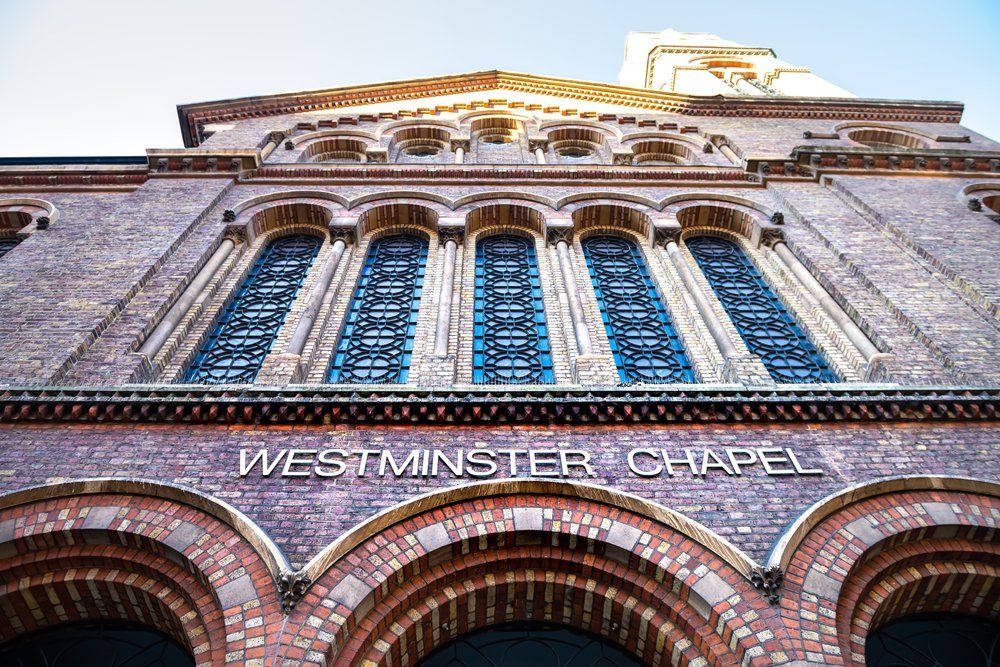 ---
Campaigners on Thursday hailed the Church of England's decision to exclude all oil and gas majors from its investment portfolio due to climate concerns.
The body that manages the church's £10,3 billion ($13,1 billion) endowment fund excluded 20 companies from its list of financial assets two years ago. It has now extended the ban to 11 others, including BP, ExxonMobil, Shell and TotalEnergies, after finding none met the targets of the 2015 UN climate agreement to tackle global warming.
"With the 2021 exclusions and those announced today, the Church Commissioners (for England) will have excluded all oil and gas majors. The wider exclusion of all exploration, production and oil and gas refining will follow by the end of 2023."
The Church of England Pensions Board has separately announced that it will also divest from fossil fuels.
Archbishop of Canterbury Justin Welby, a former oil company executive who heads the Anglican Worldwide Communion of affiliated churches, said Christians have "a duty to protect God's creation". "Energy companies have a particular responsibility to help us achieve the just transition to the low-carbon economy that we need," he added.
"Some progress has been made, but not enough. The Church will follow not only science, but our faith – both of which call us to work for climate justice."
First Church Estates Commissioner Alan Smith said the decision to cede "was not taken lightly" but that the energy majors had been too slow to act.
Campaigns
The announcement came as the church's national assembly, the General Synod, made up of hundreds of lay and clergy members, prepares to meet in early July.
In 2018, the body set out a five-year strategy to invest in climate solutions, engage with high carbon emitting companies and divest from fossil fuel companies not aligned with the Paris Agreement. The deal saw countries agree to cap global warming at "well below" 2,0 degrees Celsius above average levels measured between 1850 and 1900 - and 1,5C if possible.
National church investment bodies are due to report to the next synod in York, northern England, on progress in implementing the plan.
Last week more than 200 clergy, including 10 bishops, sent an open letter to commissioners and the pensions body calling for 'fossil-free' pensions. All 42 Church of England dioceses have their own investments, but according to Operation Noah, a Christian climate charity, more than half have pledged to exclude those related to fossil fuels.
Operation Noah President Darrell Hannah said Thursday's announcement "should send shockwaves around the world." Hannah said it should show that the oil and gas majors "are not operating in good faith and preparing for the global transition to renewable energy."
"We hope that today's announcement (...) will encourage many more people to move away from fossil fuels and invest in climate solutions"
'The Lost Faith'
The oil and gas majors have been frequent targets for climate activists because they are not doing enough to switch from polluting fossil fuels to cleaner alternatives such as renewable energy.
Energy giants have been accused of delaying commitments due to high demand for fossil fuels, which has brought them windfall profits. In May, the Church of England Pensions Board joined other minority shareholders in voting against Shell's 'green' transition plan and called for more ambitious carbon reduction targets .
Friends of the Earth divestment campaigner Rianna Gargiulo said she hoped Thursday's announcement could inspire institutional investors such as local councils, pension funds and universities to follow suit. Greenpeace called it a "moment of moral judgment" for other investors and the government. "After years of trying to change these companies from within, the Church of England has clearly lost faith in the ability of Shell and other oil giants to redeem themselves," he added.
The Editorial Board, with AFP
Image credit: Shutterstock / Andriy Blokhin