The Catholic Church of Sri Lanka calls for an international investigation into the 2019 Easter attacks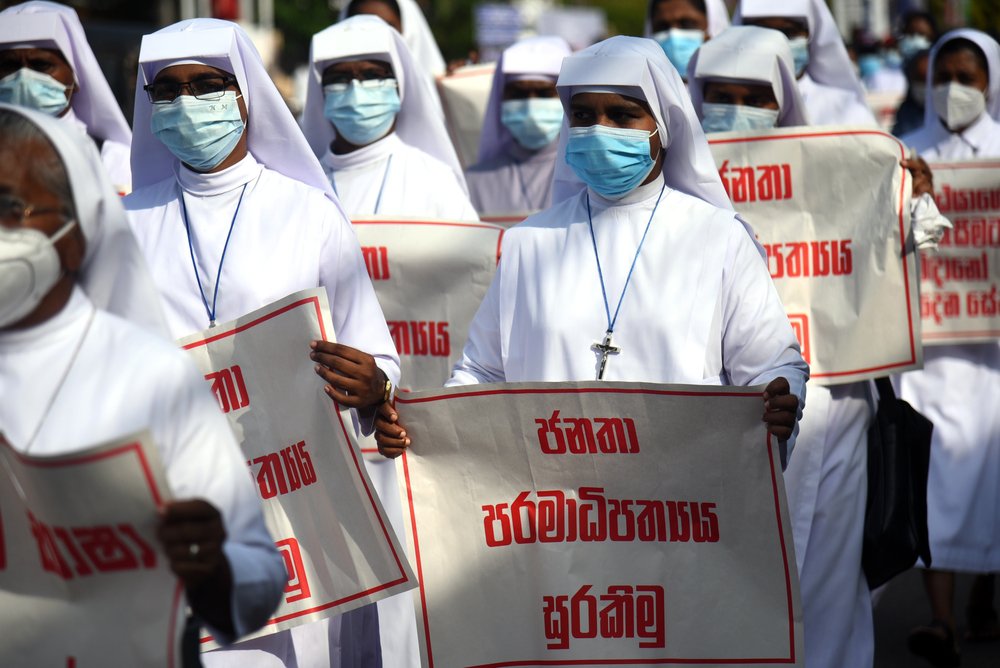 ---
The Catholic Church in Sri Lanka on Wednesday called for an international investigation into the 2019 Easter Sunday Islamist suicide bombings in Colombo after a British documentary claimed they were intended to influence the outcome of the presidential election that year.
The documentary, broadcast on Tuesday, featured a politician who accused the current head of the intelligence services, Suresh Sallay, of complicity in the bomb attacks which left 279 dead, including 45 foreigners.
Mr Sallay is closely linked to the powerful Rajapaksa clan, two of whose members have served as Sri Lanka's president.
"We would like to express our gratitude to Channel 4 for their efforts to bring this great conspiracy to the attention of the world," Cardinal Malcolm Ranjith told reporters in the capital Colombo.
"What we want is an international and independent investigation"
In 2019, Islamists targeted churches and hotels, attacking Christians and foreign visitors.
Mr. Sallay was promoted to head of the intelligence service shortly after Gotabaya Rajapaksa won the presidential election later that year on a promise to restore security.
He told Channel 4 he was not present in Sri Lanka at the time of the attacks.
Azad Maulana, the official cited by this TV channel, was once the top aide to a senior government official with close ties to the Rajapaksa family.
Fearing for his life, he fled his country in 2022 and was granted asylum in Europe.
"Suresh Sallay came to me and told me that the Rajapaksas needed a dangerous situation in Sri Lanka, that this was the only way for Gotabaya to become president," Mr. Maulana said in the documentary.
The latter assured that he realized after the Easter attacks that he had unwittingly facilitated a meeting between Mr. Sallay and the perpetrators of the attacks.
The alleged involvement of Sri Lankan service agents in these attacks was raised in the country's courts.
Several local investigations revealed that the authorities had not followed up on information given 17 days before the violence by an Indian intelligence agency according to which an attack was imminent.
However, this is the first time that Suresh Sallay has been directly accused of having been involved in the preparation of these attacks. He had already threatened to sue a Catholic priest who had suggested that the military intelligence unit he headed at the time had been responsible.
Gotabaya Rajapaksa, the younger brother of former president Mahinda Rajapaksa, announced his candidacy shortly after the attacks and pledged to neutralize the Islamists.
He was forced out of office mid-term last year as Sri Lanka suffered an unprecedented economic crisis.
Writing with AFP
Image credit: Shutterstock / Ruwan Walpola