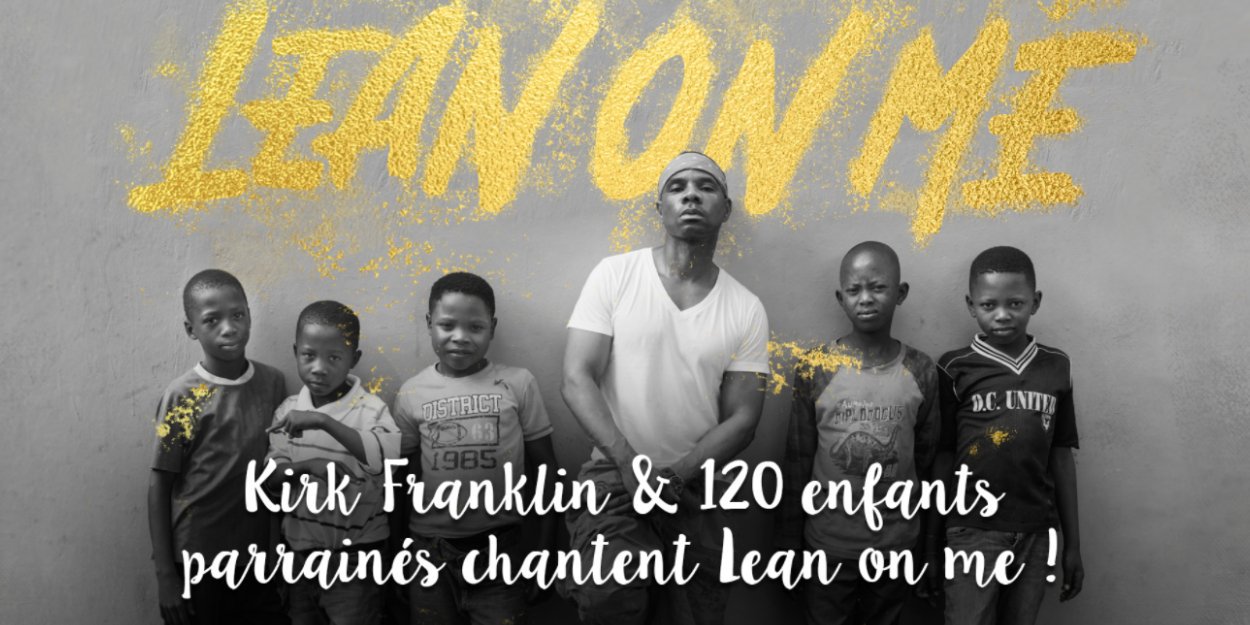 ---
Kirk Franklin and 120 sponsored children sing in support of child sponsorship.
The famous American contemporary gospel singer, Kirk Franklin, has joined forces with Compassion International, the structure with which SEL collaborates for the sponsorship of children. On September 24, 2021, the cover of one of his hits, "Lean on me", was released, recorded with a choir of 120 sponsored children from 25 different countries. Profits from the sales will be donated to the NGO to support its work to free children from poverty.
Discover the cover of the title "Lean on Me" by clicking here
A committed artist
World famous singer, winner of 16 Grammy Awards and platinum record on multiple occasions (1 million copies sold), Kirk Franklin was keen to support the work of Compassion International, of which he is one of the artist ambassadors. In 2019, he went to the Dominican Republic to see the work done in child development centers attached to local churches. Following this trip, he is convinced that he must use his musical talents to sensitize young people around the world to the cause of children living in extreme poverty.
An unusual choir
At the end of 2020, Kirk Franklin began working with Compassion to create a unique choir, made up of sponsored children from the 25 countries in which the NGO is present. After a long hearing process carried out by videoconference, 120 children aged 11 to 19 were selected. Indeed, the American artist was so touched by the talent and the passion of these young people that he decided to select them all! Through this project, there is also the will to encourage these children to develop their musical gifts and to gain self-confidence.
A title available now
The recording took place in June 2021. It is a cover of Kirk Franklin's hit entitled "Lean on me". The singer's label (Sony / RCA) has decided to make an international launch of this single. The song has been available for sale and streaming since September 24, 2021. Proceeds will be donated to benefit child development centers.
Nicolas Fouquet