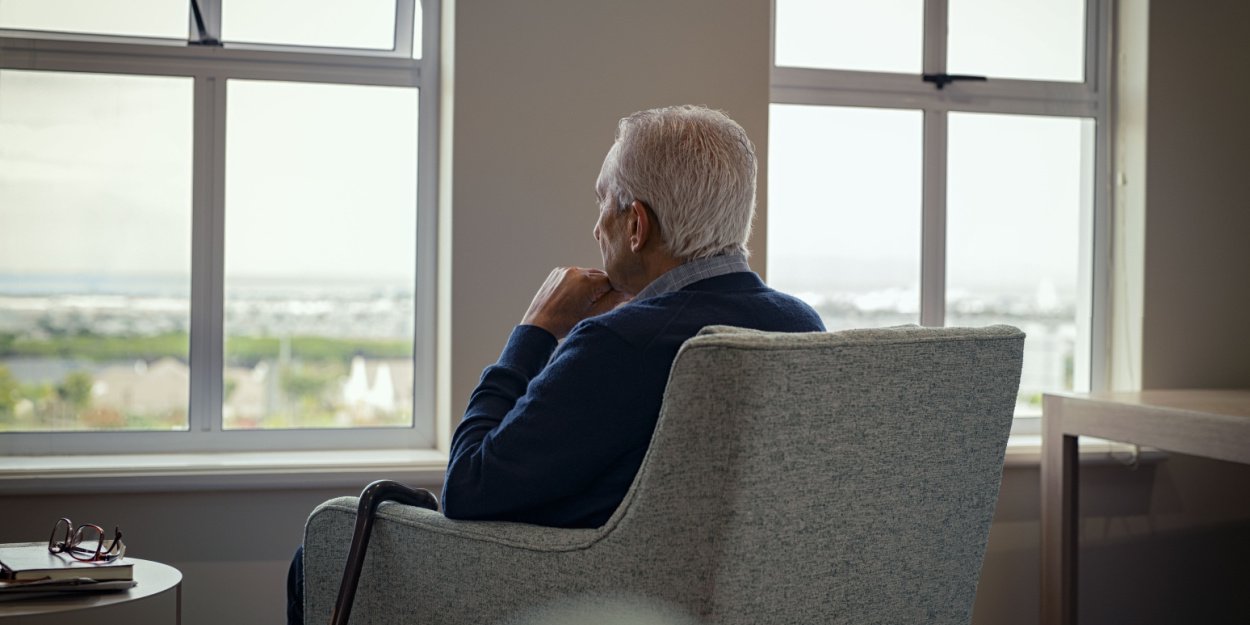 ---
In France, there are between 1,3 and 3,9 million elderly people with a loss of autonomy, which corresponds to the total or partial impossibility of carrying out a set of daily activities on their own. Nowadays, the probability of reaching a high age is much greater than in the past. We must therefore expect a strong growth of the elderly population with loss of autonomy.
The publication in early 2022 of the book-investigation The gravediggers, Orpea scandal as well as the waves of the Covid-19 epidemic have brought the question of the quality of life of the elderly in residential establishments for dependent elderly people to the fore (Ehpad).
To respect both the wish of the majority of elderly people to "age at home" and avoid these catastrophic situations in nursing homes, public policies have taken a "home turn", aiming to promote home care and the deinstitutionalization of old age.
Not always an ideal solution
This idea that nursing homes should be avoided is based on several elements. First, the idea that people don't want to go into institutions. According to barometer of the Department of Research, Studies, Evaluation and Statistics (DREES), 60% of people aged 65 or over do not plan to be taken care of in an establishment if they become dependent.
However, home care is not always the ideal solution, for several reasons. Firstly because the reluctance of the elderly does not only concern institutional care but also the intervention of professionals in their homes. Of the communication indicate that the temporality of the interventions can contribute to limiting adherence to assistance that is nevertheless essential when autonomy deteriorates.
Secondly, because people frequently contact those around them, who are also essential for home care. The work of the DREES shows that, in order to stay at home when one is dependent, the presence of the entourage is essential and its consequent involvement. However, it appears that, in the years to come, more men will grow old without a spouse or child, and will therefore have a much smaller number of potential caregivers.
What will these people do if they want to stay at home? The most socially isolated and economically fragile seniors who are now turning to nursing homes will they be able to find the necessary support at home? Finally, it is often necessary to carry out work in one's home, reorganize the rooms to avoid falls and the aggravation of the state of health. However, we realize that people tend to adapt to their housing rather than adapting their accommodation to their state of health.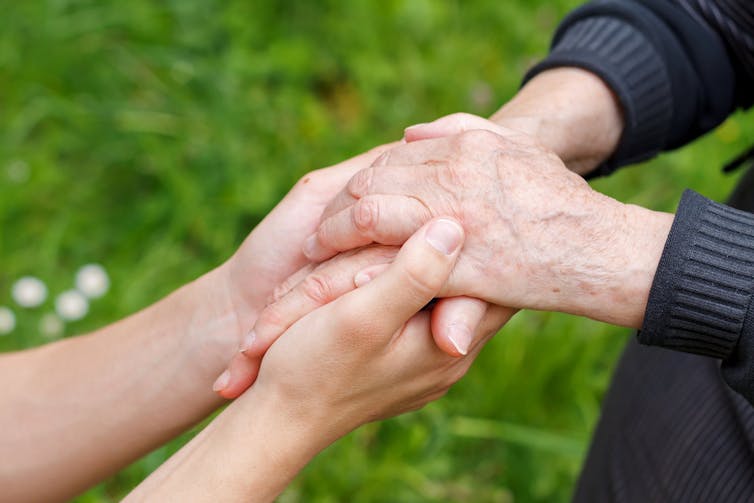 The second figure put forward is that the cost of establishment is higher, both for people and for public expenditure. The Social Security Department estimates that a dependent person pays out of pocket on average 50 euros per month at home against 1 euros per month in an establishment, while public spending is on average 975 euros per month at home compared to 1 euros per month in establishments.
Expensive alternative solutions
But the differences in home/establishment cost come firstly from the fact that certain home costs are not taken into account in this comparison: this is the case, mainly, for help from family and friends and accommodation adjustments. . It's also linked to the fact that we don't know what the cost of dependency would be if the least independent people, the most socially isolated, with often multiple disorders, who are currently in institutions…stay at home.
The High Council for Family, Childhood and Age (HCFEA) believes that by calling on home help services as soon as a person is very severely dependent and needs more than 2,4, XNUMX hours of help a day, it is cheaper for her to live in an institution. 2,4 hours a day is relatively little for people who need permanent assistance, in the case of Alzheimer's disease for example.
Alternative solutions currently featured (senior service residences, shared housing, etc.) remain underdeveloped, little known, provide few medical solutions and often remain quite expensive. For example, the Domitys group, a major player in the serviced residences sector for seniors, specifies on its website that, "for a single person, living in a two-room apartment and having lunch at the restaurant every lunchtime, it takes 1 euros per month" for a place in his residence in Poitiers. However, 709% of retirees currently have a pension of less than 68 euros per month.
It therefore seems essential to assess the real needs of the elderly in order to propose adequate solutions, accessible geographically and financially, and which will meet with the support of the persons concerned.
---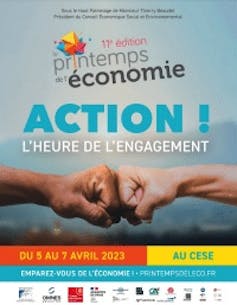 This article is published as part of the Spring of the economy 2023, which takes place from April 5 to 7 at the Economic, Social and Environmental Council in Paris and of which The Conversation France is a partner.
Amelie Carrere, Economist, National Institute for Demographic Studies (INED) et Delphine Roy, Director of the "Health and Autonomy" program of the IPP, Paris School of Economics – Paris School of Economics
This article is republished from The Conversation under Creative Commons license. Read theoriginal article.