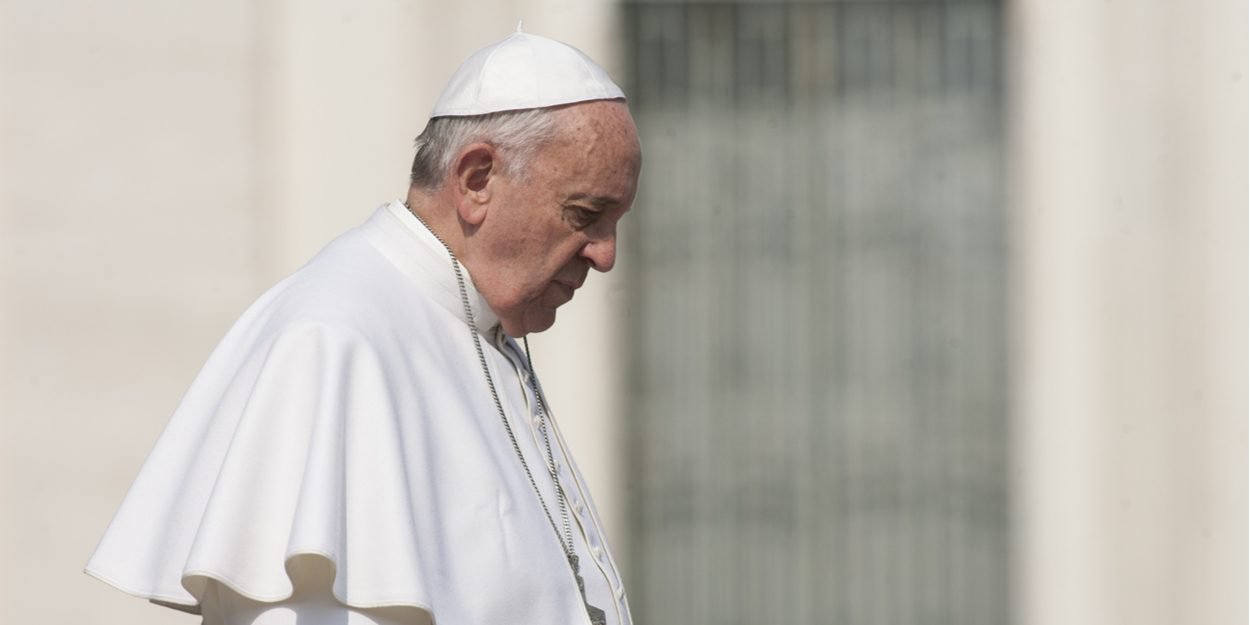 ---
The Vatican on Tuesday clarified Pope Francis' position on Ukraine and denounced a "barbaric war started by Russia" after a statement about the daughter of a Russian ideologue that angered Ukrainian diplomacy.
"The words of the Holy Father on this dramatic subject must be read as a voice that rises in defense of human life and the values ​​associated with it, and not as a political position," the Holy See said. in a press release.
On Wednesday, during the weekly general audience, the sovereign pontiff had mentioned "this unfortunate young woman who died because of a bomb under the seat of her car in Moscow", in reference to Daria Douguina, a 29-year-old political scientist and daughter of an ultra-nationalist philosopher, killed in the explosion of the vehicle she was driving.
This sentence had greatly irritated the Ukrainian authorities, including the ambassador to the Holy See Andriï Yourach who had judged the pope's speech "disappointing", considering that "one cannot speak in the same terms of aggressor and victim".
The next day, the Apostolic Nuncio ("ambassador" of the Holy See) in Ukraine was summoned by the Ministry of Foreign Affairs in kyiv.
"As for the full-scale war in Ukraine, unleashed by the Russian Federation, the Holy Father's interventions are clear and unequivocal in condemning it as morally unjust, unacceptable, barbaric, senseless, repugnant and sacrilegious," the statement added. .
At the end of July, François, who has never ceased to condemn the war while maintaining a diplomatic openness with Moscow, repeated his "desire" to go to Ukraine, without giving any further details on the date of a possible visit.
The 85-year-old pope is due to travel to Kazakhstan in mid-September to participate in a congress of religious leaders, where the presence of the Russian Orthodox Patriarch Kirill was expected. But the latter, a close supporter of Vladimir Putin, will ultimately not go there, the Russian Orthodox Patriarchate told the Ria Novosti agency.
The Editorial Board (with AFP)
Image credit: Shutterstock.com / ​giulio napolitano