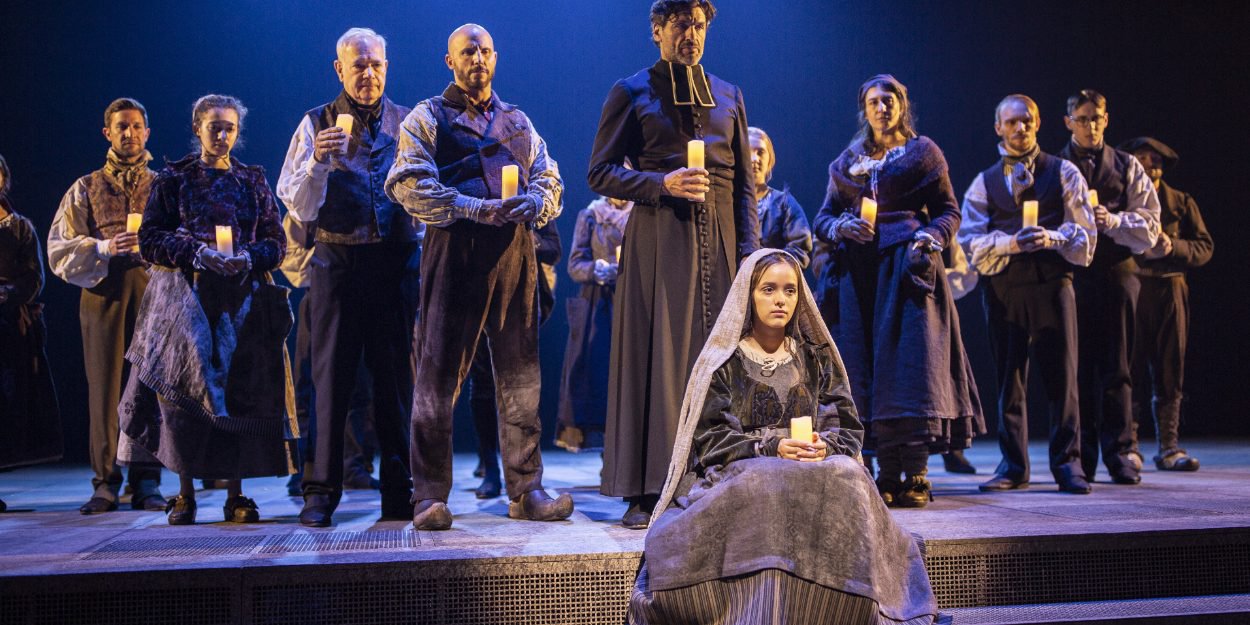 ---
New actors, such as singer and performer Damien Sargue (Aimer, Les Rois du Monde) have joined the troupe for the new 2022 season of the great show Bernadette de Lourdes, which reopened its doors at the Espace Robert Hossein in Lourdes from April 11, 2022. Damien Sargue plays the role of François Soubirous alternately with David Ban.
Since its creation in 2019, the Bernadette de Lourdes show has continued to attract spectators, in particular with music translated into several languages, composed by the singer Grégoire, the best known of which have garnered hundreds of thousands of views on YouTube.
A show that is unanimous
"With Bernadette de Lourdes, the public will reclaim an astonishing story" Le Figaro

"All the ingredients for a big-budget musical come together. The staggeringly realistic sets and costumes, the inventive staging, the songs calibrated to become so many hits, the powerful choirs, the moving solos, and the public who fidgets, feet, lighters and telephones to beg for a reminder… " Le Monde
After two blank years due to the health crisis, the Bernadette de Lourdes phenomenon show, which had unanimous in the media and in the hearts of its 100 spectators since 000, has left for a new, unprecedented season in Lourdes. The Robert Hossein space has been fitted out to accommodate up to 2019 people in wheelchairs, which is unique for a performance hall.
The troupe returns with the singers who made it a success in 2019: Eyma (in the role of Bernadette Soubirous), David Ban (François Soubirous), Sarah Caillibot (Louise Soubirous), Christophe Héraut (Abbé Peyramale), Grégory Deck ( Commissioner Jacomet) but also Daniel Defilipi (in the role of the Bishop of Lourdes) who recently testified: "Since I went to Lourdes, beautiful things have happened to me", after having moved more than 8 million people during "The Voice" on February 16 with a song written following the death of his wife. The 2022 season will also be marked by the arrival of Damien Sargue.
Actors and singers of rare professionalism, a deeply spiritual theme, a close-knit and committed team. The Bernadette de Lourdes show continues to touch the hearts of thousands of people, including non-believers.
Go for it!!
For all the information about the show, visit the site.
Claire de Lorgeril